The emergency response to Hurricane Matthew is not Christine's first stint with International Medical Corps.
Following the earthquake in 2010, Christine applied ten years of nursing experience to help International Medical Corps mobile medical teams treat earthquake victims and cholera patients. "I was especially shocked at the number of child victims," she said, describing how she worked tirelessly to keep them healthy.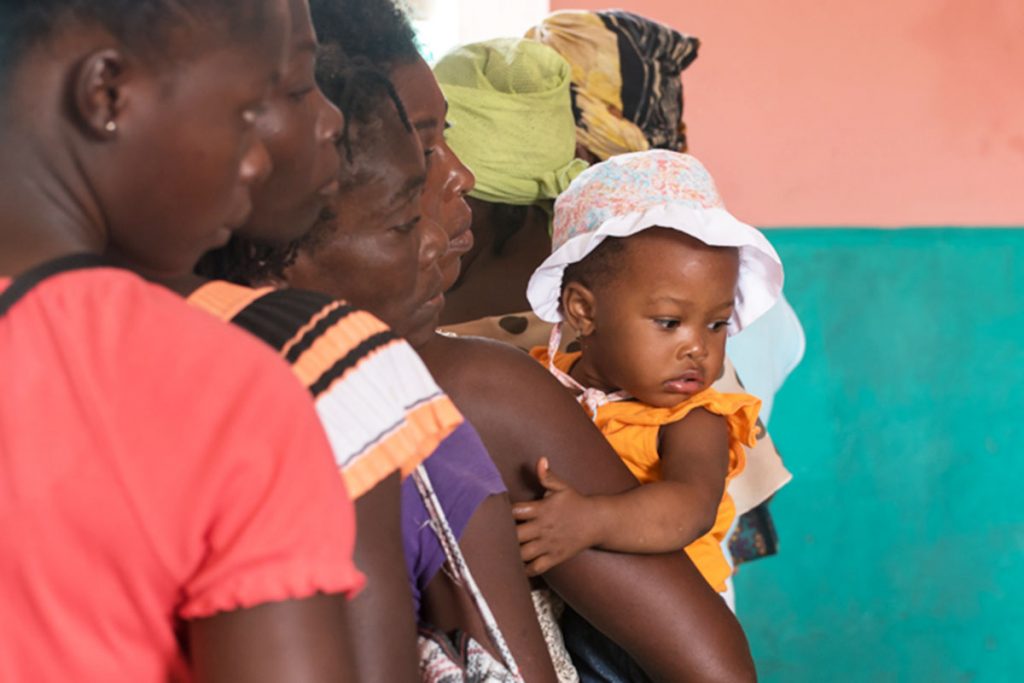 It was a deeply personal cause for Christine—her own seven-year-old child died in the earthquake.
Following her work with International Medical Corps in 2010, Christine was physically and psychologically exhausted, so she stepped back from first responder duties. She continued working with Haitian institutions and government entities, training nurses and coordinating with universities to promote the mobile health clinic model.
When Hurricane Matthew struck Haiti on October 4th, it wasn't long before former colleagues and friends who were affected by the hurricane convinced Christine to join International Medical Corps' Emergency Response Team. Once again, Christine felt personally invested in helping. The team had set up a base of operations on Haiti's southern peninsula in Les Cayes, Christine's hometown.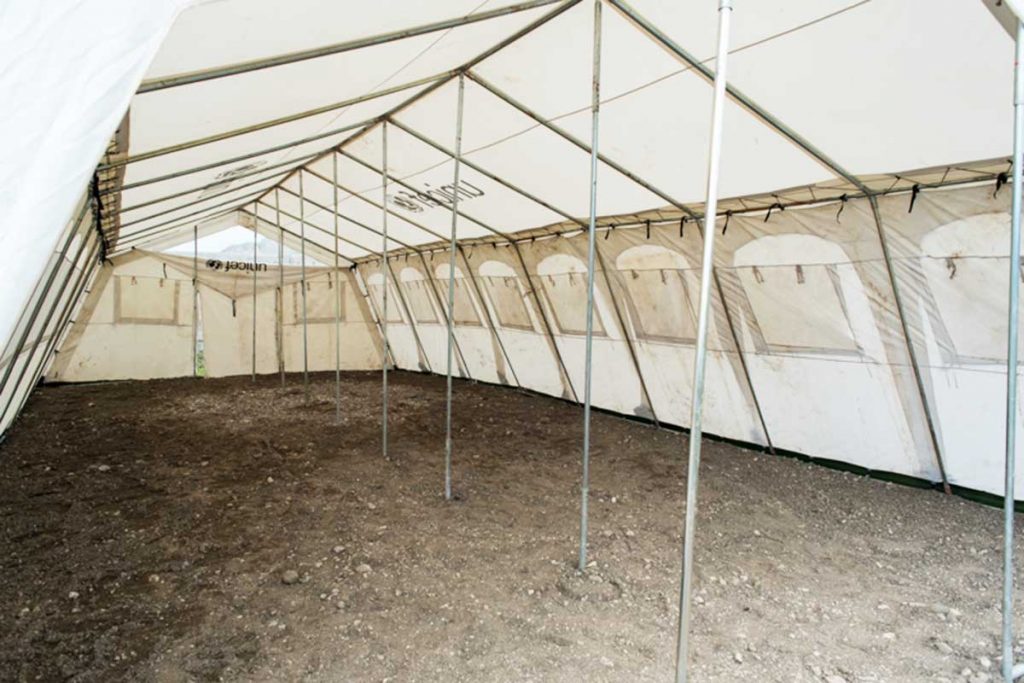 "In particular, I like the way International Medical Corps works on the ground," she said. "Their teams are really dedicated and take special care of children and patients. They are committed to spending the time needed and being there to help people."
In Haiti, that assistance included a rapid response to new cholera outbreaks. Cholera infections were rising fast after Hurricane Matthew caused flooding and destroyed precious infrastructure throughout Haiti's southern areas. Infectious disease experts feared a new epidemic, similar to the one that killed over 9,000 people following the 2010 earthquake. On October 9th, Christine deployed to Les Anglais, about three hours' drive west of Les Cayes, where International Medical Corps' water, sanitation, and hygiene (WASH) experts were rehabilitating the local health clinic's facilities. A medical team quickly set up a temporary cholera treatment unit (CTU) to treat cholera patients while the WASH team planned a larger facility behind the health clinic. Christine works in the CTU every day, rotating between day and night shifts while still finding time to travel around town to provide urgent medical care for people unable to travel to the clinic.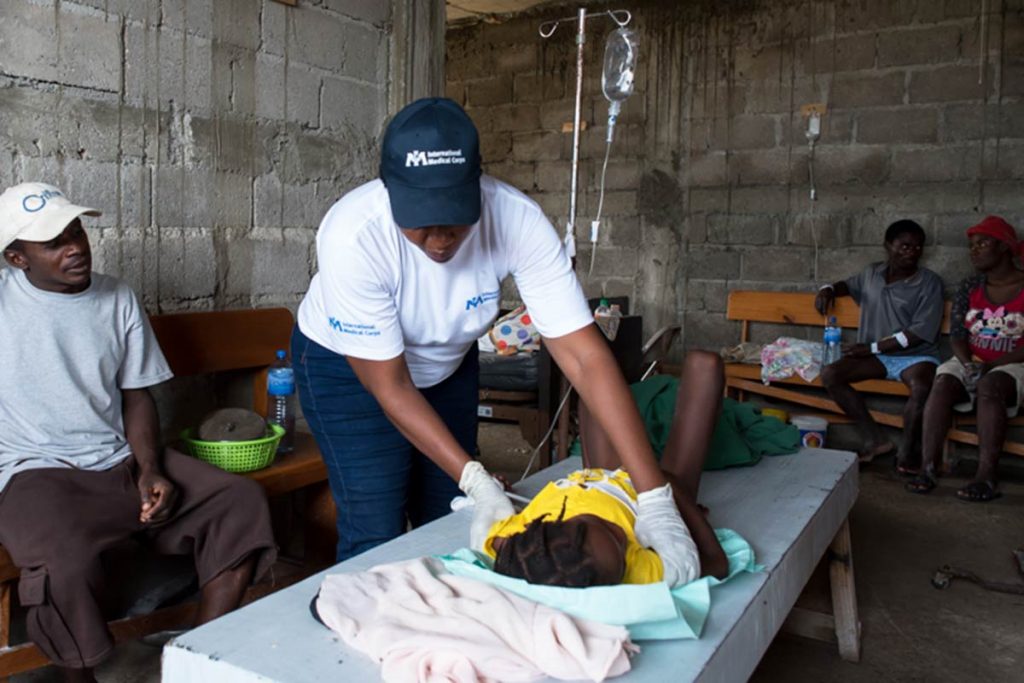 She has helped so many that town residents affectionately call her "Mamie."
Christine has treated cholera patients from ages three to 84 years old and more than 60 patients in all, but she knows there is so much more to do and time is limited. "Cholera excludes no one," she said, "but it is the poor and the vulnerable who suffer the most."
With International Medical Corps, Christine sees a valuable opportunity to address the population's most acute needs while transcending issues like politics or religion.
"Nursing is not just a profession or vocation," she said. "It is a calling, a noble one."