One day, there may be a cure for coronavirus, known as COVID-19—but currently, there's no cure for paranoia about the disease. If you've been watching the headlines lately, you're likely a bit freaked out about this new virus spreading across China and beyond—and perhaps suspiciously eyeing your friends and neighbors returning from Asian cruises. With cases outside of China rapidly on the rise—most recently in European countries like Italy and Croatia—and the Centers for Disease Control and Prevention (CDC) warning of a potentially "severely disruptive" spread in the US, fears of a global pandemic are fair.
"Right now we're at a fairly dangerous period," says Scott Lillibridge, a physician, epidemiologist and emergency response director for International Medical Corps. "Though the number of new cases in China seems to finally be going down, the number of new countries with cases continues to rise—and includes, for the first time, people who have not traveled to China or had any contact with people from China."
As with any major health emergency, miscommunication and misinformation abounds with COVID-19. "This is something the world community needs to take seriously and respond to, but mass hysteria is not helpful," says Adam Levine M.D., Assistant Professor of Emergency Medicine at Brown University Medical School and the Technical Lead for International Medical Corps' West Africa Ebola response. "What is helpful is putting a significant amount of resources toward ensuring that the most vulnerable places are prepared to respond, and as many lives are saved as possible."
With health pandemics, preparedness is a better defense than worry. So here's what you should know.
What is COVID-19?
The potentially lethal respiratory illness caused by a new coronavirus was first detected in December 2019 in Wuhan City, located in Hubei Province in the People's Republic of China. As of February 27, 40 additional countries have since confirmed cases of the virus, with more than 81,000 global cases and 2,770 deaths to date. With a mortality rate of 2–3%, "Coronavirus has among the highest mortality rates for infectious diseases," according to Levine. Elderly people with preexisting medical conditions have been the hardest-hit, but the majority of people who contract the virus make a full recovery.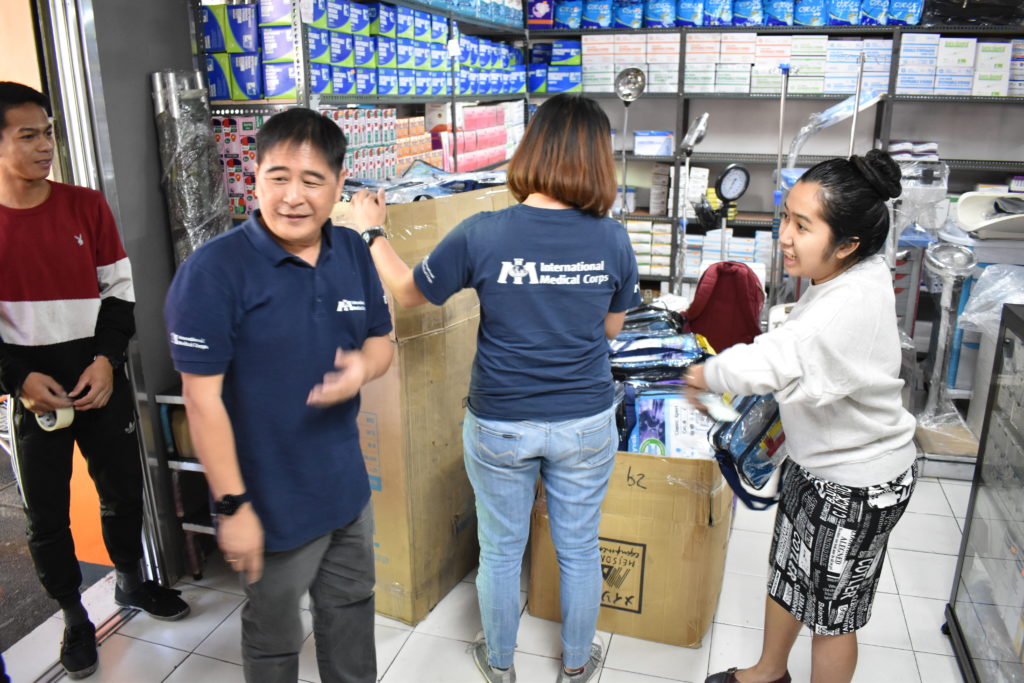 On January 30, the World Health Organization (WHO) officially declared COVID-19 a Public Health Emergency of International Concern, citing the virus's ability to rapidly move into highly populated regions in less-developed countries, where disease tracking and the ability to respond are significantly lower than in the developed world. The WHO and global health community remain particularly concerned about traditional disease hot spots, including less developed countries in Asia and Africa, but the virus has quickly been spreading to countries in the developed world.
What's Being Done?
Governments worldwide are responding to the threat of coronavirus by screening travelers returning from China and other countries with high numbers of cases, and imposing quarantines on individuals or groups with suspected or confirmed transmission. According to Lillibridge, "Almost all countries now have national preparedness efforts and planning in progress, and the WHO's leadership has been great, with NGOs playing a critical role in preparedness and response."
International Medical Corps has activated its response management system and is addressing the needs of country missions and programs worldwide. "International Medical Corps is very much on top of this outbreak in terms of identifying partnerships in key parts of the world that are at significant risk," says Levine. "Since we're already working in the places most at risk, we have the infrastructure in place to build out surveillance systems and scale-up case management."
In five countries considered high-risk, due to their limited public health capacity—the Philippines, Ethiopia, South Sudan, the Democratic Republic of the Congo (DRC) and Nigeria— we have field teams working with national and local partners to address critical response needs and preparedness issues. This means rapidly expanding local capacity to address the virus through an approach that consists of technical assistance and equipment related to infection prevention and control (IPC); case management; train-the-trainer sessions on communicable disease prevention; establishing emergency coordination and partnerships; and providing training on and access to personal protective equipment (PPE).
"Our personnel are ready, our logistics are in place, and across the organization, we are continuing to update our PPE and knowledge of IPC as we prepare to encounter coronavirus patients," says Levine. In the five countries in which we have concentrated our efforts so far, no new cases have emerged—meaning national preparedness may be paying off.
Why Is International Medical Corps So Prepared?
We've been here before—on the frontlines of the world's deadliest disease outbreaks.
"Because International Medical Corps has tremendous experience in responding to Ebola, cholera, malaria and myriad other diseases, our planning and preparedness efforts are fairly advanced in many of our country missions," explains Lillibridge. "They are leaning forward and making changes in their capacity to respond if they encounter suspected cases of coronavirus." For International Medical Corps, preparedness measures and training are ongoing activities that exist long before an outbreak occurs.
For example, during the 2014 West Africa Ebola epidemic—the largest and deadliest in history, with 28,000 cases and 11,000 deaths—International Medical Corps served as a key partner for the WHO, fielding a team of more than 1,500 health professionals. As one of the few international NGOs to treat patients afflicted with the virus at the source of the outbreak, we worked in all three high-transmission countries (Guinea, Sierra Leone and Liberia), and cared for more than 460 confirmed Ebola patients through five Ebola treatment centers (ETCs). We simultaneously provided critical training to frontline health workers on IPC across five West African countries, and after the outbreak continued to build local health systems and provide mental health and psychosocial counseling to those affected by the regional epidemic.
Learning and Adapting
"The lesson," according to Levine, "is that we have to learn and adapt." He knows firsthand how steep the learning curve can be, having served as the medical coordinator for International Medical Corps' first ETC, in Liberia. Before the West Africa outbreak, there had been nearly two dozen Ebola outbreaks across Africa—with virtually no research done, data collected, or diagnostic tools and treatment protocols developed. To ensure that the international community would never have to start from scratch again, Levine helped spearhead a massive effort to collect a tremendous amount of data for an EVD Research Project that has since posted almost two dozen studies and continues to contribute to global learning for improved response capacity and management of pandemics and epidemics.
Most recently, International Medical Corps has been drawing on this experience to fight Ebola in the DRC, which has grown to be the second-largest Ebola outbreak ever. As part of our efforts to build local response capacity, we have built and operated ETCs in areas with the most concentrated cases, and trained more than 1,700 local DRC health staff in IPC. In addition to providing treatment, vaccination and contact tracing, International Medical Corps has constructed and supported nearly 100 screening-and-referral units (SRUs) throughout the region, which have together conducted more than 1.2 million screenings since August 2018. Further, we were one of three humanitarian organizations to take part in the PALM trial, which led to the development of a possible treatment for Ebola.
International Medical Corps is bringing our wealth of experience from these disease outbreaks and countless other global health emergencies to bear on solving this outbreak of COVID-19. Lillibridge says that the emergency response team is prepared and confident in the organization's ability to respond to this threat.
"There is much speculation about whether this virus will be controlled—and it's just early to tell," he says. "But the things we at International Medical Corps do in collaboration with partners worldwide will certainly help patients and protect staff, and hopefully slow the epidemic down."
What Can You Do?
Don't get fooled by all the misinformation out there. Stay up-to-date on the outbreak by signing up for our email list.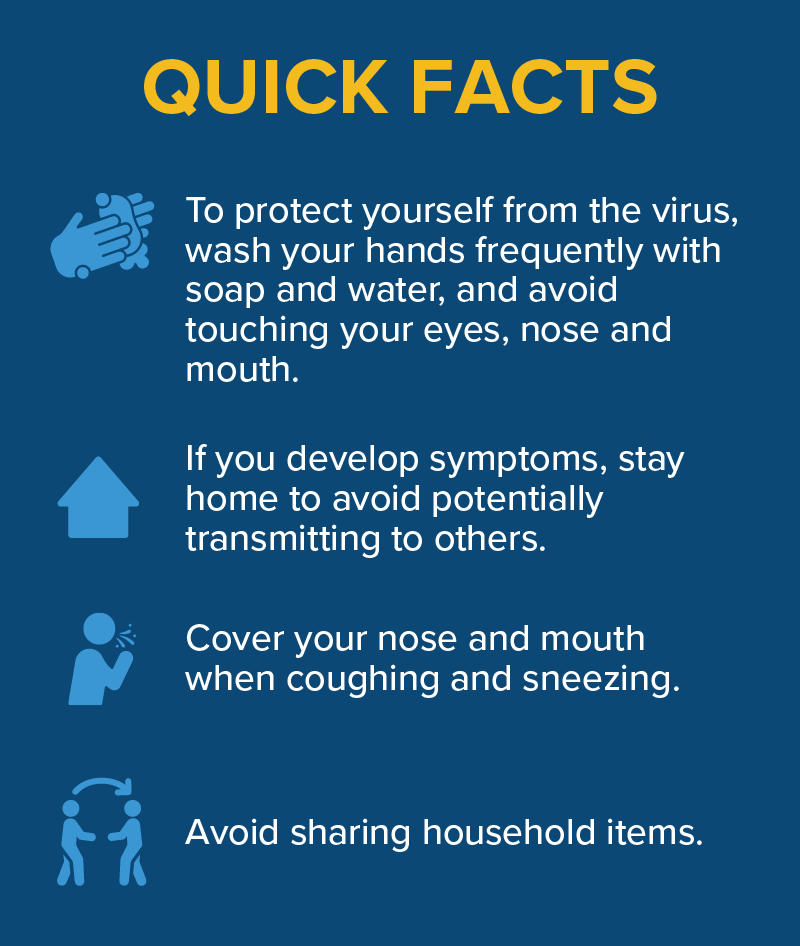 Support our frontline health workers at the heart of the response to this virus, helping to slow its spread while expanding treatment options.