Puerto Rico, home to 3.4 million U.S. residents, was already struggling due to several natural disasters before COVID-19 arrived. In January 2020, a 6.4 magnitude earthquake struck the island, followed by a series of strong aftershocks that lasted weeks. International Medical Corps—already on the ground in Puerto Rico since the catastrophic Category 5 Hurricanes Irma and Maria in September 2017 left millions without power and access to healthcare—quickly provided mental health support, nutrition services and medical supplies to those affected by the earthquake. Today, we are on the frontlines of Puerto Rico's pandemic response, as the devastating effects of previous natural disasters are being compounded by challenges of COVID-19.
Half of Puerto Rico's residents live below the federal poverty line. By March, when the COVID-19 pandemic was declared, there were still a fair amount of families without housing, forced to live in tents and makeshift shelters. "We were extremely concerned about COVID-19 spreading in formal and informal displacement camps," says Davita Petty, International Medical Corps' team lead in Puerto Rico. A two-month quarantine kept case numbers relatively constrained from March to June, but today—like much of the rest of the US—Puerto Rico is facing a rise in COVID-19 cases and a significant strain on its healthcare system.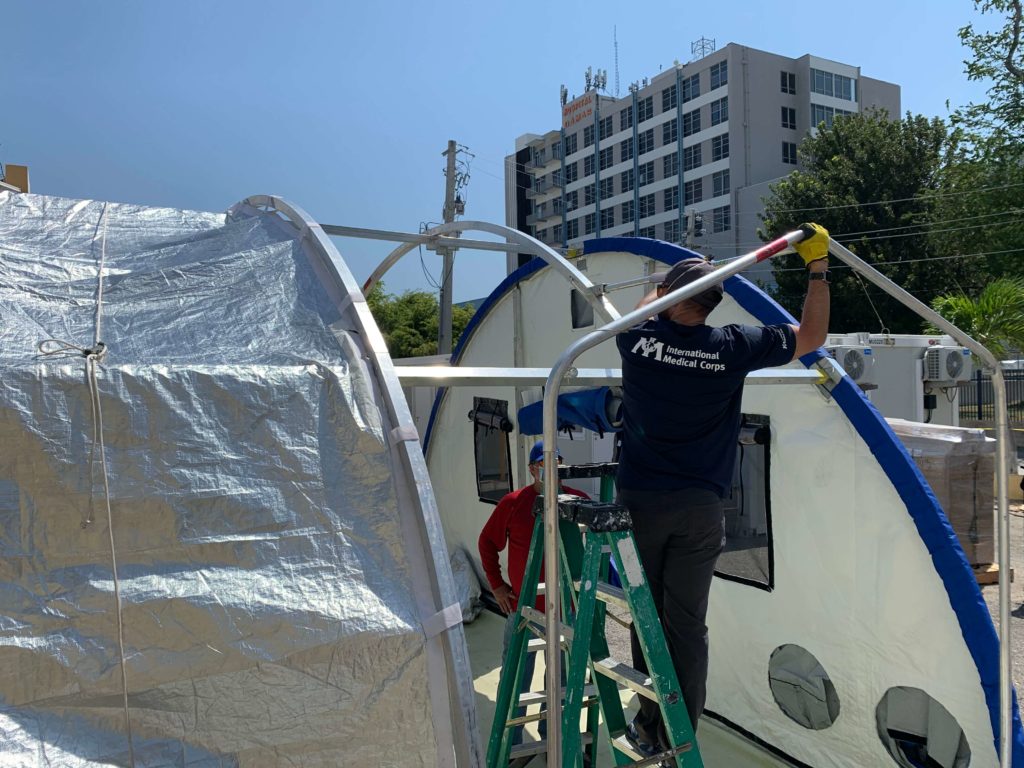 Through key local partnerships, International Medical Corps has been responding to COVID-19 in Puerto Rico by supporting four hospitals with personal protective equipment (PPE) and other medical equipment, as well as emergency medical field units. Our country team has been adapting programming to meet the challenges posed by the social distancing requirements of COVID-19, shifting many of our nutrition-awareness and education activities to an approach that includes increased use of social media, development of an informational hotline and remote training. To date, the team has reached 36,085 people with COVID-19 awareness messaging on social media. It also is distributing KN95 and surgical masks to further assist regional hospitals.
"People are still really worried about COVID-19. We believe that ... people are choosing to stay home because they are worried about being infected at the hospitals."

Esteban Romero, Associate Director of Hospital Damas in Ponce, located in the southwest of the island.
To mitigate this possibility, International Medical Corps helped expand Damas' patient capacity with an emergency medical field unit, enabling it to separate COVID from non-COVID patients.
Intentional Medical Corps also helped Damas' hospital administrators create protocols around the proper use of PPE to better protect both employees and patients. "It's not just the tents, HVACS and PPE that International Medical Corps provided," says Esteban. "They have given us the capability of treating all these patients in the optimal conditions and with the best medical practice."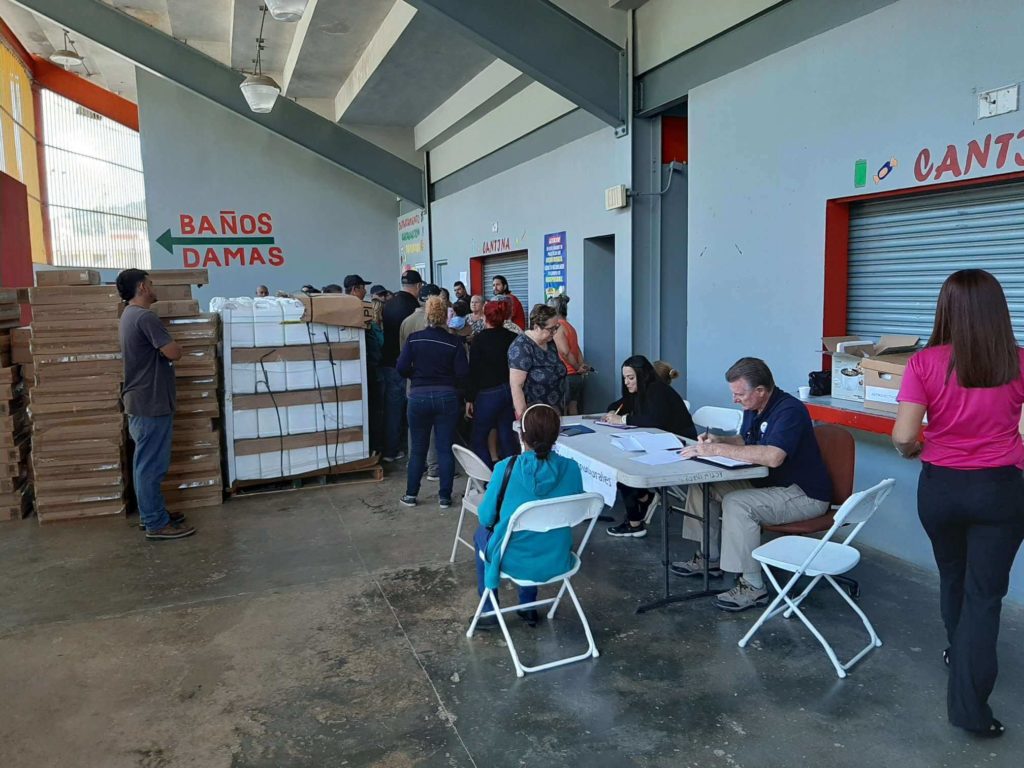 International Medical Corps arrived in Puerto Rico within days of Hurricane Maria and today continues to serve vulnerable communities in collaboration local partners, including La Asociación de Salud Primaria de Puerto Rico (ASPPR), a network of 76 health clinics focused on providing care to low-income families across the island. We currently are working on a long-term project to strengthen the island's emergency response system. We also help Puerto Ricans access healthcare through mobile medical units, which provide home visits in hard-hit communities for patients who are unable to travel to health facilities for treatment.