The announcement in late June by the World Food Program (WFP) that it will need to provide an additional 41 million people with emergency assistance in 2020 stands as one more stunning measure of the indirect damage that COVID-19 pandemic has wrought globally during its initial six months.
After emerging in China late December and spreading havoc and death through Europe, North America and parts of Asia throughout the first half of 2020, the pandemic is now unleashing its destructive force southwards on the more vulnerable nations of the developing world. As this unfolds, humanitarian groups that operate lifesaving programs in the global south—including, of course, International Medical Corps—are bracing to meet new challenges.
Falling Food Supplies, Rising Malnutrition
"The frontline in the battle against the coronavirus is shifting from the rich world to the poor world,"

WFP Executive Director David Beasley
The implications of this development are considerable for those nations that already struggle to survive on the edge of hunger in economically fragile countries like Yemen, Somalia and others in sub-Saharan Africa. According to the WFP, the number of people facing hunger globally could reach 265 million before year's end—a figure nearly double the 135 million that were estimated to be malnourished before the pandemic hit in early 2020.
International Medical Corps Nutrition Advisor Iris Bollemeijer notes that our nutrition teams have worked hard on several fronts to reduce the disruptive impact of measures now in place to contain the coronavirus, including prepositioning supplies for treating acute malnutrition, and educating communities already short of food on how to survive during disruptive times and still provide the best possible nutritious food for their children. They are also helping lead an initiative to press governments and international donors to increase funding for more food aid, and are producing detailed written guidance—available to all humanitarian groups—on how best to navigate the new and difficult challenges. Still, she worries that widespread hunger and signs of a major nutrition crisis are already visible, catalyzed in part by measures taken to contain COVID-19, including bans on large gatherings, and restrictions on travel and other movement that in some places have extended to strictly enforced lockdowns that require permits to leave home.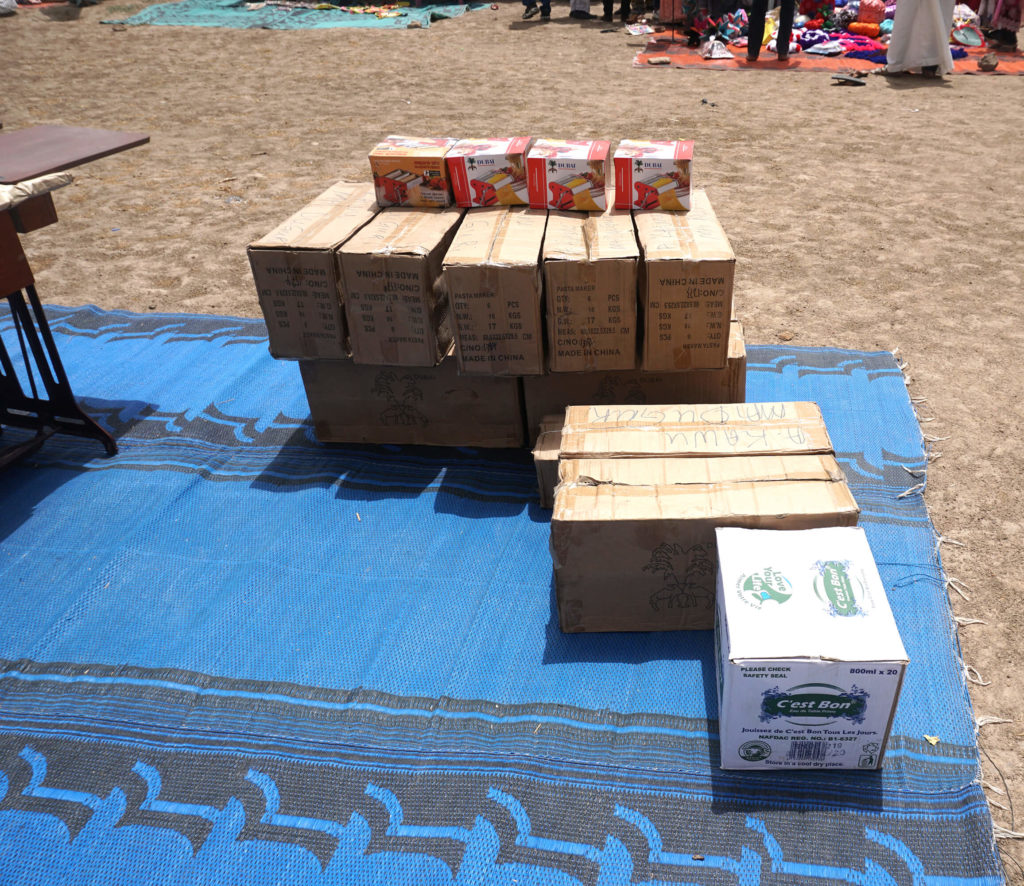 As those in the global north have learned, such measures carry high economic and social costs, including job losses and reduced family incomes caused by slowing economies and rising unemployment rates. They can also disrupt trade flows, making the supply of food imports uncertain, often scarce and invariably more expensive.
"The main impact of COVID-19 is that you will see more children and other vulnerable groups get malnourished,'' Bollemeijer says. "We are expecting a rise in malnutrition levels right about now, although this will vary from country to county."
As restrictions on travel tighten, she says, it's become difficult to get into communities to assess the effects of COVID-19 on the spread of malnutrition, although she adds that our nutrition teams plan to test a new mobile phone app in August that is designed to estimate an individual's nutrition status from a photo.
New Concerns about GBV
Lockdowns on physical movement meant to interrupt COVID-19 infection patterns have also generated concerns about gender-based violence (GBV). Those at risk have increasingly found themselves housebound in close quarters with their abusers, unable to reach trained specialists who were counselling them and helping to keep them safe.
Here too, International Medical Corps is relying on mobile phones to support and advise GBV survivors, although the solution is fraught with both cultural and technological obstacles. With reception shaky and access to what is often the household's lone telephone difficult, reaching out for help can be extremely risky.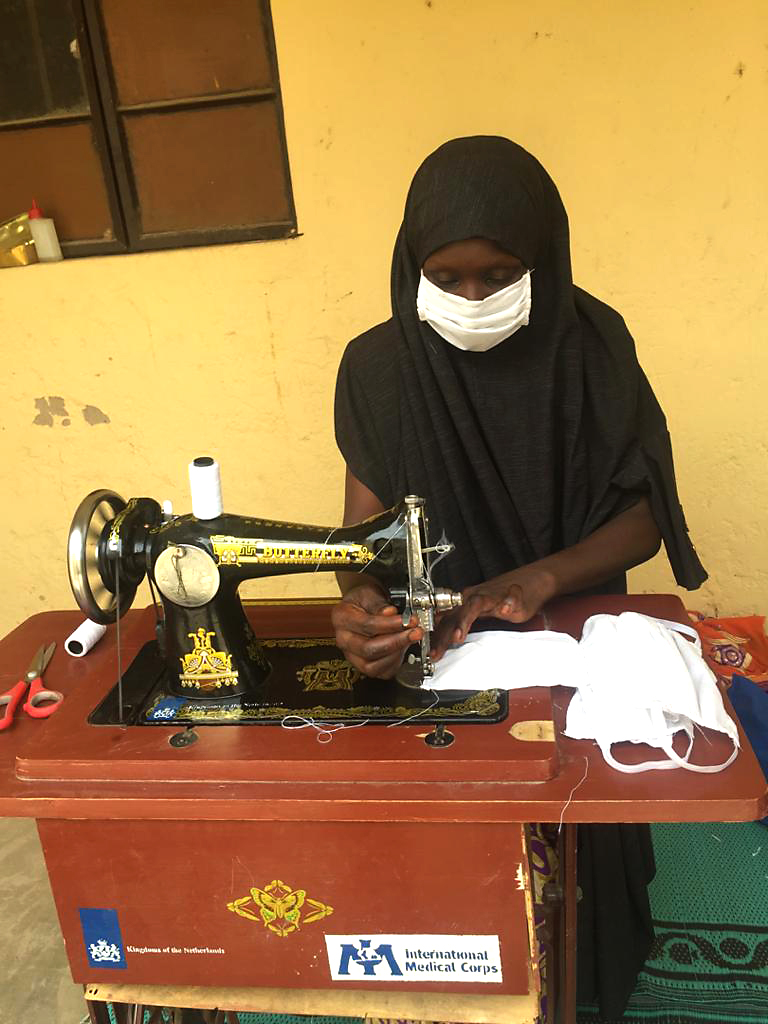 Though mobile phone service providers and social activists highlighted increased reports to hotlines and police in many countries earlier this spring, International Medical Corps Senior GBV Advisor Micah Williams says humanitarian groups have experienced a reduction in calls, adding that "we don't consider this good news."
After some training, our team operating in northeastern Nigeria was able to continue GBV counselling services remotely, switching to mobile phones as travel restrictions first began. But that contact ceased totally in late April after the state government imposed a total lockdown. "With husbands always home, calls from survivors almost completely ceased," notes Christiana Gbondo, who leads our GBV team in Nigeria. Although the lockdown has since been eased, contact remains very limited as many restrictions remain in place. Some locations we operate specifically for women and girls in need of protection known as "safe spaces" have reopened, but distancing requirements has sharply reduced their capacity.
Finding New Ways to Meet MHPSS Needs
Efforts to shift the important in-person relationships that underpin our mental health and psychosocial support (MHPSS) programs to remote care are also underway. So far, these efforts have brought mixed results, with greater success achieved in the more technologically developed countries of the Middle East, such as Jordan and Lebanon. Here, internet connections and mobile-telephone networks are strong, most homes have at least some private space to talk and almost everyone has their own personal mobile device or a laptop.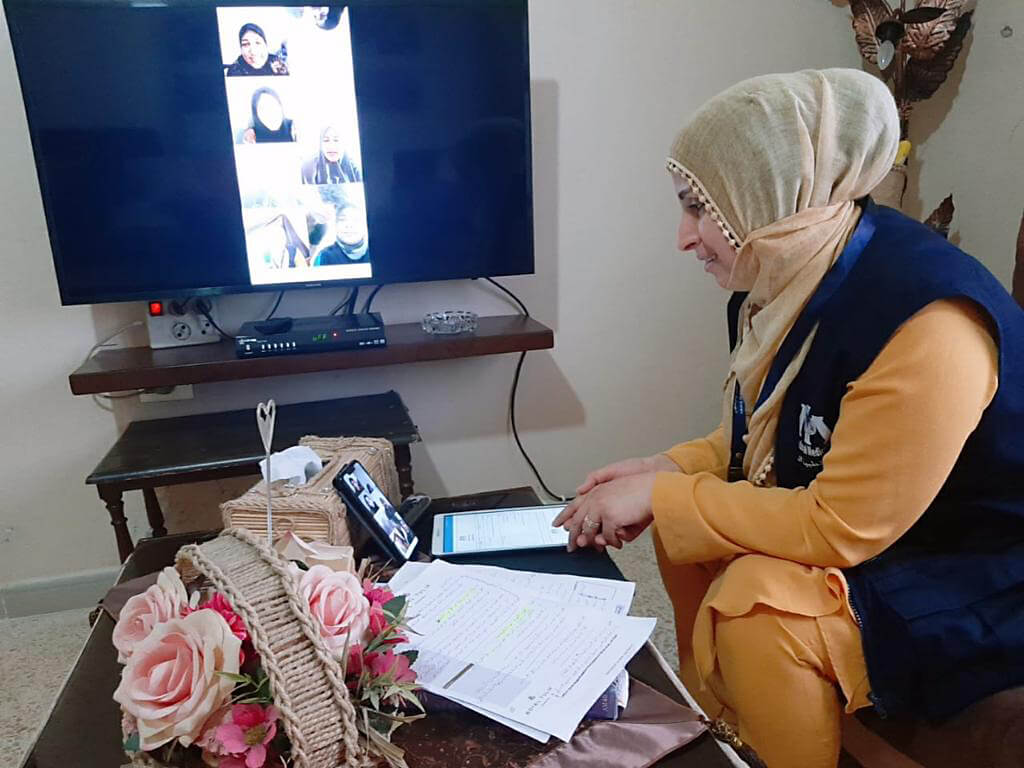 However, in the resource-poor nations of sub-Saharan Africa, such as South Sudan or the Central African Republic, where infrastructure is weak, remote contact with individuals via mobile phone can be problematic. As a result, many of our MHPSS teams in such countries have focused their efforts on indirect communications, such as messaging via radio public-service announcements that talk about coping strategies or how to find basic information on MHPSS.
"We're doing everything we can, not only to protect the services where they already exist, but also to address and expand care for the MHPSS dimension of this pandemic. I'm genuinely proud of the work our teams are doing to find the optimal way of transitioning services and mitigating risks, so those with severe and chronic mental health conditions can continue to receive care."

Claire Whitney, Senior Global Mental Health Advisor
Not Business as Usual
The pandemic and restrictions on movement have also reduced the level of routine healthcare, according to our field teams. In Yemen, for example, daily visits by community health volunteers (CHVs) to households with children under 5 now occur only if deemed critical or essential. Group health-awareness sessions—held frequently in small communities during normal times—have been cancelled because such gatherings are considered dangerous. Deployments of our mobile health and nutrition teams have also been halted during the pandemic.
In addition, restrictions on movement and on large gatherings have disrupted vaccinations campaigns geared toward protecting newborns and infants against such diseases as measles, polio and diphtheria. In early June, the World Health Organization and three other groups promoting immunizations warned that measures implemented to contain the spread of COVID-19 were disrupting routine vaccination services in "at least 68 countries and is likely to affect approximately 80 million children under the age of 1 living in these countries."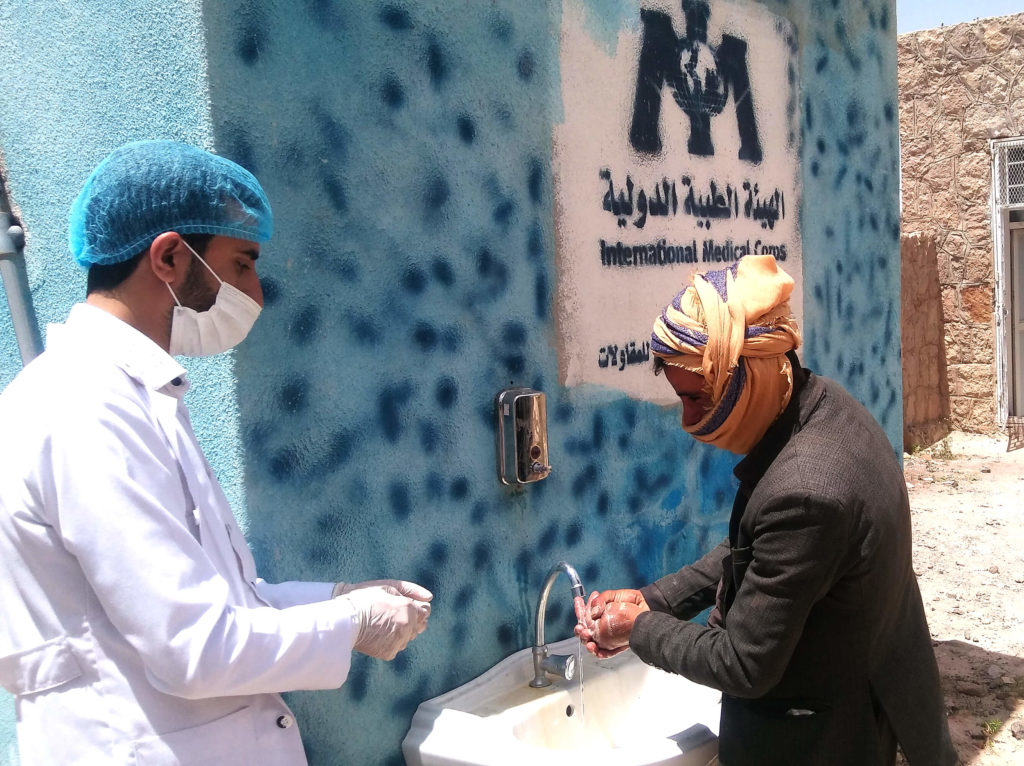 Still, not all measures to contain the coronavirus have had negative effects. For example, public-health messaging encouraging frequent handwashing as a way of avoiding COVID-19 has played a significant role in reducing levels of cholera. Cases of the disease have dropped dramatically in Yemen in the first half of 2020, to 9,074—a welcome development for a country that experienced the world's largest cholera outbreak on record in 2017, when there were more than 1 million cases, followed in 2019 with 800,000 cases.
Many view the negative fallout from strategies to control COVID-19 on other humanitarian efforts—such as fighting malnutrition and GBV, and promoting vaccination campaigns—as the inevitable cost of fighting such a grave threat to public health. International Medical Corps Senior Health Advisor Jill John-Kall says that neutralizing the effects of the virus should take priority while adding that our technical specialists and country teams have achieved considerable success in adjusting existing programming to mitigate "the COVID effect."
"We're now in the midst of a pandemic, so we can't just give up on that. We've always had to prioritize our actions, because there is never enough to deal with every public health issue. Clearly, with millions of cases globally and a fast-rising death toll, this pandemic commands our attention. But it's also important to ensure that we continue to provide necessary services for those suffering from non-COVID related conditions, such as malnutrition, domestic violence or lack of clean water."

Jill John-Kall, International Medical Corps Senior Health Advisor