On April 15, clashes between the Sudanese Armed Forces and the Rapid Support Forces erupted in Khartoum, the capital of Sudan. Due to the conflict, large segments of the population have been completely cut off from essential services, hundreds have been killed nationwide and thousands have been injured.
Sudan has long been plagued by tribal conflict, political instability and a fractured health system. In 2023, 15.8 million people—nearly one-third of Sudan's population—already were estimated by the United Nations to need humanitarian assistance. Given the conflict, that number is likely to rise. According to the United Nations, as of May 12, more than 700,000 people have been internally displaced, and about 200,000 people have fled to neighbouring countries, including the Central African Republic (CAR), Ethiopia and South Sudan. More than 800,000 people are expected to leave the country.
"Despite the initial chaos and ongoing conflict, our courageous Sudan team is serving on the front lines of this crisis," said Sasi Luxmanan, International Medical Corps' Country Director in Sudan. "They are delivering lifesaving services where they can, and coordinating closely with local, national and international stakeholders. And our colleagues in the Central African Republic, Ethiopia and South Sudan have rushed to the borders to provide much-needed assistance to refugees and returnees."
International Medical Corps has worked in Sudan since 2004. We're continuing to provide services where it is safe to do so, including throughout Blue Nile and South Kordofan states and in sites throughout the Darfur region. In many of the sites where International Medical Corps operates in Sudan, we are the only provider of primary healthcare or nutrition services—making us a key partner to the Ministry of Health.
Because the safety and security of our staff is our foremost concern, we are relocating our senior management team and Khartoum-based staff to Medani, southeast of the country's capital, to help coordinate our response, ensure national staff well-being and directly coordinate with donors and partners in the region as the situation continues to evolve.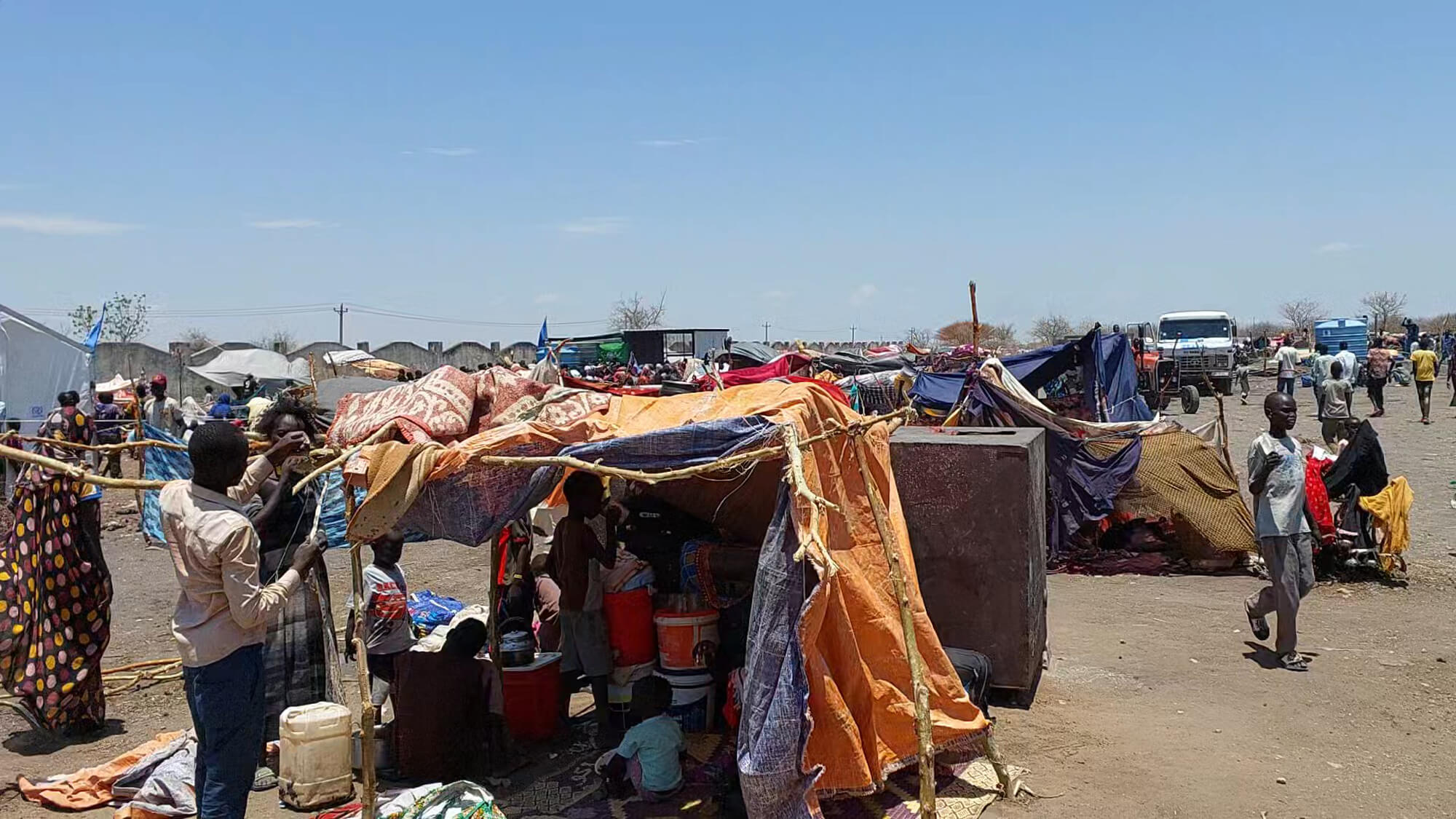 International Medical Corps has worked in South Sudan since the mid-1990s, providing healthcare services, including maternal and child health, nutrition, mental health care, and prevention of and response to violence against women and girls. To help meet existing and emerging needs related to the conflict, we have stationed an emergency response team in the Upper Nile region of South Sudan.
In response to the fighting that erupted in mid-April, International Medical Corps quickly sent an emergency response team to deliver critical resources at a transit camp in the border town of Renk and offer assistance to returnees travelling to their communities of origin. As of May 7, more than 40,000 people had crossed the border into South Sudan, with more than 90% of arrivals being South Sudanese nationals.
As part of our continued efforts, we have also requested two interagency emergency health kits (IEHKs), including supplementary modules for malaria treatment, as well as additional equipment. Our teams will continue to facilitate the procurement and delivery of medical supplies and equipment as the situation evolves.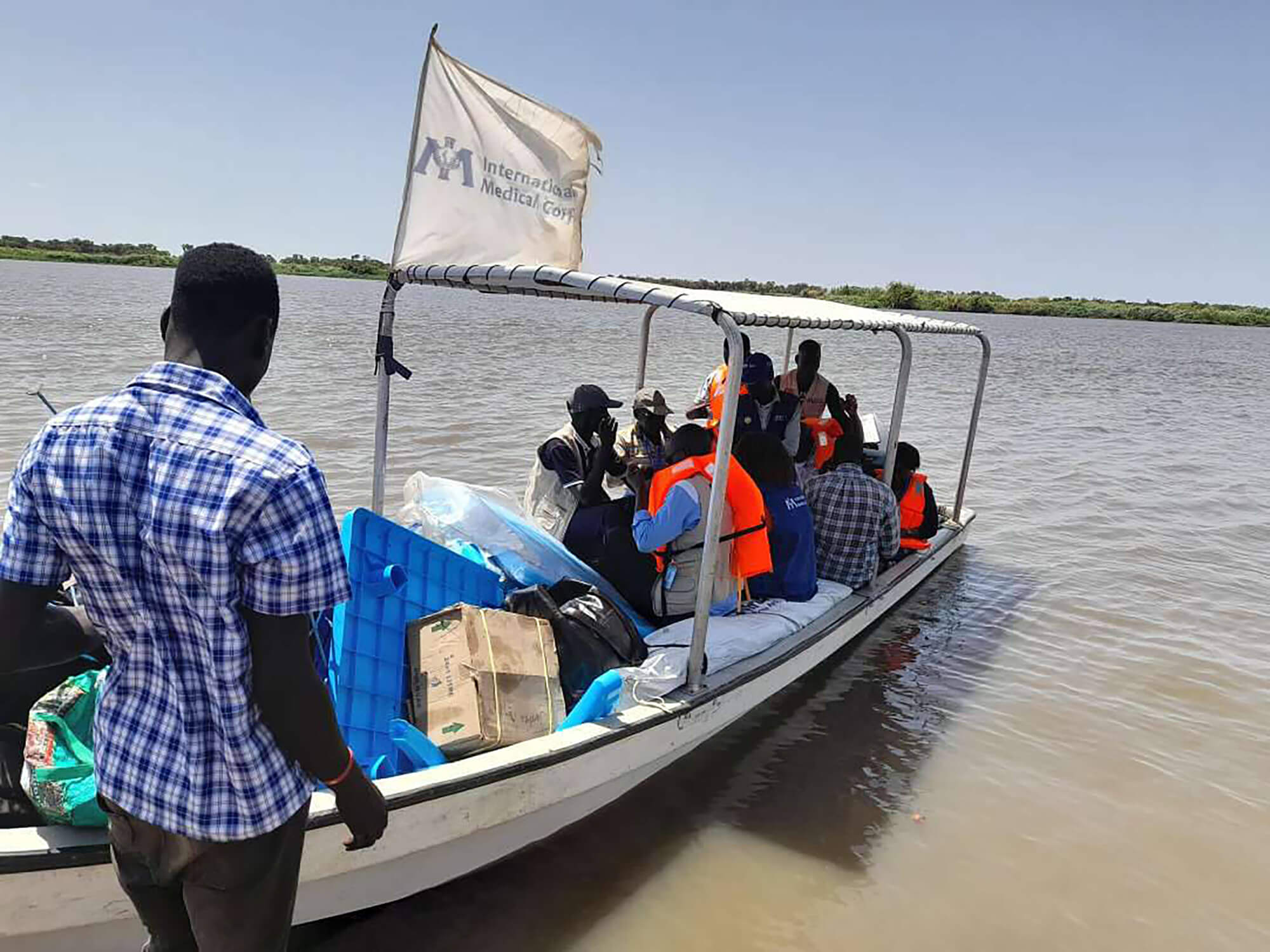 International Medical Corps has worked in the Central African Republic (CAR) since 2007, providing basic health services, including reproductive, maternal and child health, nutrition, mental health care and prevention and response to violence against women and girls. Our teams have also strengthened the capacity of health facilities throughout the country by providing training for healthcare providers, midwives and protection assistants.
With the rapid influx of refugees and returnees and a general lack of privacy and safe spaces, cases of violence against women and girls are rising. Our staff is working to address gender-based violence by expanding protection activities and ensuring that healthcare services are available to those who need them.
As part of our ongoing efforts to help ensure the continuity of our existing operations and expand our programmes to address evolving needs, we are procuring and distributing supplementary medical supplies and equipment in CAR, including IEHKs, malaria kits, tents, reproductive health kits and pharmaceuticals.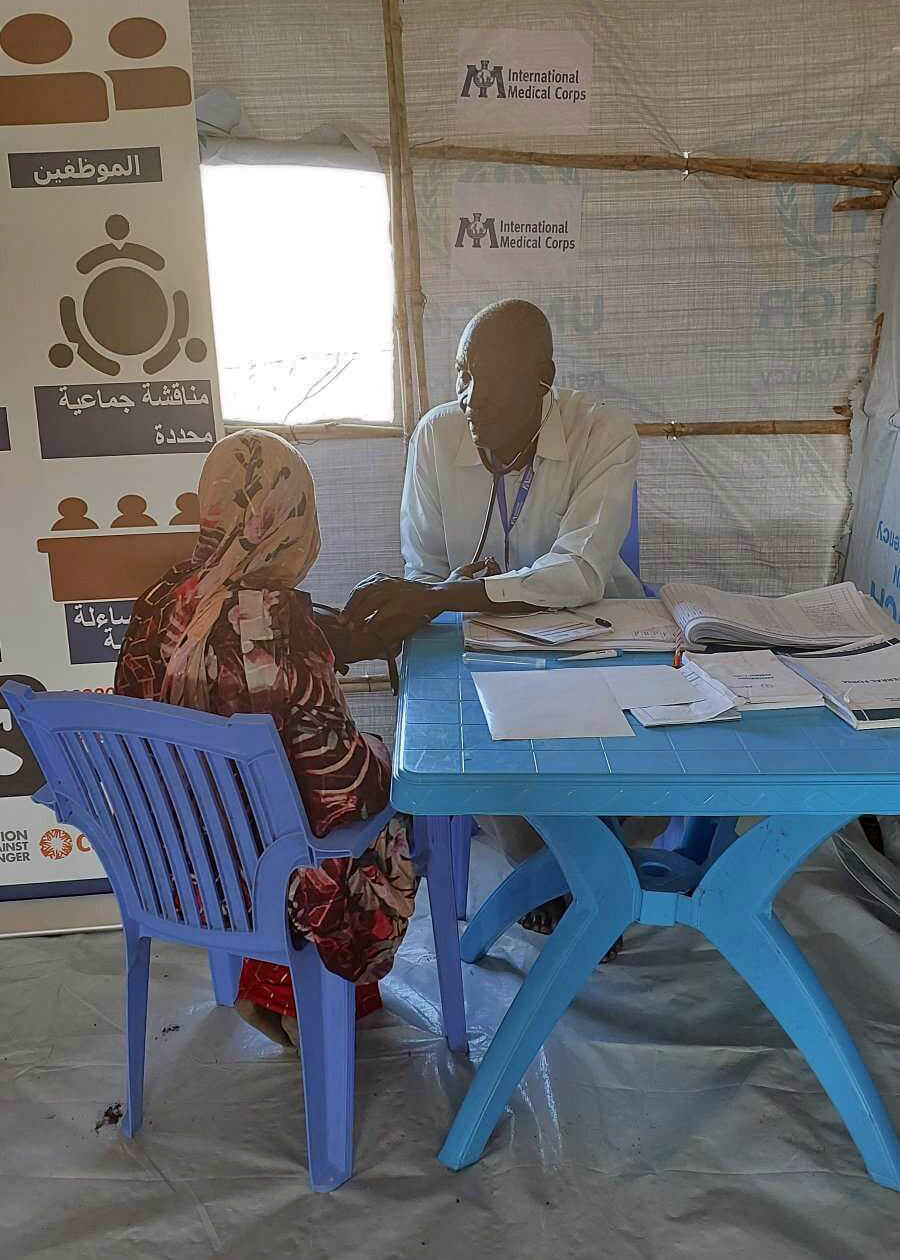 International Medical Corps has worked in Ethiopia since 2003, providing primary healthcare and community health services, including sexual and reproductive health, nutrition, mental health care, prevention and response to violence against women and girls, livelihoods and disaster-risk reduction, and water, sanitation and hygiene services. We have provided services in more than 60 woredas in eight regions, including Afar, Amhara, Benishagul-Gumuz, Gambella, Oromia, Somali, Southern Nations Nationalities and People's Region (SNNPR) and Tigray.
So far, nearly 20,000 people have crossed from Sudan into Ethiopia through the Metema crossing point. Despite having some emergency medical team staff there delivering services, there are still gaps in care due to the overwhelming volume of people and the resulting strain on existing resources.
Though our teams in South Sudan, CAR and Ethiopia are rising to the challenge of providing critical services to refugees and returnees fleeing Sudan, we should not forget the ongoing needs in these countries. Before the conflict, approximately 28.6 million people in Ethiopia, 9.4 million people in South Sudan and 3.4 million people in CAR were expected to need humanitarian assistance in 2023. The Sudan conflict will almost certainly exacerbate the needs of these and other African countries, as resources—such as ready-to-use therapeutic food to treat malnutrition in children—could be stretched thin.
As the crisis in Sudan and the surrounding area unfolds, International Medical Corps will continue to coordinate with partners, local authorities and other relevant stakeholders to meet evolving needs. In Sudan, our security team and our staff members are working with relevant parties to ensure that the continuation and expansion of our programmes take place only in safe and secure conditions.