One of our gender-based violence (GBV) team's key programming approaches is to organize a women's and girls' safe space (WGSS) in communities, enabling women and girls to gather, share their concerns and rebuild support networks while participating in a range of activities, such as dancing, sports, literacy classes, arts and life-skills training. Through the WGSS, women and girls can organize, elevate their voices and participate more fully in community affairs. The spaces also can serve as hubs for women and girls to access information on important issues, including protection risks, sexual reproductive health services and nursing support for new mothers. Most critically, they enable survivors of GBV safely and discreetly seek help.
In the Central African Republic, our WGSS is making a big difference for women like Jeanne and Marie*, who talk about how the WGSS has empowered them and changed their lives.
A Girl Saved from FGM
My name is Marie. Female genital mutilation (FGM) is practiced in my family and is mandatory for all girls. I was mutilated at the age of 12. During our initiation in a secret place, one of our group members bled and died during the process. I have experienced the pain of mutilation.
My husband and I have three daughters, and because FGM is mandatory in our respective families, we had already done it to our first two daughters before our youngest, who is nine years old, was scheduled to be mutilated, during the first week of March 2021. But on February 26, I participated in an educational talk on FGM at the International Medical Corps WGSS. When I saw the images used to explain the consequences of that practice, I realized the seriousness of this tradition that we thought was rewarding. I was afraid, and when I returned home, I spoke to my husband about it. I begged him to spare our last daughter. Thank God he was supportive and promised to support me through the family pressures.
I thank International Medical Corps for giving me this strength because my daughter was not mutilated. To this day, despite the demands of my in-laws, I maintain my decision. I am ready to defend my daughter from anyone who insults or stigmatizes her.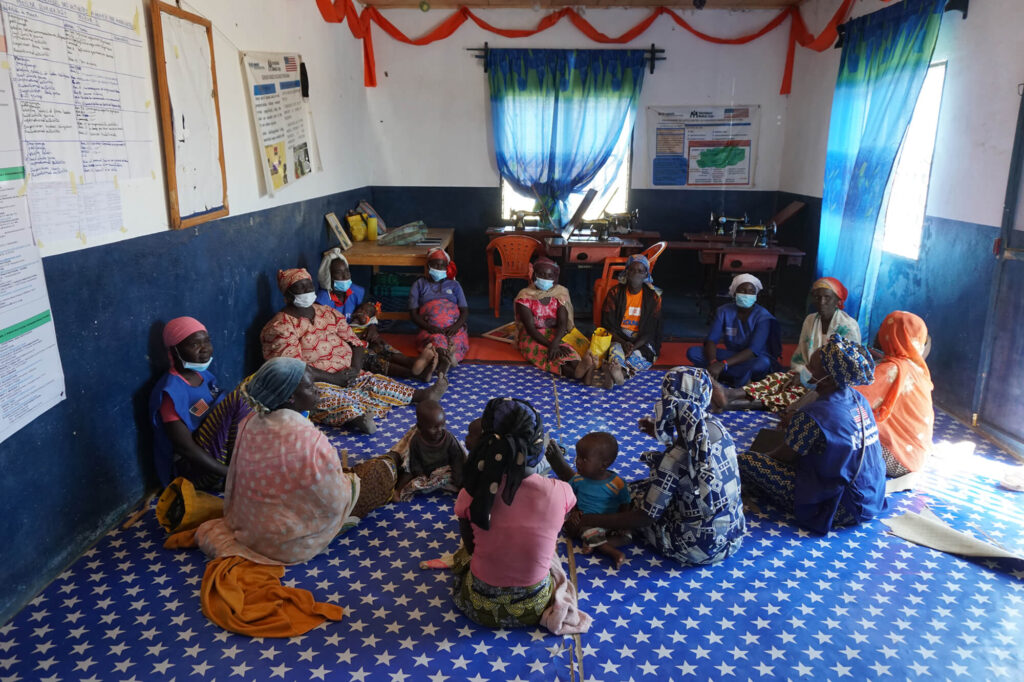 Baking Skills Lead to New Hope
My name is Jeanne, and I am a widow with nine children. My parents married me off at the age of 15. My husband died in an accident when my youngest son was six months old. I am Sudanese, my husband was Chadian, and we came to the town of Bria to do mining work, so we have no family members here.
After the death of my husband last year, I struggled to get by, selling firewood to take care of my children. The weight of the financial burden is very heavy on me, and I could no longer bear it because the security situation did not allow me to go and fetch wood in the bush.
I learned about the WGSS and decided to participate at the beginning of 2021. I learned how to bake and can now make a local cake called debila. During the Ramadan holiday this year, I was contacted by some Muslim women to make this cake for them. I had a total of 23,500 CFA ($40), and with this money I started my own business. Now I no longer have to go into the bush where I could be exposed to all forms of violence. I can take care of my children by paying for their schooling and other basic needs.
I thank International Medical Corps for helping vulnerable women cope and improve their life condition.
*Names have been changed