International Medical Corps has been providing medical relief in the Central African Republic (CAR), a country haunted by instability and grappling with a weakened health system, since 2007. We are currently providing healthcare and other assistance in three regions: Vakaga, Haute Kotto and Ouaka.
In Ndiffa, a village more than 200 kilometres from Birao, the administrative capital of Vakaga, International Medical Corps supports a small clinic. With no other health facilities nearby, the clinic is usually the only way for rural communities to access healthcare. Through generous support from the EU Trust Fund for the Central African Republic Bêkou, the clinic provides free primary health services, including reproductive health services and treatment for severe acute malnutrition. When needed, referral services to the regional hospital are also provided.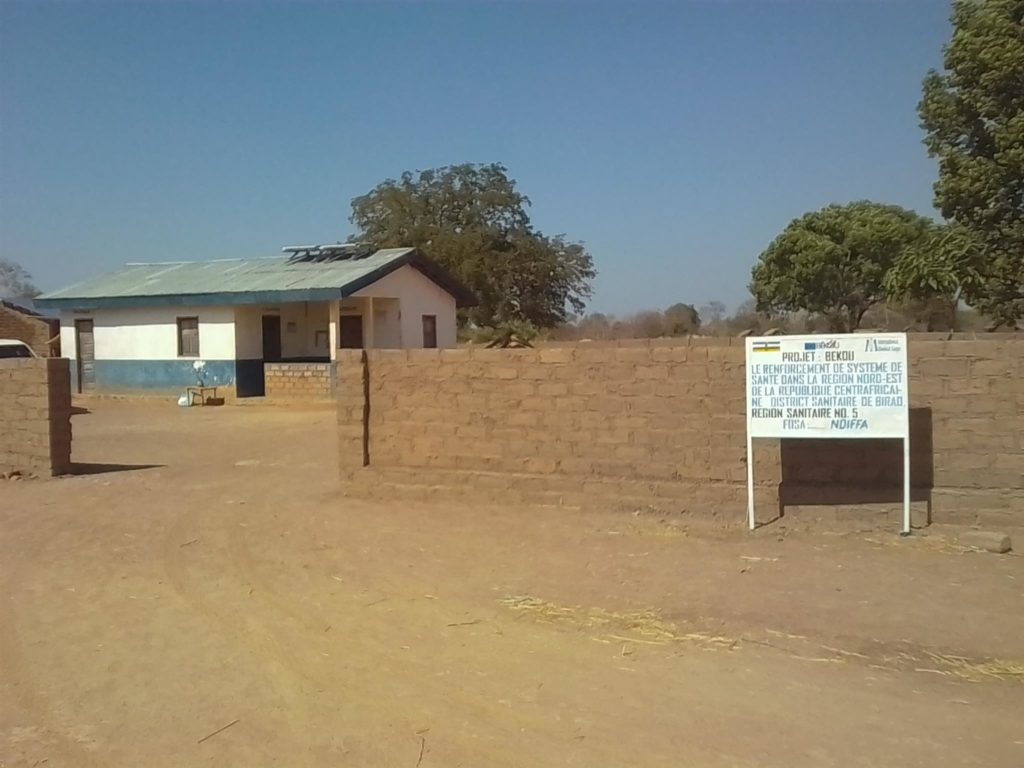 Underpinned by community spirit, the clinic in Ndiffa and the community that surrounds it are inspirational in many ways.
Alongside International Medical Corps' staff, a Health Facility Management Committee supports the clinic. Made up by volunteers, the committee is run by community members, who maintain the facility with support from International Medical Corps. The committee, and the spirit it exemplifies, is crucial to the sustainability of the clinic.
The committee meets every month to discuss the condition of the facility as well as how to improve it. It also oversees and distributes a small budget reserved for the implementation of improvement work. During one of these meetings, the committee decided to build an enclosure around the clinic, to protect it from animals and increase patient privacy.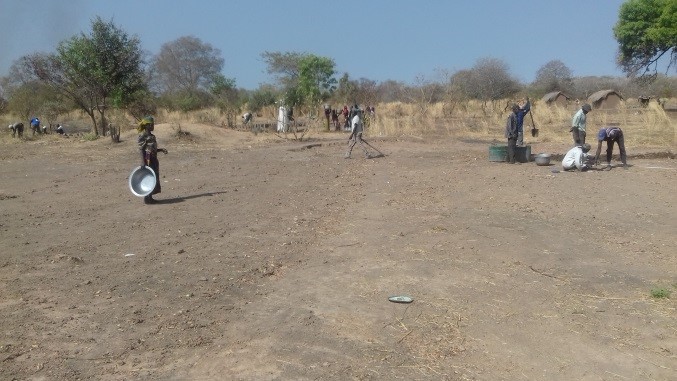 Residents from 11 different neighbourhoods surrounding Ndiffa mobilised to carry out the work. Community members came together, contributing building materials such as water and bricks as well as labour. With everyone's help—and with the committee's small budget filling remaining gaps with hired labor—the entire project took a mere 28 days.
Watching the community come together for this project, Mahamat Quatre, an advisor to Ndiffa's mayor, said:
I am overjoyed at the determination of the population, which understood the importance of the clinic, and voluntarily mobilized to construct the enclosure. All participants not only came to benefit from the construction but were also filled with an immense sense of lasting pride about their community.
To achieve lasting change—that lasts long after a program has ended and truly contributes to creating a resilient community—local engagement is key. International Medical Corps believes that there is untapped potential all over the world; unleashing that potential remains a priority for us.