Trained mental health professionals can be scarce in many low-resource areas—the very settings that experience some of the greatest need. Just as the demand for mental health services was increasing even more as a result of the pandemic, the US Agency for International Development's Bureau of Humanitarian Assistance gave International Medical Corps funds to carry out a training initiative and asked us to create an online training program to help increase mental health care capacity in parts of the world where there aren't enough trained professionals to meet the dire need that exists.
The training program revolves around the Mental Health Gap Action Program Humanitarian Intervention Guide (mhGAP-HIG), developed by the WHO and UNHCR to train healthcare practitioners on the clinical management of priority mental health, neurological and substance-use issues—a management approach that can be integrated into healthcare services in emergency contexts. The WHO created a capacity-building initiative that provided in-person training of trainers to healthcare professionals—who could then return to the communities they serve to train and supervise other healthcare professionals in the application of mhGAP-HIG. But when the pandemic made travel more difficult, these training sessions were no longer possible.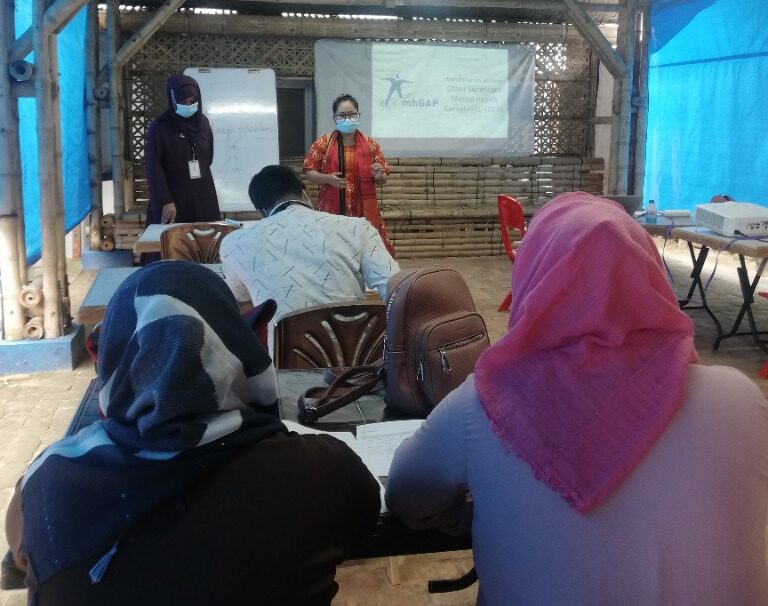 International Medical Corps' Mental Health and Psychosocial Support (MHPSS) team took over the management of the WHO capacity-building initiative for 18 months at the end of 2020, with a goal of making the course virtual. "We had to get creative about implementing this capacity-building initiative without being able to bring people together in person," says Afa Alizada, manager of the project for International Medical Corps. "That was a major undertaking. On paper it sounds pretty straightforward, because you're not flying people into a location, booking a hotel or conference rooms. But it was quite the opposite of that."
To adapt to the needs of trainees and reduce online burnout, Afa and the MHPSS team completely redesigned the workshop, converting it from an intensive eight-day training program to a virtual eight-week course offering twice-weekly live Zoom sessions as well as the opportunity for attendees to learn on their own time. The team also added a pre-training component, as well as ongoing, regular supervision sessions with an MHPSS specialist.
"A lot of trainees would come into the workshop eager to learn, but they hadn't really done the necessary preparation to get the most out of the training," Afa explains. "To ensure that all of the trainees came into the capacity-building workshop with foundational knowledge about the basic principles of mhGAP-HIG, we created a self-paced, six-module preparatory online course, with lectures, quizzes, interactive exercises and discussion boards. We made it mandatory, especially for those who didn't have previous training in mhGAP-HIG, and we had great success with that."
In all, 24 trainees successfully completed the virtual course, and pre- and post-training tests showed a significant change in their knowledge of mhGAP-HIG. Since then, 14 of the trainees have held workshops in their respective communities—resulting in 175 general healthcare professionals in 12 countries being trained on mhGAP-HIG principles. Those professionals have provided mental health services to about 1,500 people.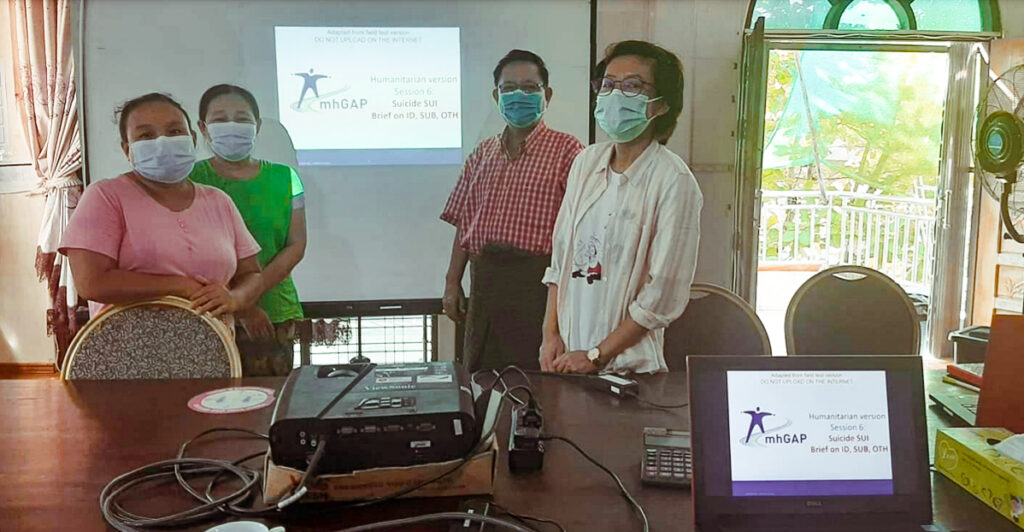 After the 18-month project concludes in May, the WHO will take over the lead for this initiative, and International Medical Corps will return to a supporting role. Due to the success and popularity of the initiative—100% of participants said they'd recommend the training to others—the WHO has said it plans to continue using our online model in the future.
"I think we were able to demonstrate that the training can certainly be done virtually, it can be cost effective and it can be efficient," Afa says.