With a newly minted degree from one of Yemen's leading universities, fluent English and a good job with an international trading company, the future looked promising for Fayad al-Derwish as 2015 dawned.
Then came Yemen's civil war, which began in March of that year.
By the end of 2015, Fayad had been laid off. About the same time, his father—a successful academic at Sana'a University—had his pay suspended, and suddenly the family's income stream had run dry. Though he'd been in the process of preparing for his marriage, Fayad instead broke off his engagement, unable to afford the costs of the wedding.
As Yemen's economy tipped into freefall, public services closed down and famine loomed. Fayad saw the future that he had planned all but disappear. During much of the year that followed, he struggled to find new direction amid the tragedy that had befallen his country—until he found a new calling. It was a rare corner of the economy where demand in Yemen was growing: helping others.
He searched and downloaded and read everything he could find about humanitarian work, including the Sphere Handbook, a frequently-updated guide that is widely accepted globally as the gold standard for planning, implementing, monitoring and evaluating humanitarian action during disasters. He then sent out a revamped résumé to several local and international organizations doing emergency relief work in Yemen.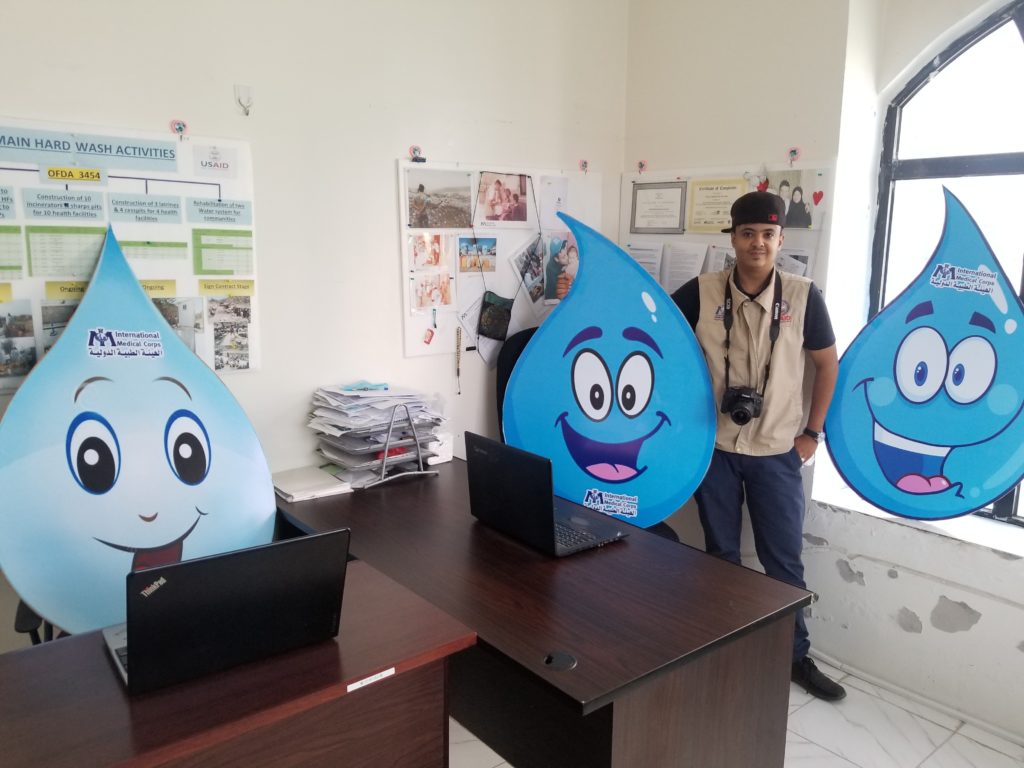 In early 2017, International Medical Corps contacted him, saying that he had been shortlisted for an opening as a community mobilizer in the important regional city of Ibb, located roughly halfway between Sana'a and Aden, capitals of the two main factions in the country's civil war. Using proceeds from the sale of his mother's wedding band, he embarked on a 120-mile trip from his parents' home in Sana'a to interview in person for the job that he eventually won.
Just two weeks after starting work, Fayad barely evaded capture by an armed group loyal to one of Yemen's warring factions, which had conducted a raid on a hotel used by International Medical Corps staff and contractors. Shaken by the experience, he gained new insights into the risks of humanitarian relief work—and has been with us since. More than three years later, he retrained as a technical specialist and currently serves as a Senior Water, Sanitation and Hygiene (WASH) engineer. He still lives in Ibb and is married to a woman he met recently.
Last year, work took him to a small, remote mountainous village well south of Ibb, near a line dividing the administrative control of warring parties, to restore a derelict well. International Medical Corps was the first humanitarian group to visit the community since the war had begun, and years of conflict and neglect had left the village clinic empty of medicine and other supplies. Its well pump also was broken—a disaster that robbed residents of their only easily accessible source of clean water, complicating their efforts to contain the spread of cholera.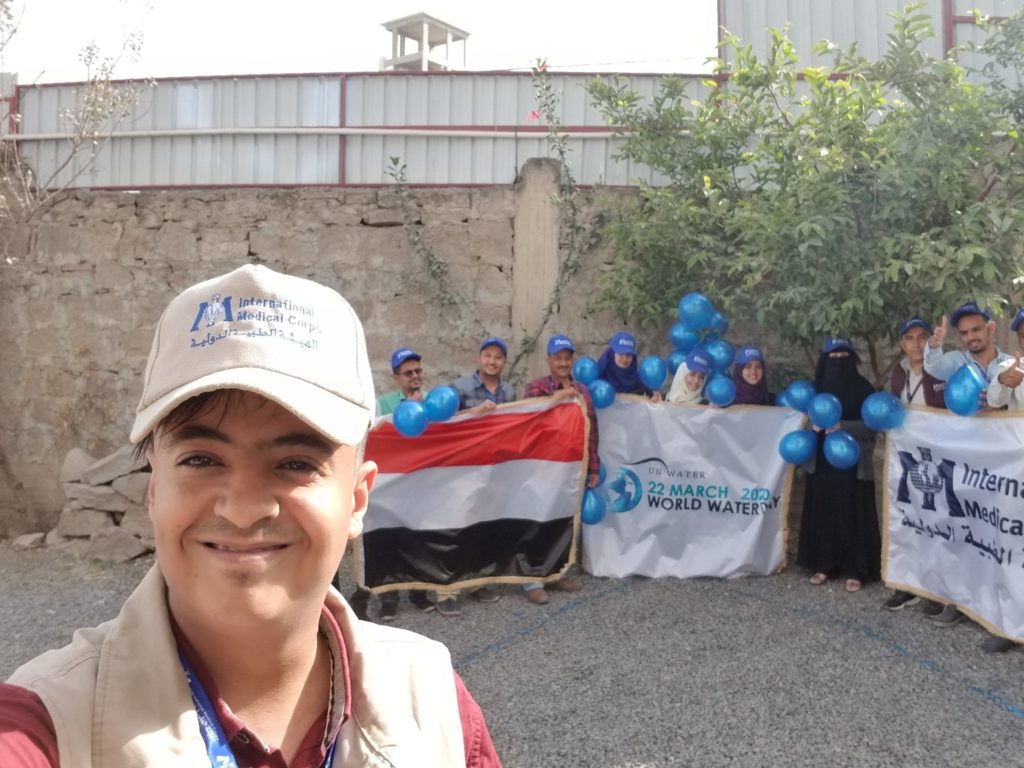 Fayad feels fortunate he is able to earn a living by helping others. The opportunity to save lives and provide relief to so many brings hope and purpose to a wide range of people—including humanitarian workers like himself. For those involved in delivering, managing and distributing assistance, such work brings great meaning to their lives.
Fayad say he is proud of the care that International Medical Corps takes to assure that the aid goes to those who need it the most, even though he says the task is a constant challenge.
"It costs us a lot of extra time and work to assure that it gets through to the right people," he says, "but when you see the results, it is worth the effort."