Ali Fadhel, 29 years old, is a community health volunteer at our health facility in Khela, a village in Al-Dhalea governorate in southern Yemen. In 2017, Ali graduated from Aden University with a medical laboratory degree. After graduation, he worked in private and public health laboratories in several major cities, including Aden, the temporary capital of Yemen. Unfortunately, life in a major city became too challenging.
Since 2015, when the ongoing conflict in Yemen began, the standard of living has deteriorated dramatically and rapidly in most Yemeni cities. Due to the conflict, the value of the Yemeni riyal has depreciated to historic lows, driving large increases in food prices and pushing more people into extreme poverty.
Consequently, all public services, including healthcare, electricity, water and sewage, have collapsed. In addition, the crime rate in major cities has significantly increased. And public sector employees have not received their monthly salaries since 2016. Given these overlapping crises, people have been migrating from the cities to the countryside. Life in the Yemeni countryside, where it is possible to survive with livestock and agriculture, is easier.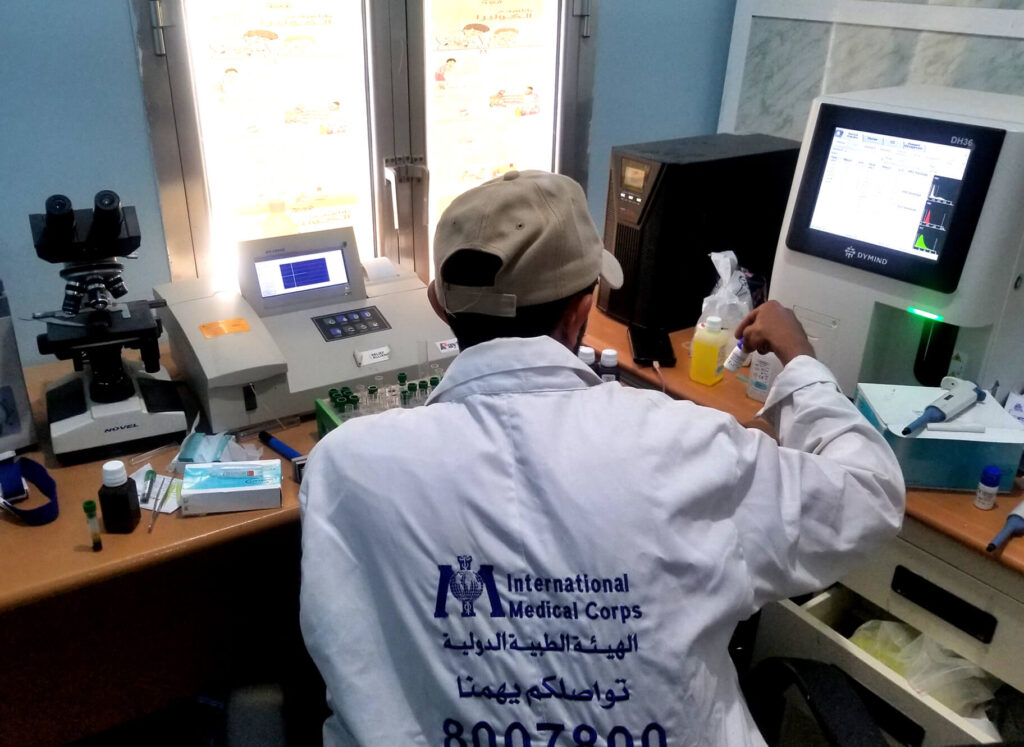 Ali Fadhel is one of the people who migrated to the countryside. He returned to his village, Khela, and decided to serve his community by working as a community health volunteer in the only health facility in Khela. International Medical Corps has supported this health facility since 2019.
Because he studied medical laboratories, Ali is now in charge of the health facility's laboratory.
He says, "I am very happy to serve my community while they are experiencing these difficult conditions. I have now confirmed that my time and effort during my university studies were not wasted. Now, with the support of International Medical Corps, I am saving people's lives in the village of Khela."
International Medical Corps supports more than 30 healthcare facilities in Yemen. We help local health authorities provide primary and secondary healthcare services, including referral services from rural, community-level clinics to large regional and national-level hospitals. We work with national governments and local community leaders to ensure healthcare is available and free of charge. In addition, we provide mobile medical services in remote villages to reach internally displaced people, asylum seekers, migrants and refugees.