Students trained by International Medical Corps in three health science schools in South Sudan are eager to offer healthcare services to their respective communities when they graduate. The students are also ready to mentor aspiring health practitioners in their communities. By sharing their knowledge and experience, they can help build capacity and increase healthcare access throughout the country.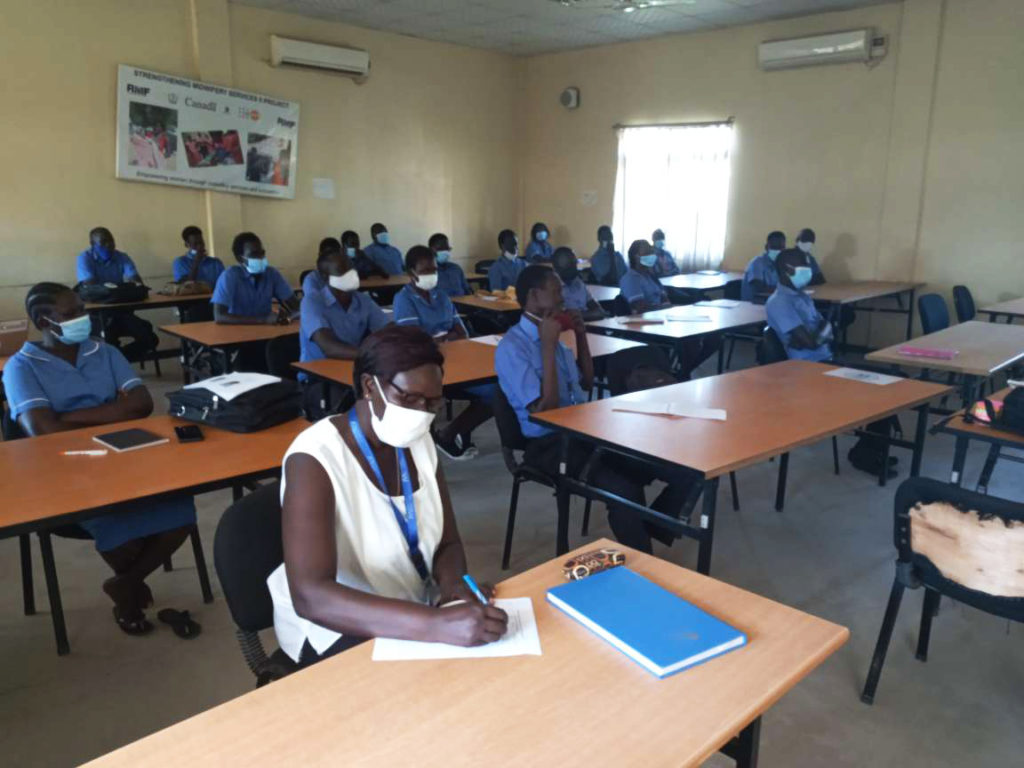 With the generous support of donors, International Medical Corps currently runs three health-science Institutes in Kajo-Keji, Juba and Wau, with more than 171 students enrolled in different courses. Though the schools were closed for six months this year due to COVID-19, they re-opened in October, and students resumed classes. Here, we profile four remarkable students who share why they chose to go into medicine.
Samuel
Samuel Kenyi is 25 years old and in his final year of the three-year midwifery program at Kajo-Keji Health Science School. "I grew up seeing how expectant mothers suffered while giving birth. Some even died in the arms of unskilled midwives. I chose this course so I can help save lives," he explains. Samuel is optimistic that his skills will help reduce the mortality rate in Kajo-Keji county and South Sudan in general.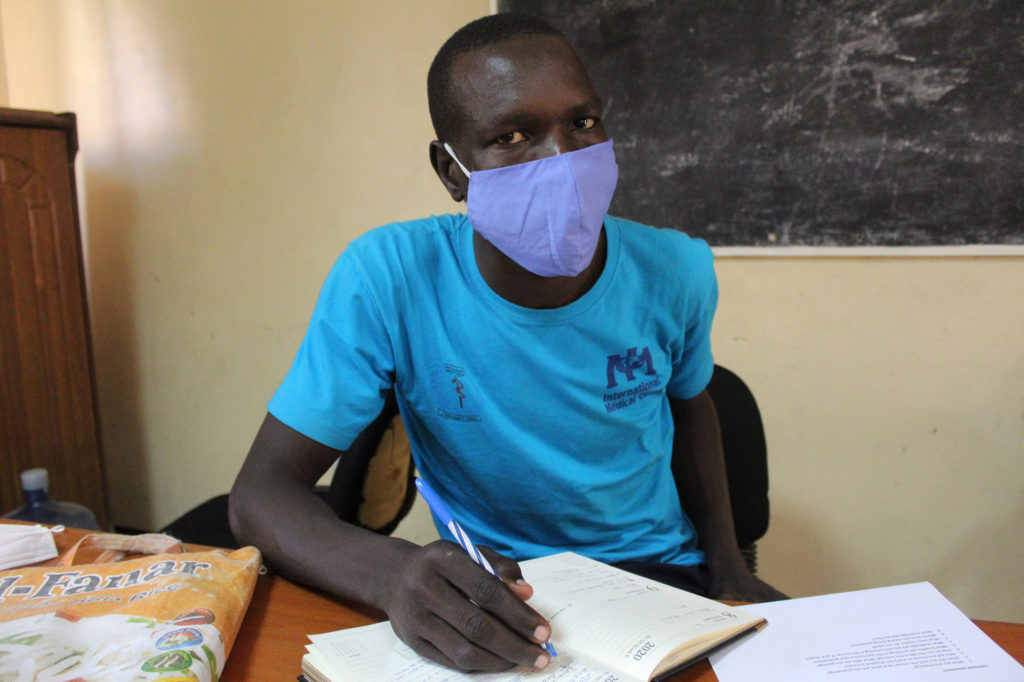 "I feel so good about this training," he says. "With the skills I've acquired, I can now provide safe delivery to expectant mothers, manage complications during pregnancies and offer counseling services. Thanks to the support of International Medical Corps, I will be able to help my community."
Bona
Bona Bol, a third-year nursing student at Juba College of Nursing and Midwifery, opted for this course because of the limited number of skilled nurses in the country.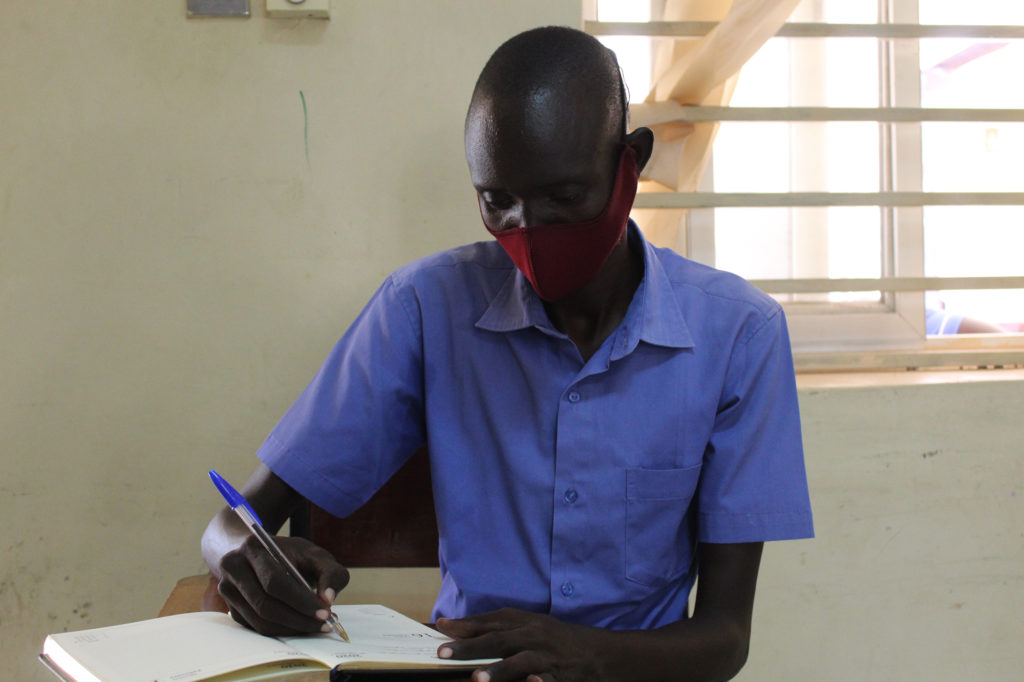 "I witnessed a person bleeding to death due to gunshot wounds," Bona explains. "No nurses were there to attend to him. That incident stuck in my mind and I chose this course so I could help save lives."
The 30-year-old father of three began the course in 2017, and hopes to graduate next year. Through the training courses, he has acquired skills in nursing care, ward management, computers and other areas crucial for his career. Upon graduation, he plans to go back to his community to treat patients and teach at the state's health institute, sharing his nursing skills and knowledge with other aspiring health students in his community.
Harriet
Harriet Juan is one of the women studying midwifery at Kajo-Keji Health Science School. The 28-year-old began the three-year course in 2017 and hopes to graduate next year. Harriet's childhood ambition was to become a midwife and help save the lives of pregnant women.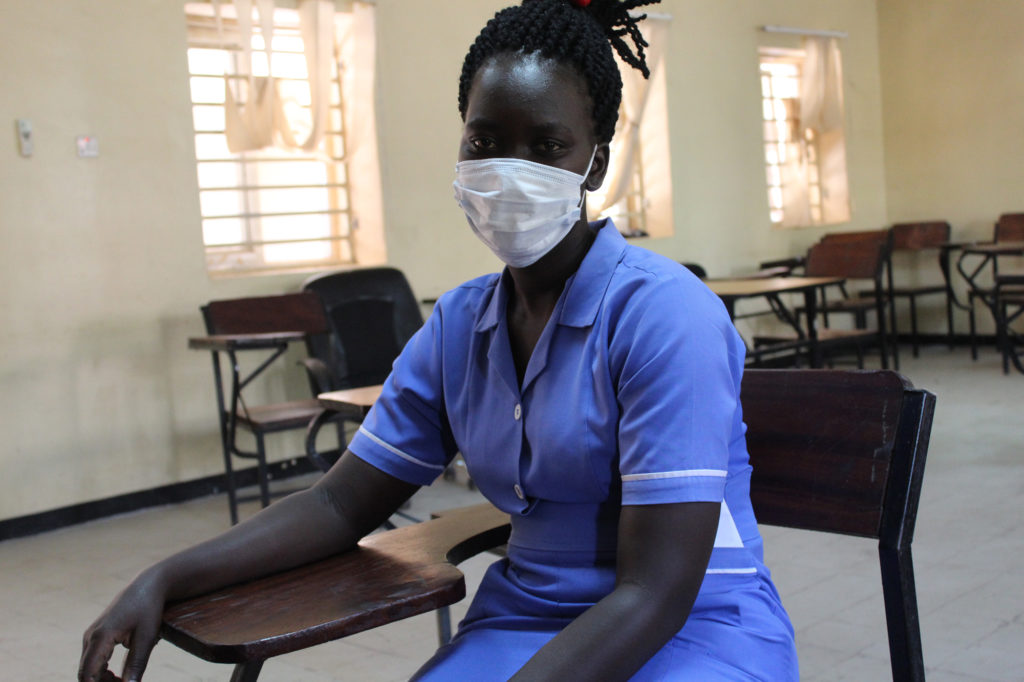 "I had a close relative who died while giving birth to a child, so I grew up with the intention of becoming a midwife, to support expectant mothers and help deliver their children safely," she says.
Harriet is proud of the skills she has learned thus far. "I can now identify critical complications in expectant mothers, act swiftly and conduct safe deliveries, and my communication skills have greatly improved."
Nancy
Nancy Loriya, a 26-year old mother, enrolled in Kajo-Keji School of Health Science in 2019. She is a second-year student in the midwifery course. Nancy plans to graduate in 2022 and qualify as a professional midwife, to help reduce the pain pregnant mothers go through in labor and to save the lives of expectant mothers in her community.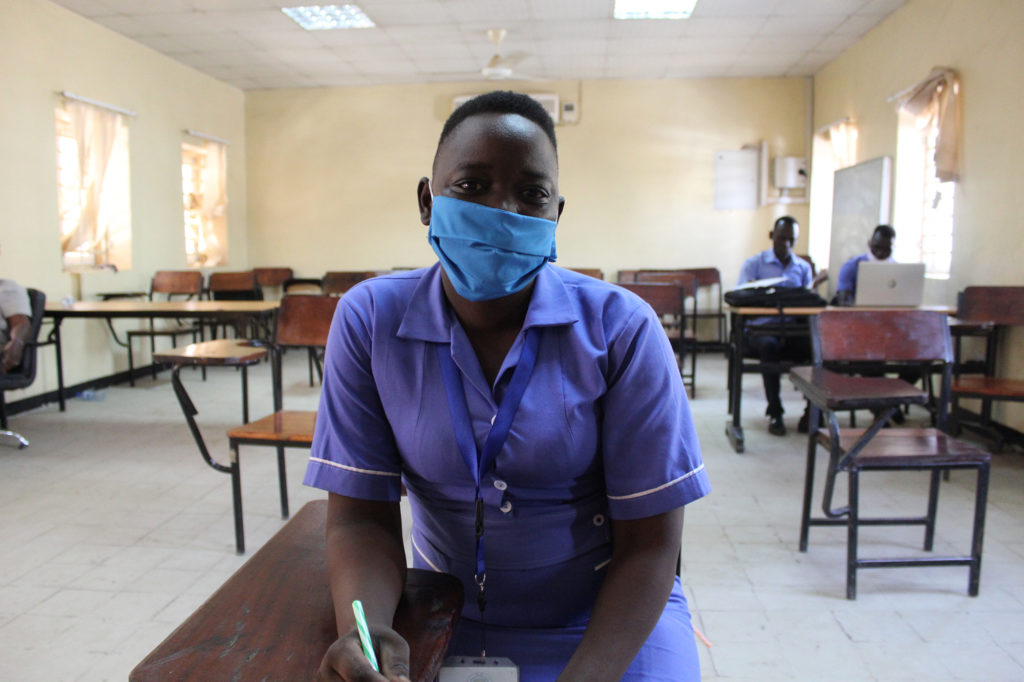 "When I graduate, I will treat people, facilitate safe deliveries and provide counseling to expectant mothers. I hope to be a great asset to my community," she says.
With funding from UNFPA and Fund-2 Foundation, International Medical Corps is working to increase access to healthcare by building the capacity of South Sudan's health system through training programs that target health professionals and key community members. This includes midwifery training for students at the National Training Institute in Kajo-Keji, the National Midwifery School in Wau and the Juba College of Nursing and Midwifery; courses in computers and data-collection for health management information systems; and training for community health management committees.