With each passing day, climate change is getting more real. It does not distinguish between the rich or the poor, the powerful or the weak. Sooner or later, every person on the planet will feel its effects—and a growing body of evidence indicates it will be sooner rather than later.
As a global humanitarian organisation, International Medical Corps works with communities worldwide affected by conflict, disaster and disease. Our frontline staff bears witness to the growing influence of climate change, and how it already is making disasters more frequent and intense. They know better than most that adapting to the consequences of climate change can help protect people, homes, businesses, livelihoods, infrastructures and ecosystems—which is why we are continuing efforts to make a focus on climate change an organisational priority.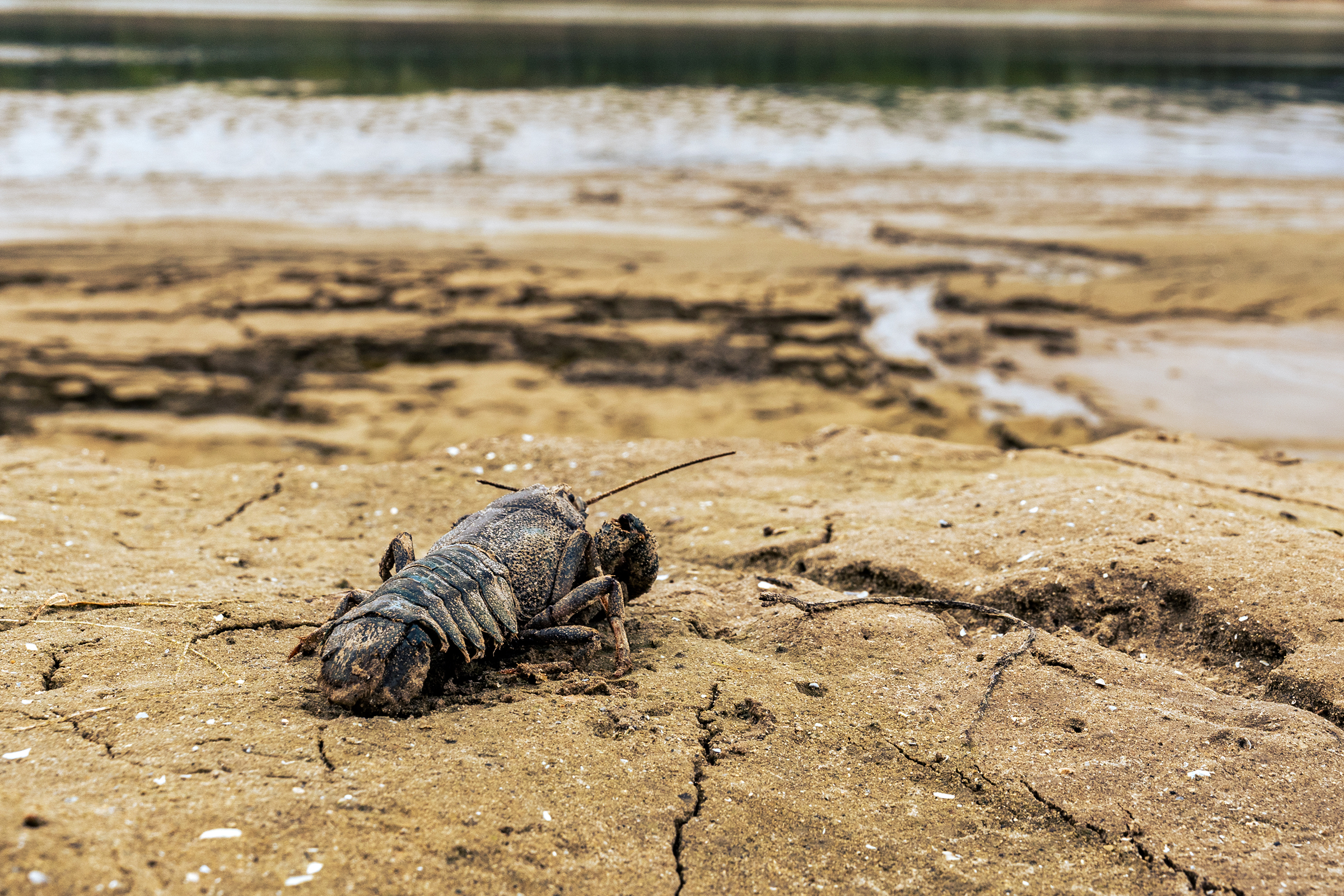 As part of this focus, International Medical Corps recently worked with the ADAPT Initiative to develop a climate change evidence report outlining the key impacts that climate change likely will have on four critical areas of humanitarian response: health, malnutrition, water and sanitation, and food security.
Our team began with the questions, "what has been the impact of climate change to date?" and "what are the likely effects of climate change on humanitarian areas of concern to International Medical Corps?" Our review of recent scientific literature then led to a report that is organised in two parts; the first looks at how climate change drives extreme weather events (EWEs), including heatwaves, flooding, droughts, wildfires, tropical storms and cyclones, and its effects on conflict and forced displacement, while the second addresses the impacts of both EWEs and climate change on the four humanitarian areas mentioned above.
<
Climate Change Fast Facts
Global temperatures are the highest they've been in 125,000 years. If no significant additional actions to reduce emissions are taken, the global temperature actually could increase by 2.7 degrees Celsius over the pre-industrial average by the end of the century—much higher than the threshold of 1.5 degrees set under the Paris Agreement adopted in 2015.
According to the World Health Organization, climate change is humanity's biggest health threat. Despite that, less than 2% of multilateral climate finance goes to health projects.
Extreme heat increases the incidence of stillbirth and of food and water-borne diseases.
By 2035, dangerous heatwaves will be more than eight times more likely in any given year than at the start of the century.
Oceans and seas have absorbed more than 90% of the excess heat in the climate system, making these water sources more acidic and less productive, and threatening marine resources that feed more than 3 billion people.
Higher temperatures will decrease the yield of key food crops, and in many vulnerable areas it will become impossible to grow food at all by the middle of the century.
Since 2000, flood-related disasters have risen 134% compared to the previous two decades.
Climate change could force 200 million people out of their homes in 25 years.
Sustainable agriculture and strong forest protection could generate more than $2 trillion per year of economic benefits, creating millions of jobs and improving food security.
Source: United Nations
The Effects of Climate Change
The 2015 Paris Agreement, a legally binding international treaty on climate change, aims to limit the global average temperature increase to 1.5 degrees Celsius above pre-industrial levels, which most forecasts predict we will reach by 2035 at the latest. Even at this level, or at lower levels of temperature increase, the world will experience widespread changes, including increasingly destructive droughts, heatwaves and rainfall. Increasing greenhouse gas (GHG) emissions from human activities—combined with such weather events as El Niño—now have led weather researchers to predict a 66% chance of crossing the 1.5 degrees limit in the next five years, leading to an increase in EWEs across the globe.

Heatwaves
According to the Intergovernmental Panel on Climate Change (IPCC), every additional 0.5-degree Celsius of global warming causes marked increases in the intensity and frequency of extreme heat events, including heatwaves. These events will become more frequent and/or of longer duration in most areas where International Medical Corps works, with Africa and Asia likely to see the highest increase in temperature on the hottest days.

Flooding
Climate change is predicted to modify precipitation patterns, intensifying both dry and wet weather. Warmer air holds more moisture, resulting in more intense rainfall, which is likely to increase flooding around the globe. West and Central Africa, along with Asia, are particularly at risk of flooding. One likely example is the deadly floods in Pakistan during the 2022 monsoon season, which affected about 33 million people—or one in seven Pakistanis—and killed more than 1,700.

Droughts
Paradoxically, the likelihood of drought will increase in many areas, even in some situations where rainfall increases. Though warmer temperatures increase precipitation, climate change also leads to this precipitation becoming more irregular—so, even as the intensity of rainfall increases, some areas experience longer dry spells. They also experience higher levels of evaporation, which has been a key factor in the current drought in the Horn of Africa. Going forward, extreme droughts are projected to affect large areas of northern South America, the Mediterranean, western China and high latitudes in North America and Eurasia.

Wildfires
Because global warming-induced climate change exacerbates hot and dry conditions, water-starved forests are particularly prone to fires, which lately have become more widespread and destructive. In a 2022 report, the United Nations Environment Program projects that even with deep cuts to GHG emissions, extreme wildfires will rise by 14% by 2030, and by 50% by 2100. An example of this can be seen in the 2023 wildfires in Canada—the worst in the nation's history—which displaced at least 120,000 people and affected the air quality for millions more.

Tropical storms and cyclones
Though climate change has not been proven to make storms more frequent, scientists believe that it does make them more damaging. Adverse impacts from tropical cyclones have increased due to increases in heavy precipitation and sea-level rise, which cause increased coastal flooding and displacement of communities. Hurricane Fiona in Puerto Rico in September 2022, for example, affected more than 800,000 people, took out power for the entire island, affected drinking water for about one-third of the population and caused extensive damage to crops.

Forced Displacement and Conflict
Existing research suggests that climate change, forced displacement and conflict are linked in multiple ways, and that climate change is increasingly driving displacement as well as intensifying needs for people affected by conflict and displacement. In recent years, for example, drought has contributed to more than 1 million people being displaced in Somalia. At the same time, cyclones and flooding have led to mass displacement throughout South Asia. Such mass displacements can exacerbate existing social tensions and create competition for limited resources—potentially leading to conflict.
Climate Change Implications in Humanitarian Response
With the recognition that climate change will likely increase the frequency and intensity of natural disasters—making humanitarian operations like ours more challenging—we are working to better understand the phenomenon and adapt our responses accordingly. The climate change evidence report examines how climate change will affect four major areas of humanitarian concern.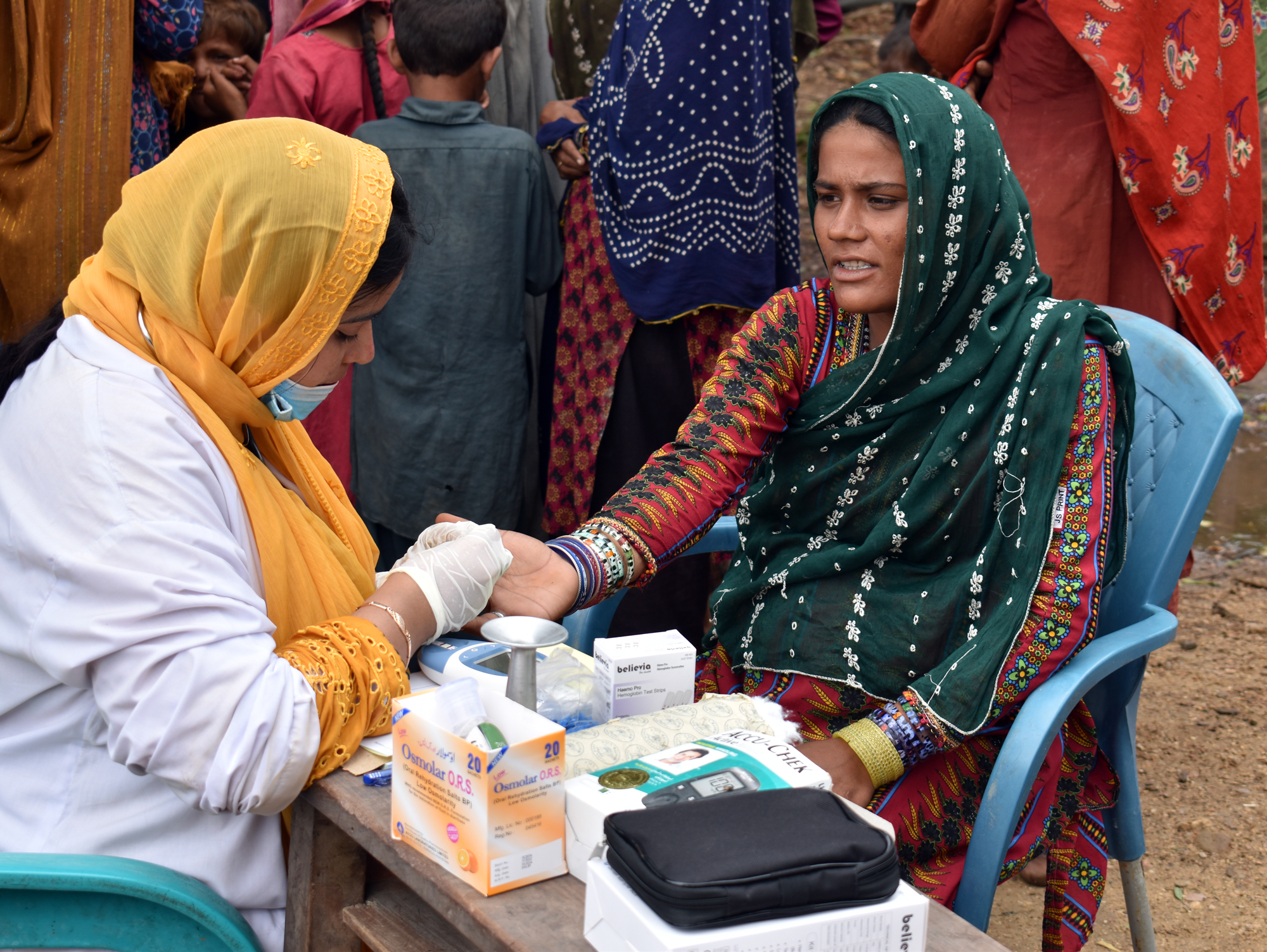 Health
As the World Health Organization warns that 50 years of advances in public health are under threat due to climate change, the latest IPCC report says that climate change and related EWEs will significantly increase illnesses and premature deaths, especially in at-risk countries such as the ones where International Medical Corps provides aid.
Climate change will affect health in many ways. For example, changes in temperature and precipitation could make conditions more favourable for the spread of water-borne diseases, such as cholera, diarrhoea and typhoid, while increasing the prevalence of such vector borne diseases as dengue and malaria in areas where they historically were not present. Hepatitis A and E virus outbreaks have been reported after heavy rains and flooding, as such pathogens can quickly enter water-supply systems. In addition, because proper food storage and safe cooking may be limited during EWEs, the risk of food-borne diseases increases, especially for pregnant and lactating women (PLWs) and children under 5.
Paradoxically, because they increase the concentration of pathogens in water, droughts also can raise the risk of water-borne diseases. Heatwaves contribute to such diseases by speeding up the growth rate of pathogens. In addition, extreme heat can cause fatigue, heat rash and heat stroke, and aggravate pre-existing cardiovascular and respiratory diseases. Finally, events like flash floods and cyclones increase such risks as drowning, electrocution and snake/insect bites.
And the most vulnerable populations—older adults, children, PLWs, migrants, and people with disabilities and chronic respiratory or circulatory conditions—disproportionately bear the weight of such events.
EWEs also affect mental health. Disasters—especially repeated disasters—can cause depression in those affected by them. Displacement from flooding and drought can disrupt access to social support, making people feel more lonely, depressed and anxious, and triggering suicidal tendencies or trauma in some, especially youth.
In addition, disruption caused by EWEs may affect healthcare systems' ability to provide services, and people's ability to access such services. For example, hospital admissions are likely to increase during something as commonplace as a heatwave, overburdening staff and depleting resources such as medicines, medical supplies, and even water and electricity. Rapid-onset disasters stress the system and reduce access even more. Humanitarian organisations must be prepared to respond to the intensity and scale of such challenges.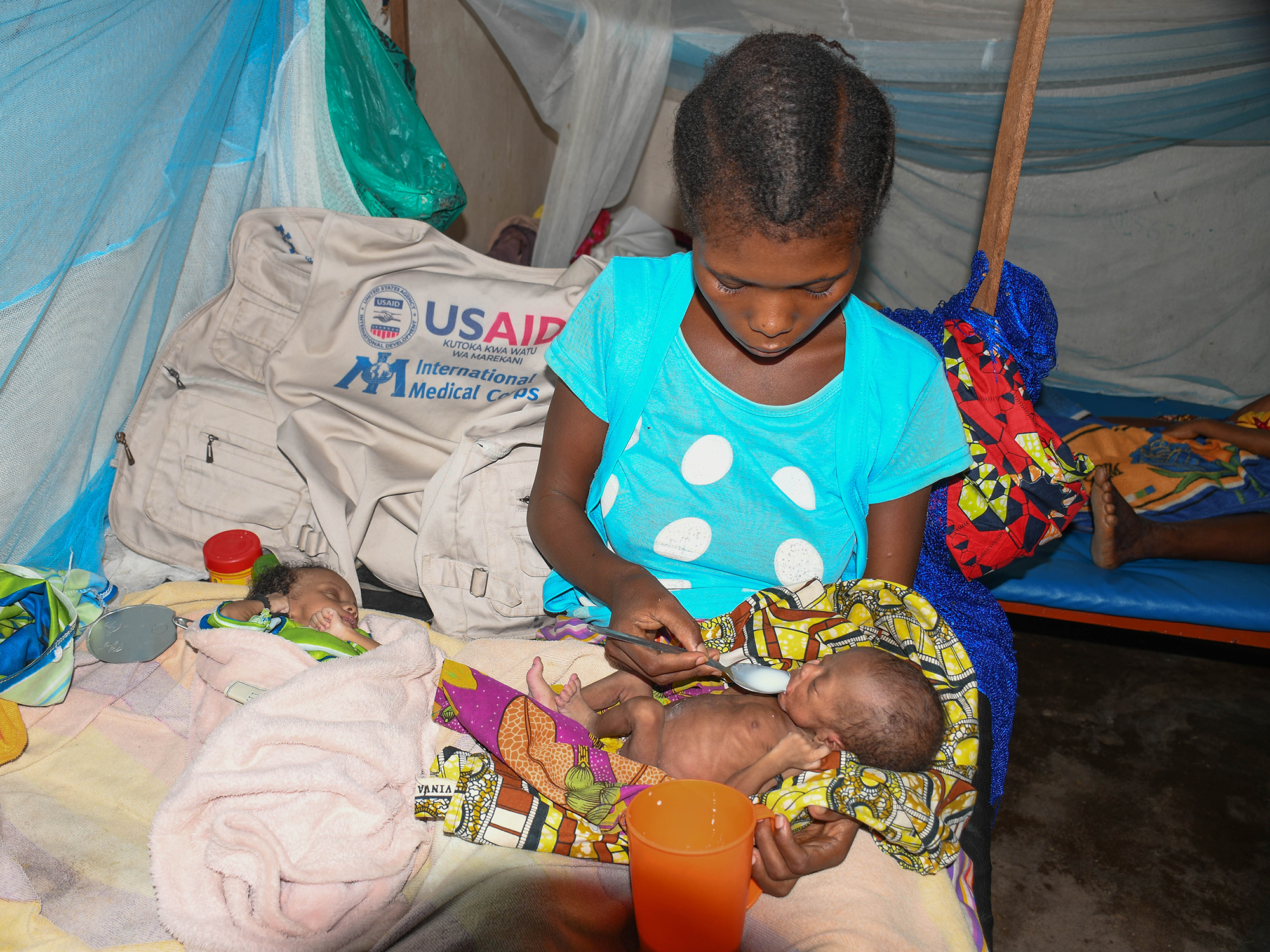 Malnutrition
Nearly half of all deaths among children under 5 are attributed to malnutrition, which can have an effect on generations to come: a malnourished female child, for example, will have stunted biological growth and development, potentially resulting in a sub-optimal nutrition status during adulthood. If this continues into pregnancy, it can lead to low-birthweight babies, who, in turn, sometimes experience malnutrition during childhood, creating an intergenerational cycle of malnutrition that is difficult to break. And the effects of malnutrition aren't limited to health alone. An undernourished child is more likely to suffer from poor cognitive development, which can affect his or her ability to continue education and secure employment, pay for a healthy diet, etc.
This situation is particularly dire in the Horn of Africa and the Middle East, already reeling under years of drought, conflict, the COVID-19 pandemic and economic crises. According to UNICEF, more than 7 million children in the Horn of Africa are acutely malnourished. Undernutrition weakens resilience to climate shocks and the coping strategies of vulnerable populations, creating a downward spiral and reducing their capacities to resist and adapt to the consequences of climate change.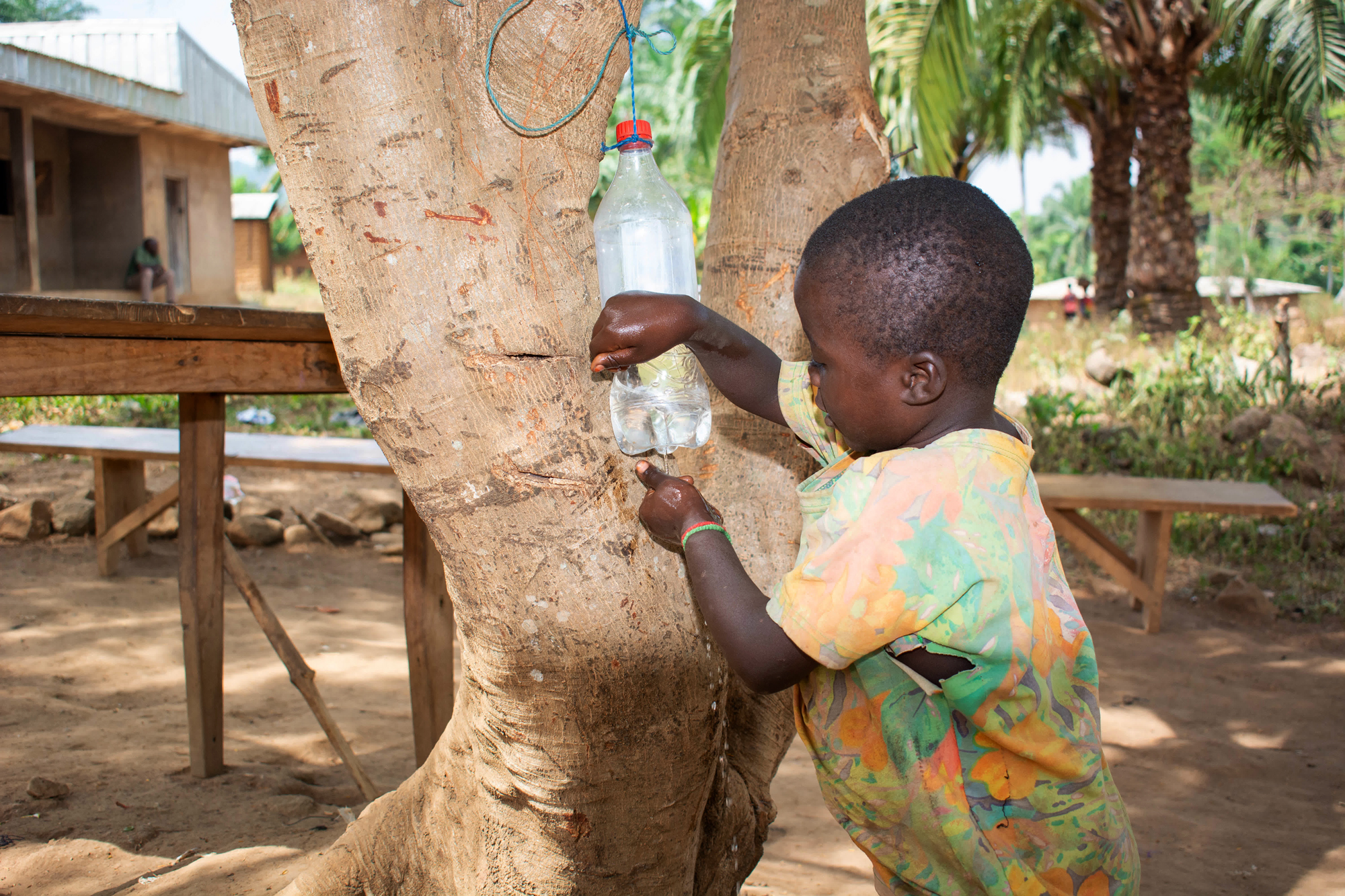 Water, sanitation and hygiene (WASH)
Higher temperatures increase the demand for water for consumption and for hygiene. Although rainfall is expected to increase in many areas, this does not necessarily mean increased availability of safe water. Some areas are likely to become drier—and even where rainfall does increase, it will be more sporadic. Billions of people will continue to experience periods of water scarcity for at least part of the year.
The melting of glaciers due to global warming also can affect seasonal water supply—potentially increasing water availability in the short term, but decreasing it in the long term. This is an important factor to consider, given that one-sixth of the world's population depends on water supplied by glacier melt. In addition, sea-level rise can cause inundation of latrines and sewage systems in low-lying countries, contributing to water-borne disease and increased groundwater salinity, which could harm health.
Challenges for humanitarian organisations include providing adequate water to meet higher demand, repairing damage to WASH-related infrastructure, providing appropriate water treatment to remove pathogens and dealing with behavioural challenges among affected populations, who might be forced to adopt unhygienic practices, such as open defecation and use of unsafe water sources.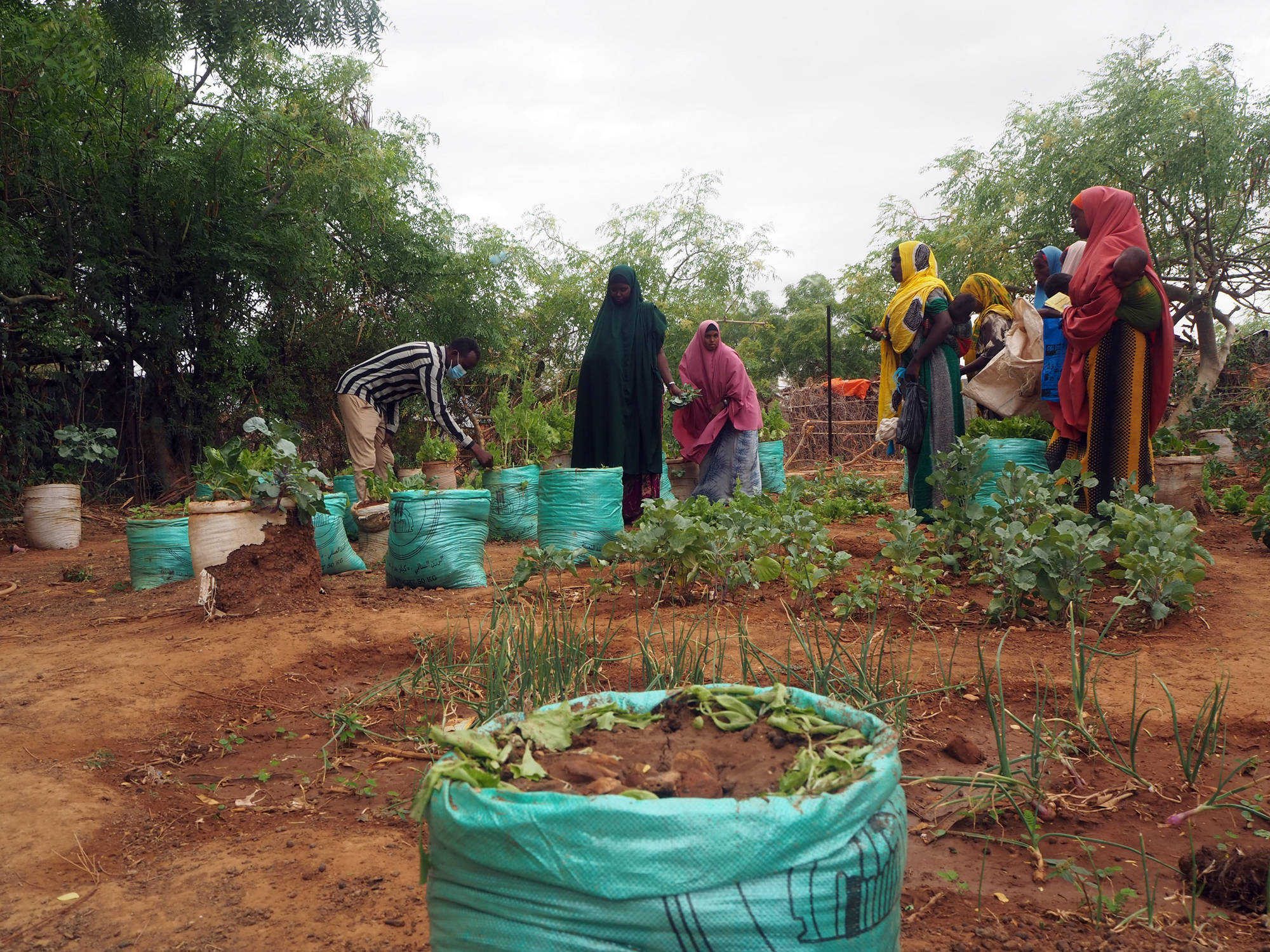 Food security
People worldwide already are feeling the impact of climate change-related food insecurity. As the Horn of Africa region is facing its worst drought in more than 40 years, South America is witnessing a severe drought for the third consecutive year. The United Nations says global food insecurity is at a record high, with 193 million people needing food assistance—and scientists predict that climate change will further increase pressure on food-production systems in the future.
Crop cultivation will become impossible in some areas, with 10% of the areas currently suitable for major crops and livestock becoming climatically unsuitable by mid-century. Climate change also will lead to loss of arable land due to salinization from sea-level rise; movement of pests and spread of diseases into areas that are unprepared to deal with them; reduced efficacy of pest control; reduced effectiveness of pollinating species; disruption in the logistics of food production (such as storage and transport); and exposure to heat stress, which reduces labour capacity, animal health, and dairy and meat production.
In areas of sub-Saharan Africa that currently are experiencing drought, rain-fed agriculture is the main source of livelihood for 70% of the population—putting almost the entire continent at risk of food insecurity.
Warmer oceans will affect marine life, aquaculture and fishing practices. As climate change intensifies, "marine heatwaves" will become more common, affecting fish populations and contributing to food insecurity in parts of the world.
Climate change also will affect the nutritional value of food produced—for example, higher carbon-dioxide concentrations in the air can reduce zinc and iron concentrations in wheat and rice, as well as protein levels in cereals and legumes, causing deficiencies in micronutrients.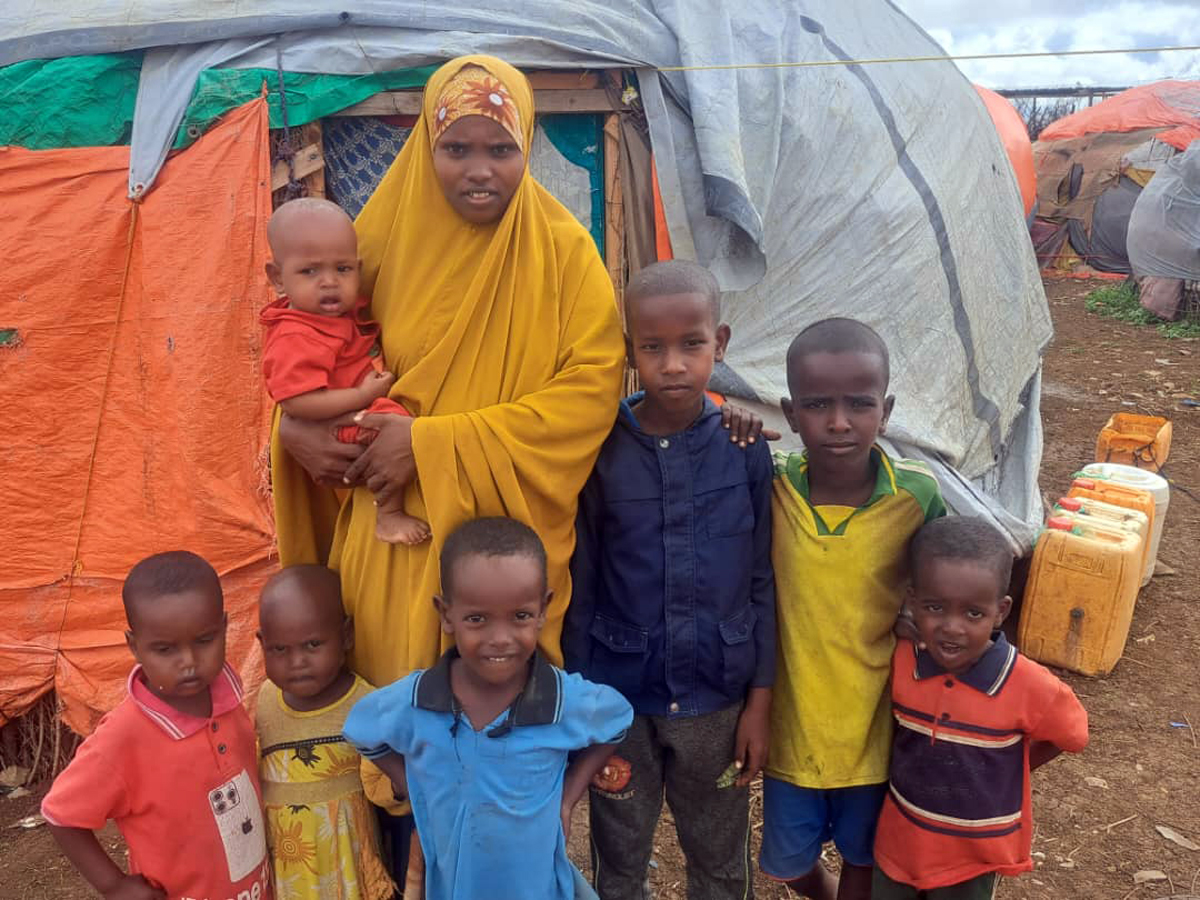 Preparing for the Future
The climate change evidence report examines threats driving future humanitarian needs and response. It's important to keep in mind that, though the report draws evidence from a wide range of scientific studies, there is still significant uncertainty about how other elements—including geography, socio-economic conditions and political developments—will affect the climate and humanitarian needs.
But one truth seems clear: in addition to its own effects, climate change undoubtedly will interact with other factors—such as overuse of resources, damage to biodiversity, conflict and poor governance—to place even more pressure on marginalised and vulnerable communities. This pressure will be particularly severe in many countries where International Medical Corps works. We will continue our preparations to adapt to and address these threats, just as we will continue to provide care and training to people in need around the world.