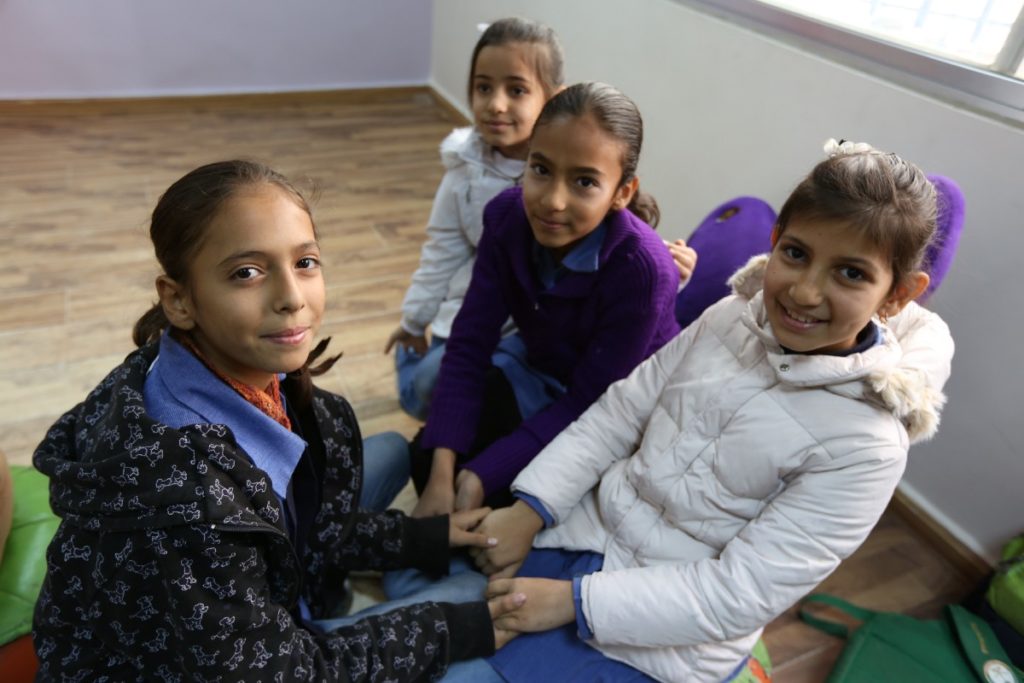 My trip to Jordan with International Medical Corps gave me an opportunity to see a side of the Syrian refugee crisis that I did not expect: happiness. Whether it emanated from the faces of children at the Makani Centers in Amman or Irbid, or the new mom in Azraq camp who treasured feeling safe with her new baby, I was surprised and relieved to feel the hope provided to the Syrian refugees in Jordan by the staff at International Medical Corps.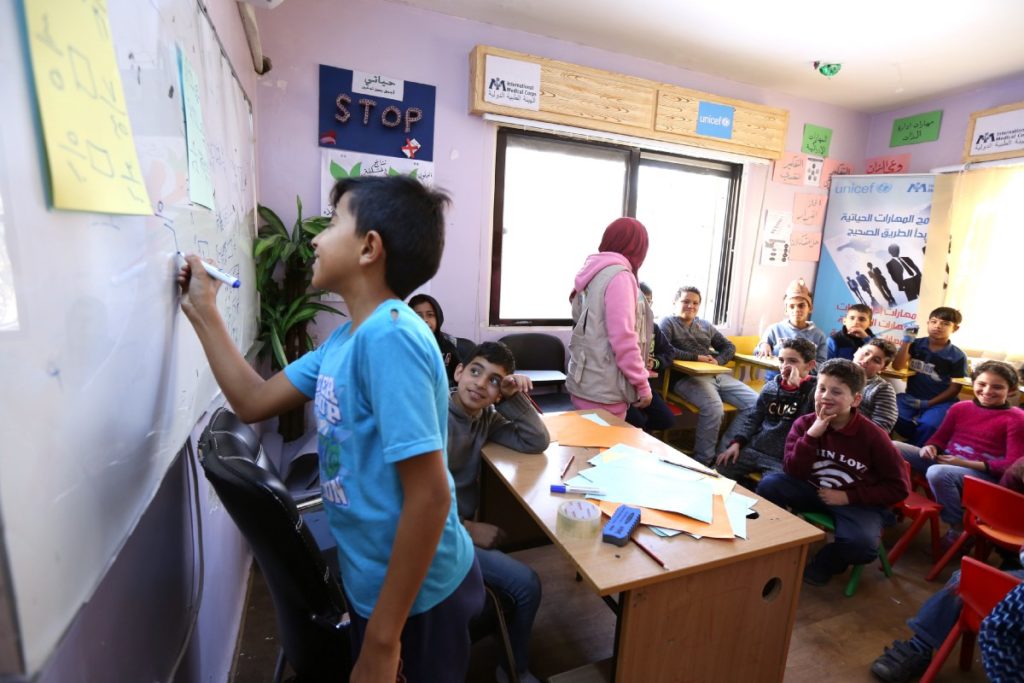 When refugees flee their homes, their journeys to reestablish stability have just begun. According to UNHCR, many can be adrift for decades before ever seeing their homeland again. During that time, they can live in tents, in crowded urban housing, with relatives or in dismal refugee camps.
Though Jordan has been generous in taking in large numbers of Syrians (and refugees from other war-torn countries as well), a refugee's status once he or she resettles is always tenuous. Some left good jobs attained through higher education, but are not permitted to work while in Jordan. This causes financial difficulties and can be psychologically damaging, raising issues of self-worth.
In partnership with other agencies, International Medical Corps provides support and counseling for adults and children, along with team-building exercises and general education classes for children. Those social connections are so essential — and the children seem to be thriving. Seeing their affection for each other and for their teachers and mentors, and knowing the comfort they take in each other's company, left me feeling hopeful rather than hopeless about their future.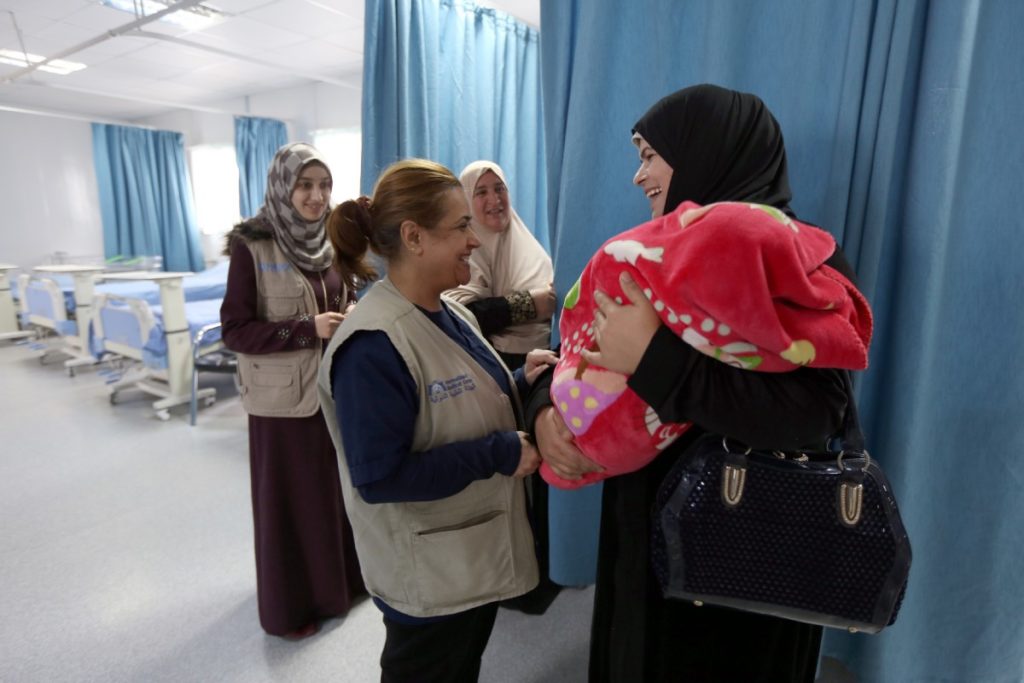 I was impressed not only by the resilience of the women I spoke to, but by their strength in the face of such great upheaval. Despite having to abruptly leave their homeland, through International Medical Corps they have been able to find some peace, support and safety. I spoke to Ragda, who brought her three-month-old daughter back to see Basma Majali, the midwife on the maternity ward at the International Medical Corps facility in Azraq camp who has been delivering babies for five years. Their obvious emotional connection spoke volumes. Ragda remembered how she cried when her baby was born at Azraq — tears of gratitude that she was safe, and tears of sadness for her lost homeland. She thought about the birth of her previous baby, near Homs in Syria, with the sound of bombs going off nearby still fresh in her memory. She is peaceful now, knowing her baby is safe.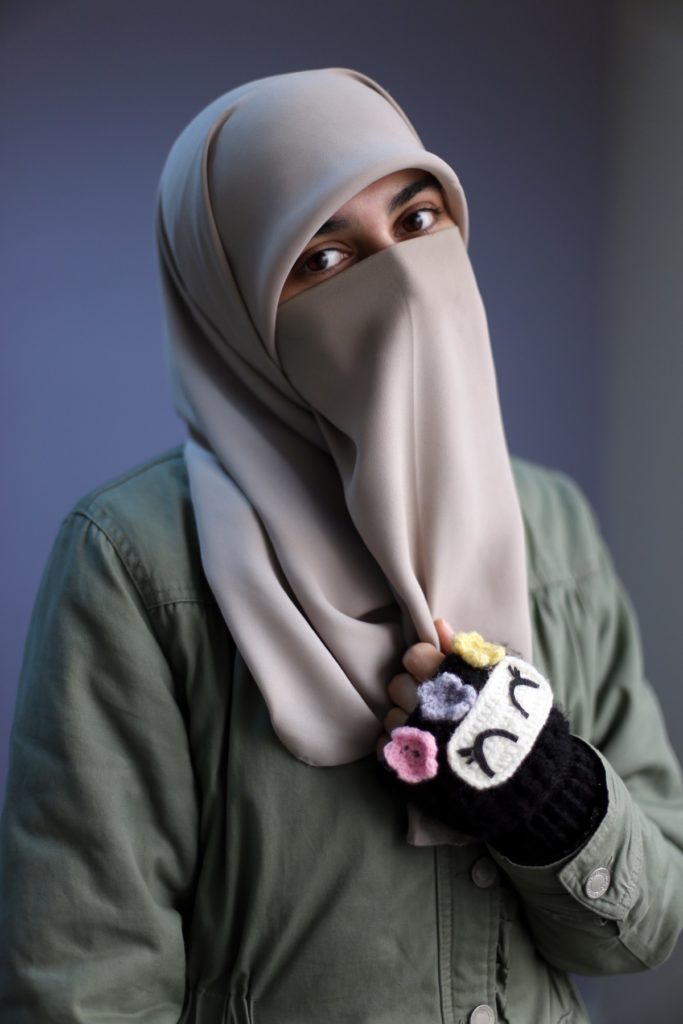 Haneen, a 16-year-old who receives counseling with her mother at Makani Center in Amman, survived an abusive arranged marriage and childbirth at a young age. She is starting a new life after divorcing her husband but losing her child to his family. Her strength and resolve to go on are remarkable. She is a photographer — we have connected on Instagram and still share photos.
The International Medical Corps centers provided a sea of calm and optimism amidst great uncertainty. I have high hopes that those who have found their way to those centers will find the strength and skills to heal and rebuild their lives. Here, I share the images and stories that left me most hopeful.