Promoting Mental Health in Lebanon
Lebanon continues to struggle with an unprecedented economic crisis. As part of our efforts to promote health and well-being among refugees and vulnerable Lebanese, International Medical Corps offers community-based activities for youth and caregivers.
Our mental health team also hosts special activities for children, nurturing social connection and well-being.
Through fun-filled activities, we help children express their feelings, combat isolation and embrace self-care.
Supporting Parents in Ukraine
It's a common belief that trauma and stress have negative effects on production of breast milk in mothers. Though this is not true, a woman's body may actually be slower to release milk in such conditions, which can lead the mother to lose confidence and look for other, potentially less nutritious solutions. That's why support for pregnant and lactating women is vital during a crisis.
To combat the months of violence, displacement and destruction have disrupted family life for many in Ukraine, our team organized a festival in Bucha Park, Kyiv, that included informative lectures and other activities designed to support young parents, pregnant women and people planning to have children.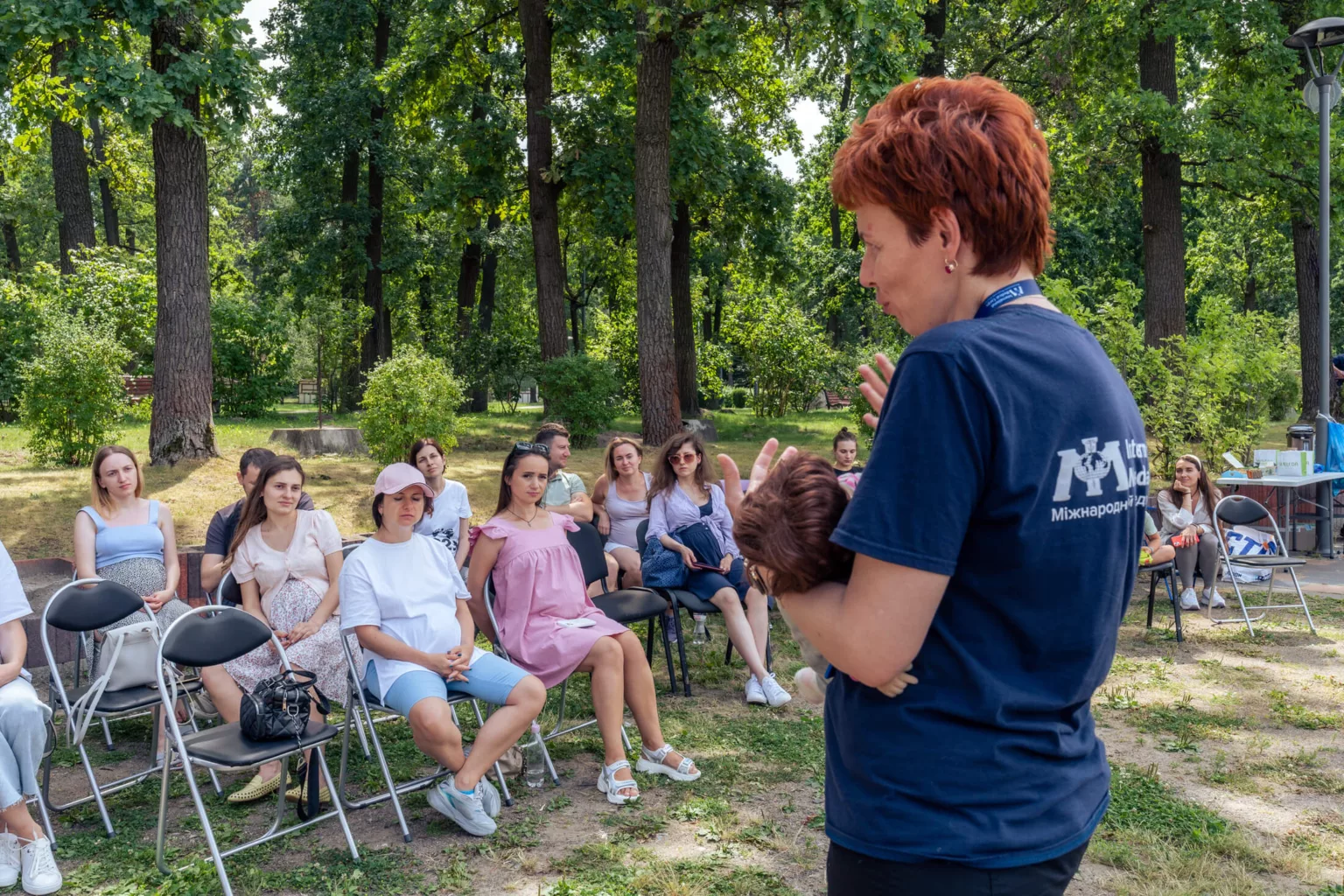 Providing Lifesaving Equipment in Syria
The war in Syria, which began in 2011, sparked the largest population exodus since World War II, with 6.9 million displaced inside Syria and more than 5.5 million refugees in neighboring countries. For those who remain inside the country and those who return, access to healthcare is limited at best.
We recently provided the Souran Clinic, in Syria's rural Hama governorate, with a modern, high-quality operating room.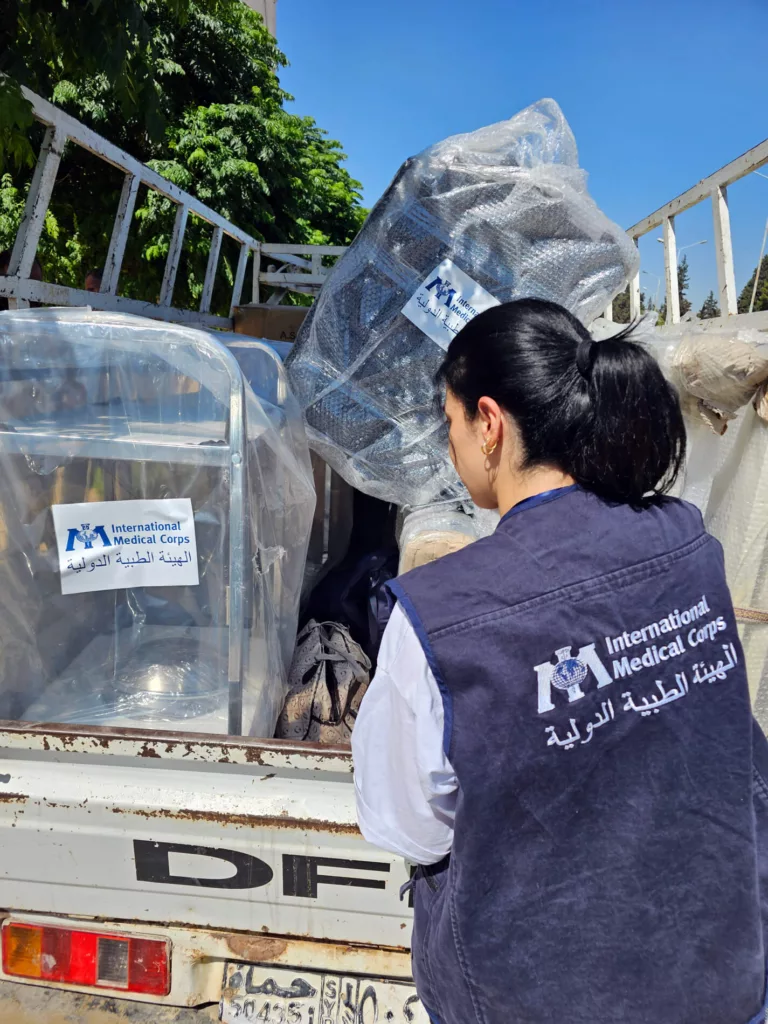 We also provided a sonogram and medical examination beds to Abi Al-Feda Clinic in Hama governorate, as well as 15 tons of pharmaceuticals for the Department of Health in the governorate.
With new equipment and fresh supplies, the clinics can provide lifesaving healthcare to more people throughout the region.
Promoting Self-Sufficiency in Ethiopia
In Ethiopia, we support female-headed households in food-insecure areas by providing training in vegetable gardening and distributing vegetable seeds and tools. With knowledge of proper gardening techniques, these women can grow enough food to ensure a consistent source of nutrition for their families. Income earned from gardening enables the women to send their children to school and buy household assets, such as goats and chickens.
Abebech Elimo is a proud mother and participant in our backyard garden project in the country. After our training and support, she's now cultivating fresh vegetables for her family's health and income.
"I would like to say thank you to International Medical Corps, Earth Council and the project workers for transferring lifelong knowledge and improving my economic situation as well as saving my children from malnutrition," she says.
Transforming Lives with Water and Sanitation
Afghanistan remains one of the world's worst humanitarian crises. Two-thirds of Afghanistan's population will likely need humanitarian assistance in 2023, as the country endures its third consecutive year of drought-like conditions and a second year of crippling economic decline—all while still reeling from the effects of decades of conflict and recurring natural disasters.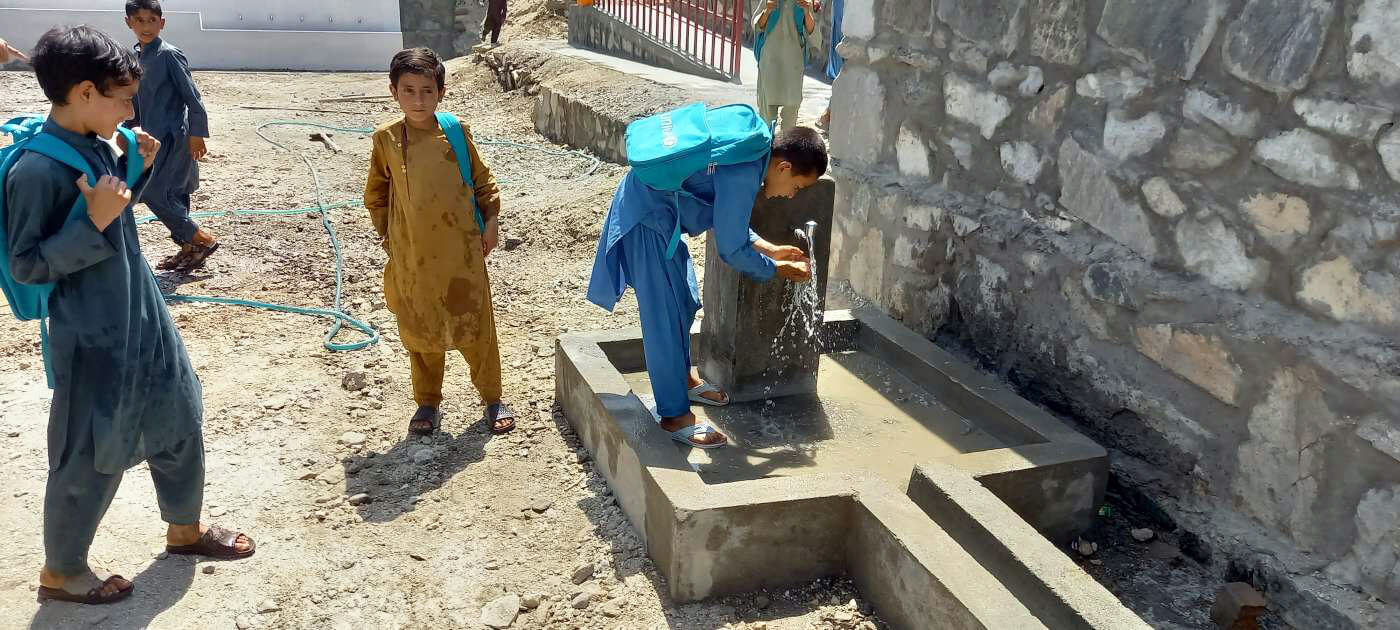 In Kunar province, many families and facilities—including schools—do not have access to clean water. Many students at Muslimabad School in Sarkani district, for example, miss school due to a lack of sanitation facilities.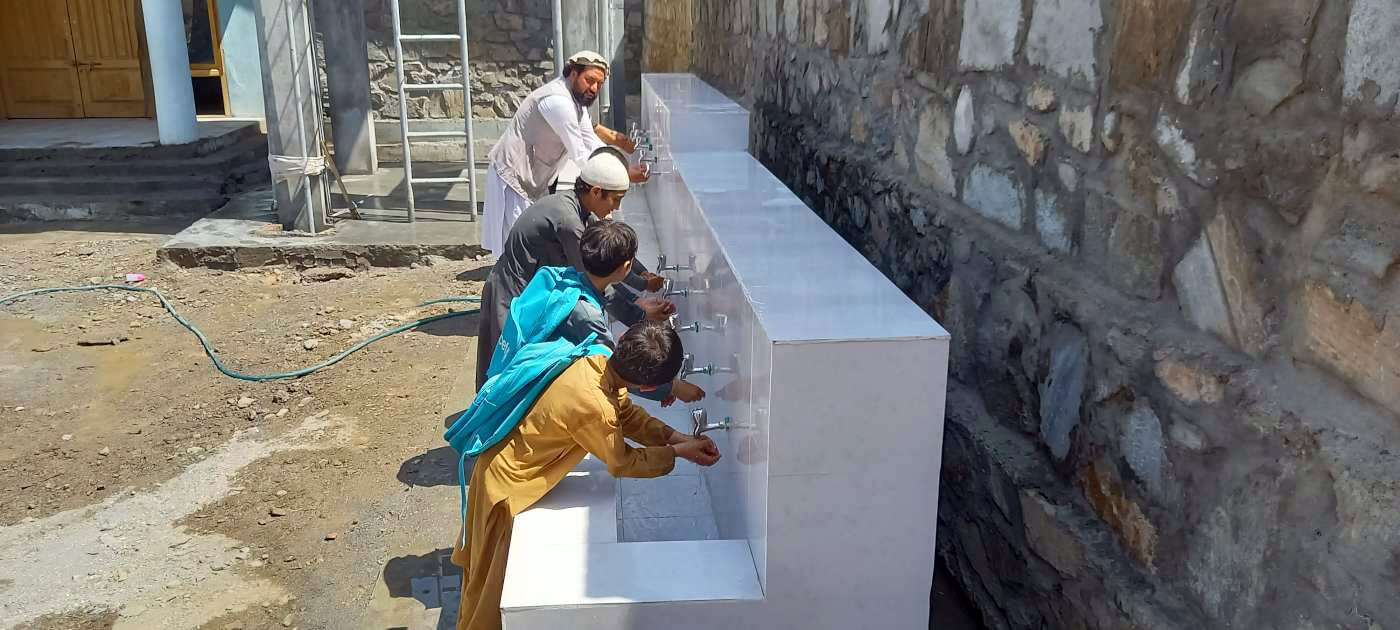 With support from USAID, our Water, Sanitation and Hygiene (WASH) team constructed latrines, a tap stand and other essential WASH facilities at the school. "We can now enjoy a healthy school environment," says a fourth-grade student there.
Delivering Supplies to Clinics in Ukraine
Working with the Ukrainian Ministry of Health and healthcare facilities throughout the country, we have delivered hundreds of tons of medical supplies and equipment, helping to ensure continuity of care in a country where attacks on healthcare facilities have been all too common.
We recently delivered a brand new ultrasound machine to the Kotsyubyunske General Practice Family Medicine outpatient clinic in Ukraine, which the clinic needed because its previous machine broke.
This vital equipment will enhance the clinic's diagnostic capabilities and help to ensure quality healthcare for the community.
---
Learn more about International Medical Corps
Follow International Medical Corps UK on Facebook, Twitter and Instagram.
Are you a journalist looking for information?
International Medical Corps is a global first responder that delivers emergency medical and related services to those affected by conflict, disaster and disease, no matter where they are, no matter the conditions. We also train people in their communities, providing them with the skills they need to recover, chart their own path to self-reliance and become effective first responders themselves. Established in 1984 by volunteer doctors and nurses, we are a nonprofit with no religious or political affiliation, and now have more than 8,000 staff members around the world, 96% of whom are locally hired. Since our founding, we have operated in more than 80 countries, and have provided more than $4.2 billion in emergency relief and training to communities worldwide.
Our staff includes experts in emergency medicine, infectious disease, nutrition, mental health, maternal and infant health, gender-based violence prevention and treatment, training, and water, sanitation and hygiene, all within the humanitarian context.
To arrange an interview on or off the record, contact our Media Relations team at media@internationalmedicalcorps.org.