Zaid was only a young boy when air strikes and artillery fire began to plague his hometown in Syria.
Originally from Daraa, the city where the war once began, Zaid, his siblings and their mother were left with no choice but to flee the country.
Although they eventually found safe haven in Ajloun, Jordan, the family had left home and hope behind, including Zaid's father.
In humanitarian crises such as the one in Syria, children are often hit the hardest. The trauma of war and disruption leaves both physical and mental scars: Just because a child is brought to safety, does not mean that all damage has been resolved.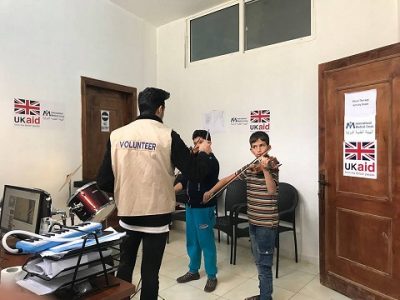 Zaid started a new school in Jordan – but in order to support his family he also took up a job in construction. Working four hours a day earned him a mere three Jordanian Dinar, equivalent to three pounds. Often leaving Zaid exhausted, work began to compromise his academic performance. Nevertheless, Zaid felt pressured to carry on supporting his family, a great burden for a 17-year-old.
"Even though I get very tired from working, I have to keep working. It is my responsibility to provide for my family."
While child labour is often associated with sweatshops and clothing manufacturing, refugee children may be forced to work in a wide variety of ways to support themselves and their families. According to the International Labour Organization and the World Bank, 168 million children between the ages of five and seventeen are in some way engaged in child labour.
In Jordan, International Medical Corps child protection unit addresses this by identifying and helping refugee children susceptible to child labour. In May this year, a member of our child protection team met Zaid and his family through an outreach program in Jerash.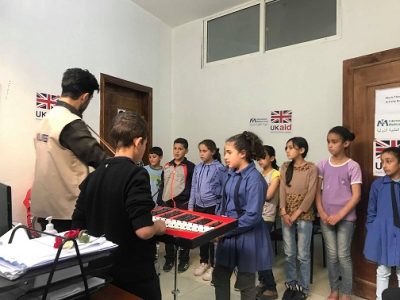 Having identified Zaid as being at risk, International Medical Corps referred him and his family to a partner organisation for a monthly cash assistance program. In addition to this, the team also organized information sessions about children's rights, especially regarding the right to education.
With the help from UK Aid, Zaid's family could also receive a Social Protection Package. The program provides vulnerable families with cash assistance for 3 months and aims to ensure the safety and protection of children by preventing violence, abuse, exploitation and neglect.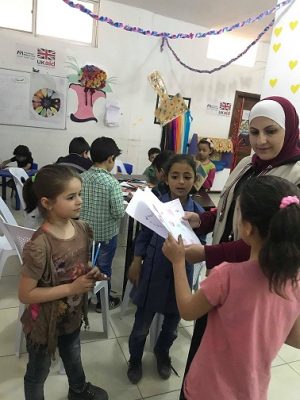 Because of the program, Zaid was able to stop working and devote his time to school. Zaid has big plans: He aims to apply for a scholarship and fulfil his dream of becoming an engineer. His mother was also able to start a small project at home that enabled her to help provide for her family and keep her children safe.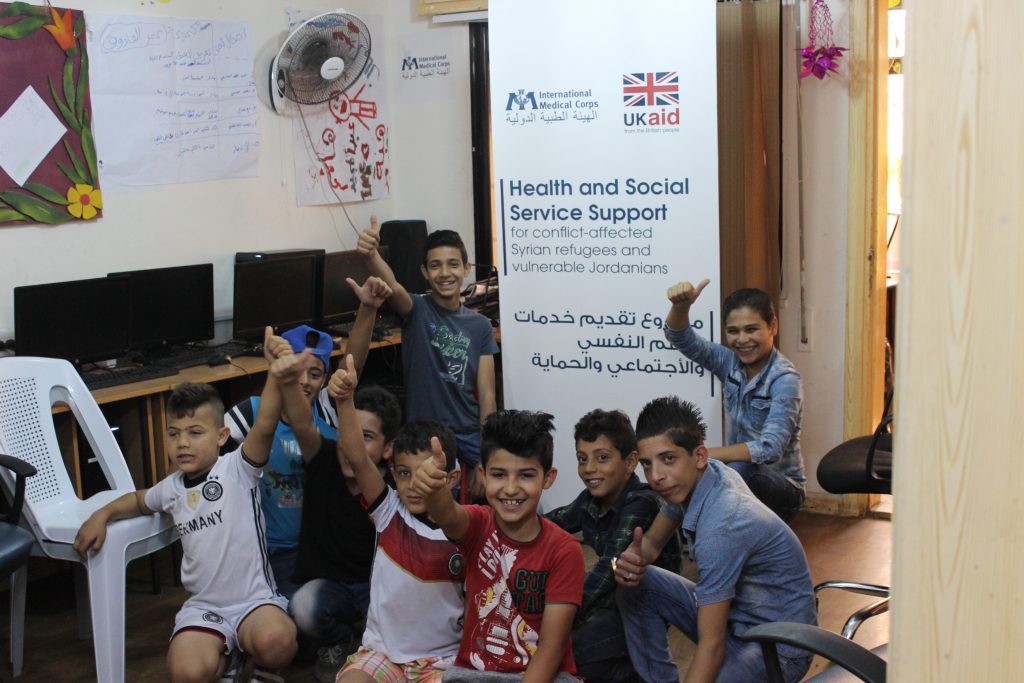 Although Zaid's wellbeing and family-life improved, the fighting in Daraa continues, displacing thousands. The effect this has on children cannot be underestimated.
Already vulnerable community members, these children need support well beyond physical safety. As such, International Medical Corps emphasizes psychosocial support, youth empowerment and protection in its work.