Prioritising Staff Well-Being
Providing humanitarian assistance in disaster and crisis situations can take a toll on the physical and mental health of frontline first responders. Because many of our staff are local to the communities they serve, they often can be directly affected by a crisis at the same time they're working to provide lifesaving support to people in need.
In the staff wellness room in Kyiv, Ukraine, people can relieve stress with activities and make connections with colleagues.
Recognizing the importance of staff care, we recently launched two new programs focused on improving the well-being of our staff in Ukraine and Ethiopia. Learn more about these programmes and our commitment to staff well-being.
Highlighting Women Making History
March was Women's History Month, so we took time to acknowledge the incredible contributions of women in our organisation who are playing their part in history every day by providing critical medical care and support to communities around the world that are experiencing crises.
From doctors and nurses to community health workers and programme managers, these women are on the front lines of humanitarian response, often working in challenging and dangerous environments. We are proud to have such strong and dedicated women on our team—and we are grateful for their service to humanity.
Reflecting on 12 Years of Conflict in Syria
As we mark the anniversary of the Syrian conflict, our hearts are heavy with the knowledge of the immense suffering that has taken place over the past dozen years. From the earliest days of the uprising to the violence and displacement that continues today, this conflict has left an indelible mark on the Syrian people and the whole world.
We have been on the front lines of the response to this crisis since the beginning, and have seen first hand the toll that this conflict has taken on families and communities—as well as the incredible resilience and courage of those who continue to endure.
Bringing Joy and Happiness: Celebrating International Day of Happiness
On International Day of Happiness, we celebrated the power of joy and kindness to transform lives.
Whether we are providing medical care and support to refugees and displaced people, helping communities prepare for and respond to disasters, or promoting access to clean water and sanitation, our goal is to alleviate suffering and bring hope to those in need. We are committed to creating a brighter and more hopeful future for all.
Bringing Maternal Healthcare to Pregnant Women in Somalia
Meet Dr. Omar Jama, a passionate and dedicated doctor who has spent his career providing lifesaving medical care to people in some of the world's most challenging and complex environments. From war zones to refugee camps, Dr. Jama has worked tirelessly to deliver healthcare to those who need it most.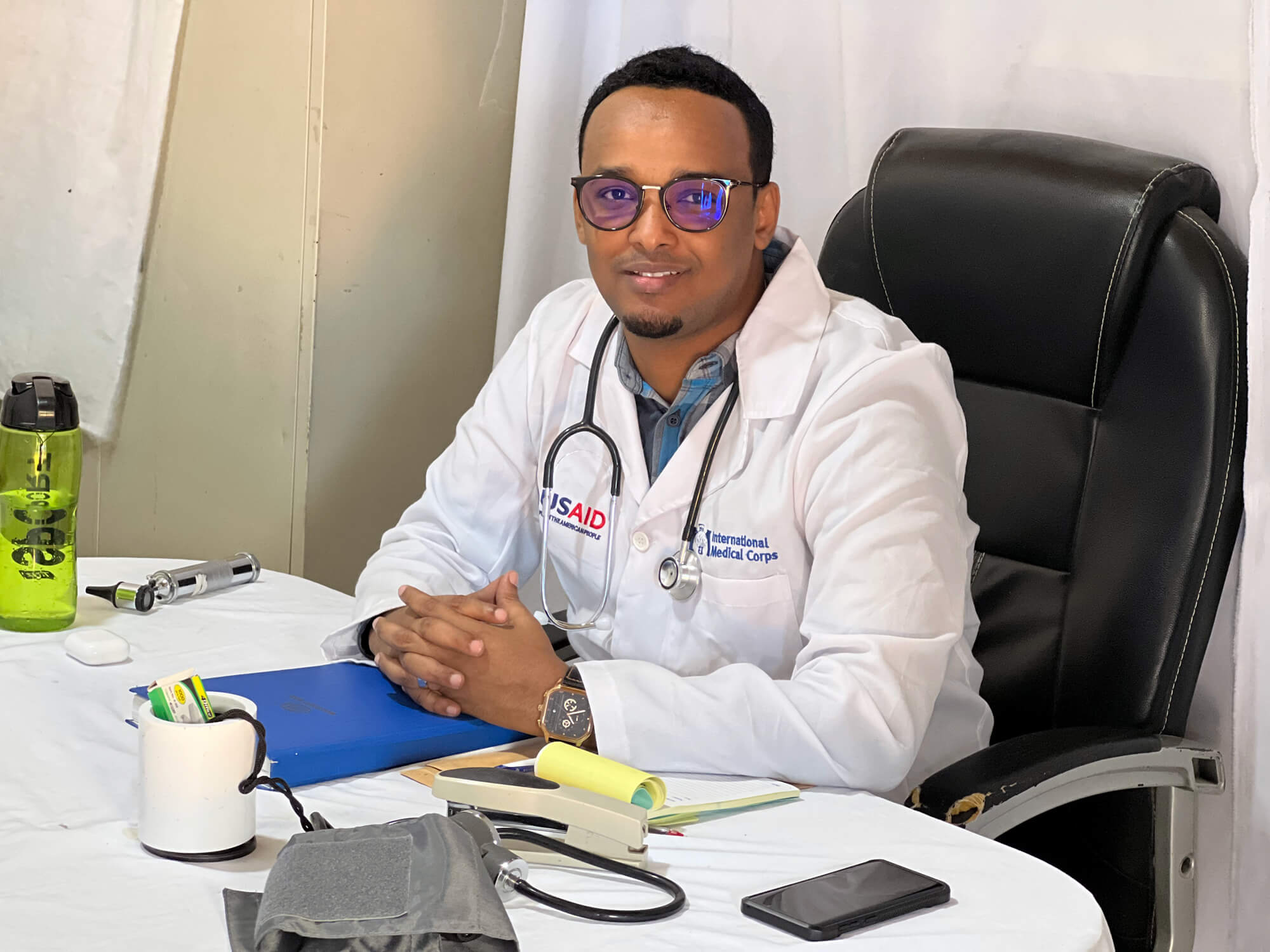 Read more about Dr. Omar Jama's incredible journey and the impact he has made on the lives of countless people around the world.
Supporting Health in Yemen in the Wake of Conflict
As the world marks another year since the start of the conflict in Yemen, we think of the millions of people in Yemen who continue to suffer from the compounded effects of armed violence, ongoing economic crisis and disrupted public services. Since 2015, we have provided lifesaving health services, nutrition support, and clean water and sanitation to millions of people in Yemen.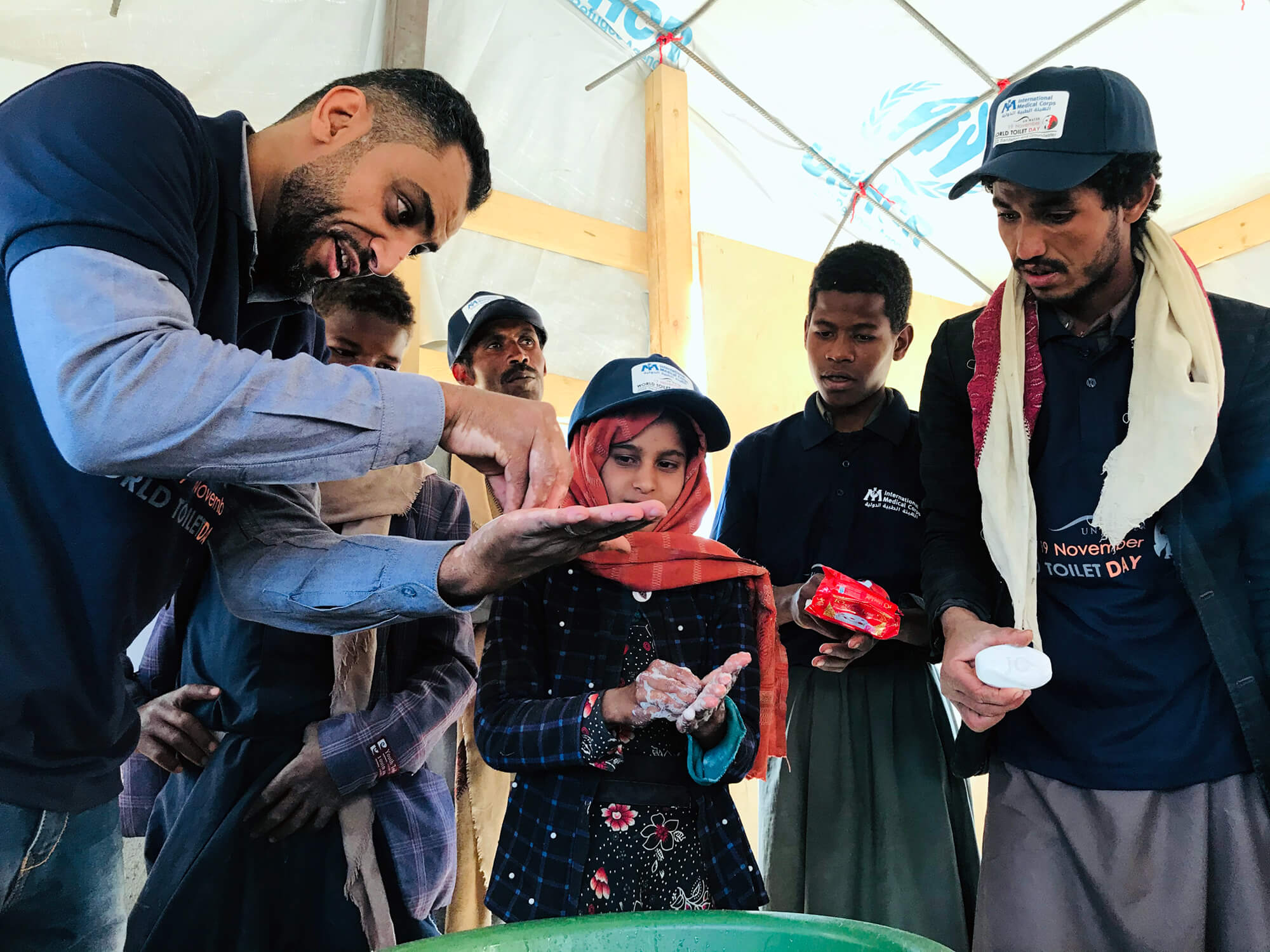 Despite the ongoing conflict, our teams continue to work tirelessly to ensure that the most vulnerable communities have access to medical care and supplies, clean water and sanitation facilities, knowledge of simple but lifesaving practices such as handwashing, and other essentials for good health — because everyone has a right to lifesaving healthcare, no matter their circumstances.
Learn more about International Medical Corps
Follow International Medical Corps on Facebook, Twitter, Instagram, LinkedIn, YouTube and TikTok
Are you a journalist looking for information?
International Medical Corps is a global first responder that delivers emergency medical and related services to those affected by conflict, disaster and disease, no matter where they are, no matter the conditions. We also train people in their communities, providing them with the skills they need to recover, chart their own path to self-reliance and become effective first responders themselves. Established in 1984 by volunteer doctors and nurses, we are a nonprofit with no religious or political affiliation, and now have more than 8,000 staff members around the world, 96% of whom are locally hired. Since our founding, we have operated in more than 80 countries, and have provided more than $4.2 billion in emergency relief and training to communities worldwide.
Our staff includes experts in emergency medicine, infectious disease, nutrition, mental health, maternal and infant health, gender-based violence prevention and treatment, training, and water, sanitation and hygiene, all within the humanitarian context.
To arrange an interview on or off the record, contact our Media Relations team at media@internationalmedicalcorps.org.