This is the story of Shambu Gurung, a 30-year-old Community Psychosocial Worker (CPSW) employed by a local partner organization helping International Medical Corps implement its Mental Health and Psychosocial Support (MHPSS) programs in Nepal's Dhading District following the series of major earthquakes that struck Nepal in the spring of 2015, claiming thousands of lives. Shambu and his family live in Mulpani Village, an area that suffered some of the worst damage from temblors that shook the region on April 25 and May 12, 2015.
Shambu's wife, son, and nephew all died in the disaster, leaving Shambu, his 72-year-old father, and 55-year-old mother emotionally disturbed. In addition to this, 19 others in his community also perished and more than 200 community were directly affected by the earthquake.
Shambu left Mulpani by bus for Kathmandu early in the morning of April 25th 2015 to take part in a training when he felt the shaking begin. He described how people in the bus started screaming and crying as the vehicle ground to a halt. A few hours later, he got a message from a friend at home that something was very wrong at his house and in other parts of his home village.
The destruction slowed his efforts to get home and when he finally reached the village, he saw people crying and working to rescue the injured. Most of the houses had collapsed. Many residents who had lost both loved ones and their homes were in a state of shock. Shambu worked with other residents, searching the rubble of his own home when they found the bodies of his wife, son, and nephew—all of them gathered near the TV.
The next day, Shambu and his neighbors carried out traditional funeral rituals, but the destruction prevented them from conducting many cultural activities associated with the loss of loved ones. These were only done months later.
On the third day following the disaster, humanitarian relief groups began arriving in the village and as one of the best-liked, best educated residents in the village, Shambu was named to head an emergency community kitchen that was set up in the wake of the disaster. He quickly took on additional responsibilities that kept him busy, taking his mind off the enormity of his personal loss. Those responsibilities included working as a community psychosocial worker for a Nepalese NGO called Integrated Community Development Campaign (ICDC), an implementing partner for International Medical Corps' MHPSS program to support earthquake survivors. However, Shambu and other families in the village still struggle with psychological difficulties as they work to recover from the disaster.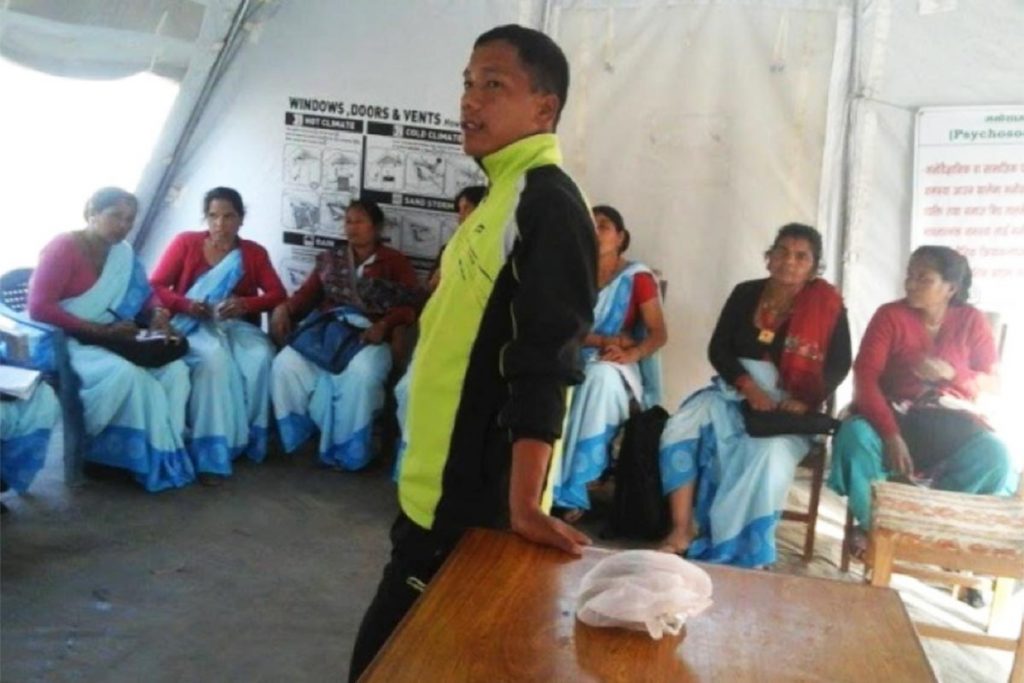 More than a year later, he continues to experience overwhelming feelings of loneliness and sadness and has flashbacks of conversations with his wife and moments when he is shaking hands with his son. He frequently suffers from nightmares where his wife and son are in trouble—a sign, according to local Gurung culture—that the ritual activities surrounding their death were not adequately performed. While Shambu often goes to a nearby river after such episodes to offer water to the spirits of the departed, he relies most of all on his formal training and experience as a community psychosocial worker to get through the hard times.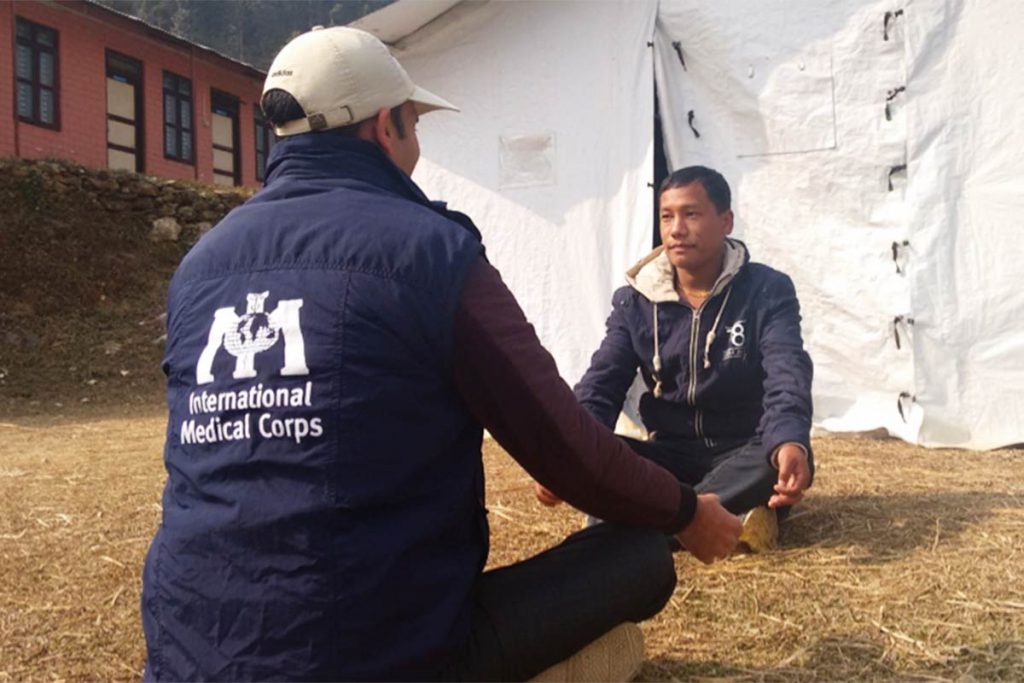 Many of the lessons learned during that time bring him peace and calm today. Recently, he received five days of psychosocial training that were organized by ICDC with the support of International Medical Corps. While he found some of the training emotionally difficult because it touched his own personal tragedy, he received individual counseling support from an International Medical Corps team member that helped him. It also made him realize the value of psychosocial support for survivors, and with it, the contribution he himself is making to the community's recovery. Community people still have difficulties returning to their normal lives and Shambu said he plans to share his coping experiences with others so that they can see him as a role model.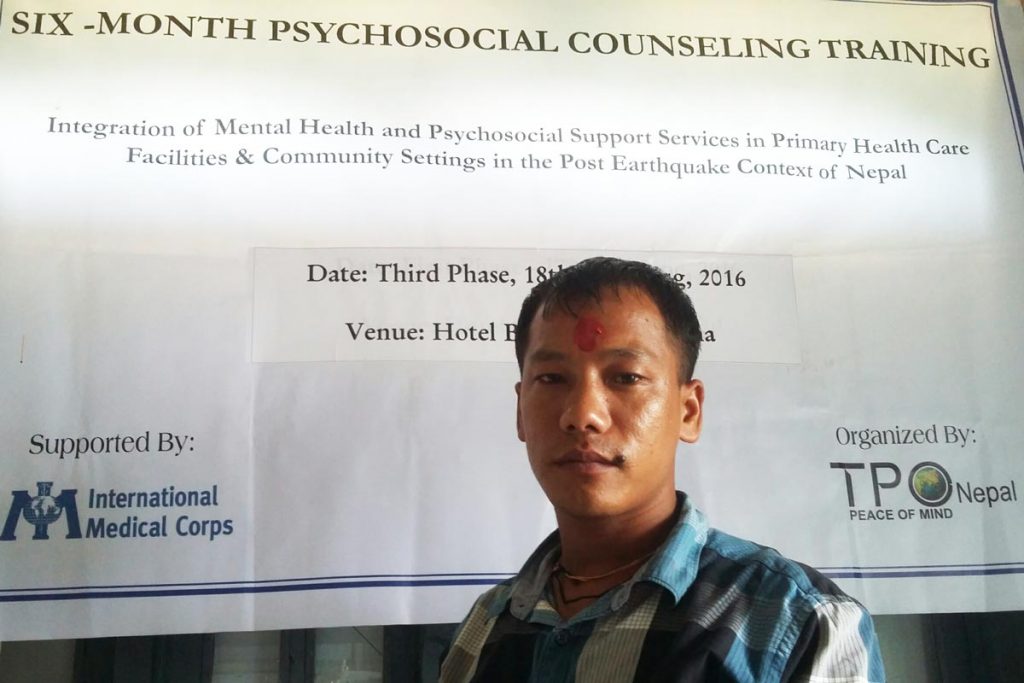 Through his work, Shambu has developed new hope in his life and the lives of others. He is now attending a six-month-long psychosocial counselor training course organized by International Medical Corps and another local implementing partner, Transcultural Psychosocial Organization (TPO) Nepal.