"I didn't know how to help," Douma said. "My friend died."
Mosul—Iraq's second-largest city—has been at the forefront of the fight against the Islamic State, also known as ISIL (the Islamic State of Iraq and the Levant, or "Daesh" in Arabic). During neighborhood-by-neighborhood battles by Iraqi Security Forces to regain control of the city after ISIL captured it in June 2014, civilians have been inevitably caught in the crossfire.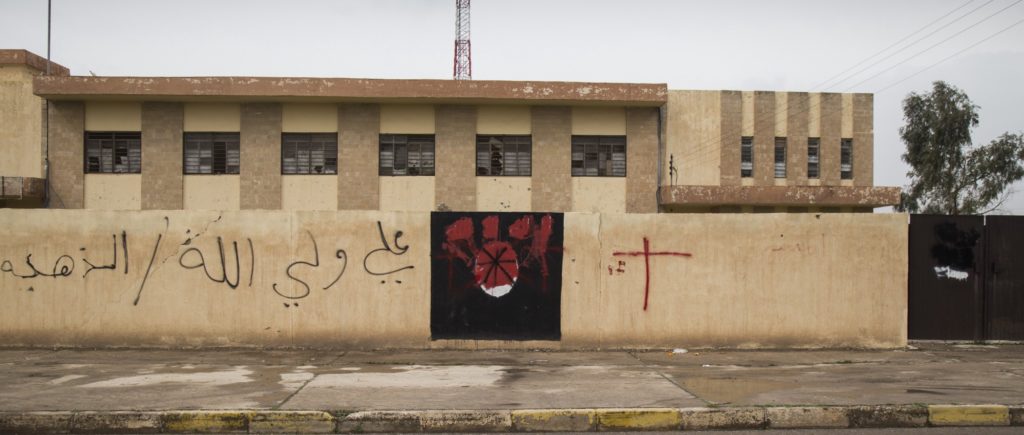 The dangers families are facing are evident in the number of casualties: more than 6,000 civilians have been referred to hospitals for conflict injuries since the offensive began on the 17th of October 2016. As high as this figure is, it does not account for all those people who, like Douma's friend, were injured and not able to receive medical care before it was too late.
To increase the number of trained first responders inside Mosul, International Medical Corps, with funding from the EU's humanitarian budget, recruited 120 residents from across the city and provided them the skills and tools they needed to be effective First Responders at the scene of an emergency.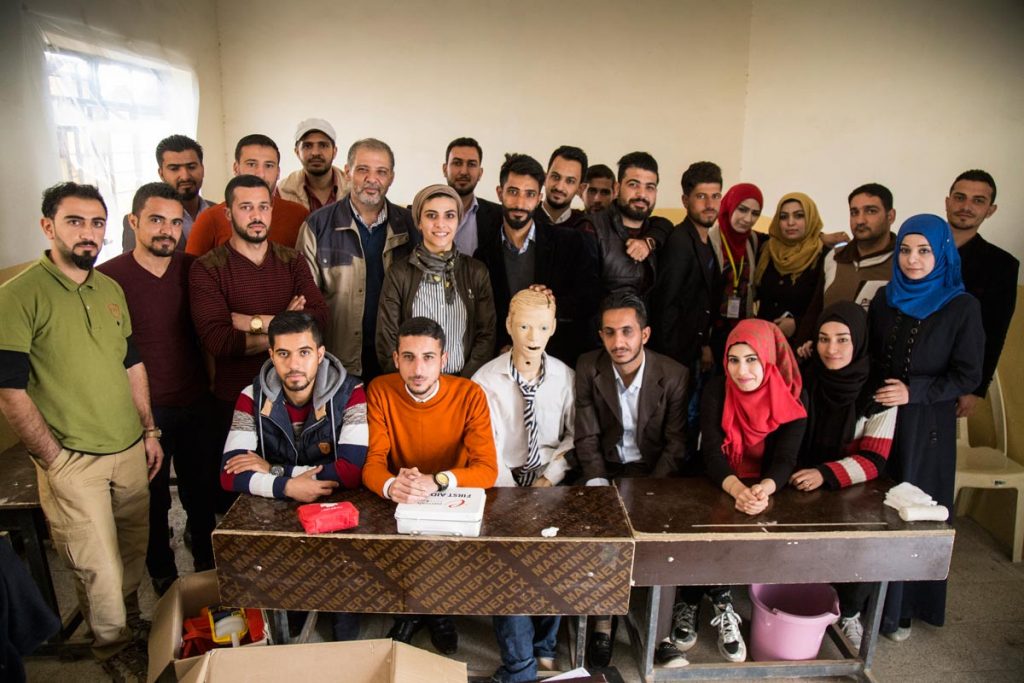 "With trauma injuries, there is a very short window—known as the "golden hour"—in which a patient needs medical attention in order to survive," said Dr. Teferie Ayalow, International Medical Corps' medical director in Iraq. "While there are trauma stabilization points set up in and around Mosul, we wanted also to embed first-aid skills within Mosul's neighborhoods so that residents have access to more trained first responders, especially if other options are not available because of intense fighting or other reasons."
The training took place in a primary school in Bartella that was taken over by ISIL when they seized the area in 2014. Though Bartella is now quiet, the signs of ISIL's grip on the city and the subsequent clashes are everywhere—the buildings pock-marked, burned and looted, the streets still strewn with concrete rubble. The black-and-white ISIL logo that covered the fence outside the former school has since been defiantly covered with red spray paint. The upstairs windows are shattered and the walls pockmarked with the scars of small-arms fire.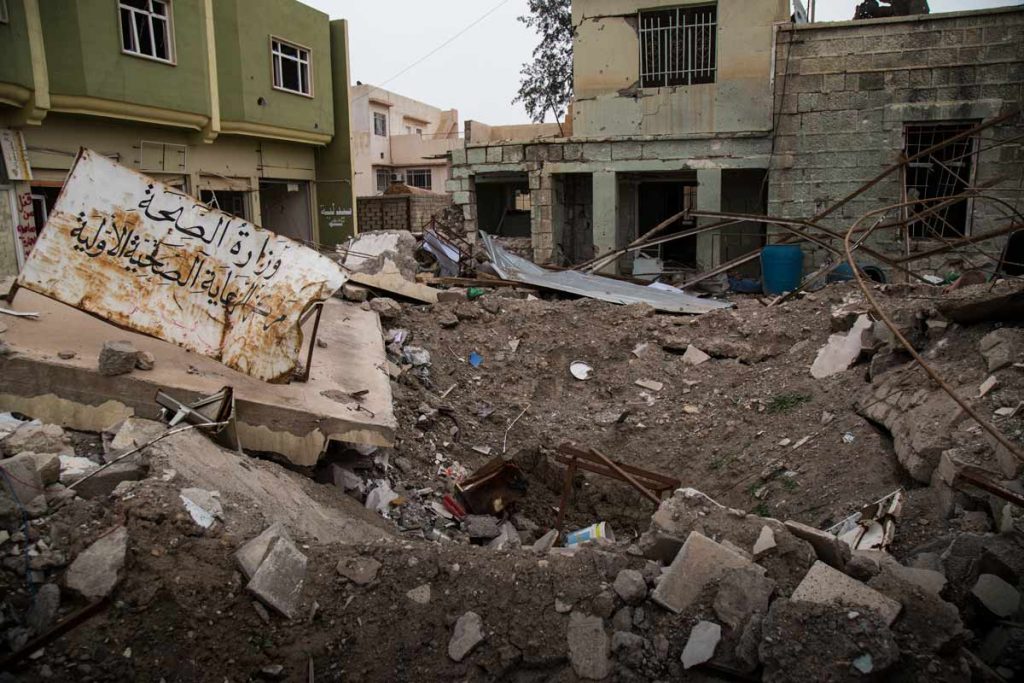 The 120 first responders are mostly young people, ages 20 to 25, whose university education was halted under ISIL rule and who were a part of a volunteer network in Mosul. For many of the volunteers, it was their first time back in a classroom since ISIL took hold of the city. For all of them, it was a chance to develop skills that could make the difference between life and death for people living in a city where war and terrorism are tragically an everyday reality.
Douma, 24, is among them. "I heard about the opportunity through a local organization I was already volunteering with," she said. "It seemed like an opportunity to learn and help people in Mosul."
After a week of first-aid training, 20 of the volunteers were selected to be team leaders who then attended another five days of more-advanced trauma care courses. They learned how to handle heavy bleeding from shrapnel and puncture wounds, and what to do when a person has stopped breathing. They then practiced these skills together on dummies, while instructors looked on.
"This training is important because war is constant here now," said Mustafa Faris Abdullah, 23, who is one of the team leaders. "During this course, we've learned how to help people injured in Daesh attacks or from other dangers."
In addition to the training, the team leaders each receive a kit full of medical supplies and an emergency phone to call other team members to the scene if and when emergencies strike. Together, the teams cover neighborhoods across eastern Mosul, giving residents another lifeline as war rages on just a few miles west of the river, injuring hundreds of people each day.
"I feel very happy to be here today with International Medical Corps," said Mustafa. "There are no clinics and no hospitals here, and lots of injured people, so I am grateful to learn how to help the wounded. Not a lot of people know how to do that."