International Medical Corps became the first humanitarian relief organization in months to deliver desperately needed medical care to beneficiaries in areas of Taizz City that had long been considered inaccessible amid intense fighting for control of Yemen's third largest city.
"Today our team is back in Taizz—a huge achievement given the challenges that humanitarian partners have had getting into the city," said International Medical Corps Country Director for Yemen, Giorgio Trombatore.
Our mobile medical teams entered Salh District in the eastern part of the city on December 15th and were able to deliver medical care and nutritional services to 545 local residents, including 181 children. More than 100 children were screened for acute malnutrition. Of these a total of 17 were diagnosed as severely or moderately malnourished.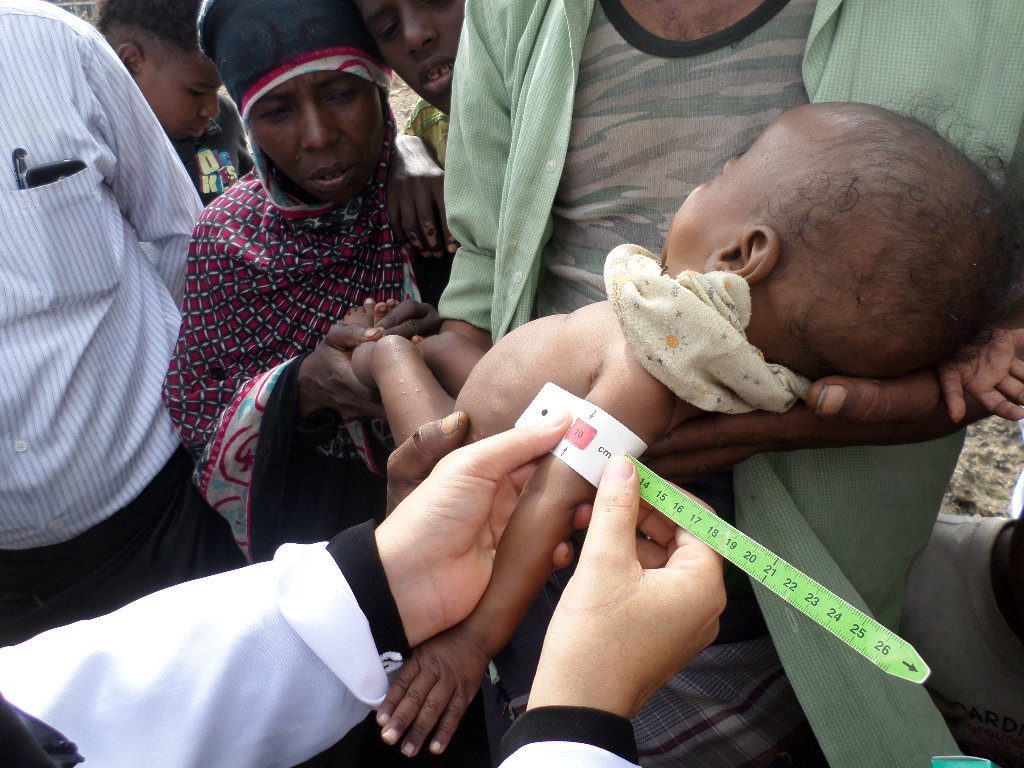 Taizz City has been at the frontlines of fighting for several months, and up to 200,000 people have been besieged in the city without access to health care. Roads in and out of Taizz have been either closed or extremely dangerous to travel. Aid deliveries have been unable to pass through checkpoints for several weeks.
Our teams noted that health services in the city had been especially hard hit, with neither hospitals nor pharmacies functioning—in part due to a lack of supplies. Medicines—antibiotics, analgesics, and anti-parasitic medication—and safe drinking water are in short supply. Other essential services in Salh District were also not operating, nor were markets or gas stations. Many residents have fled their homes to escape the ongoing fighting and are seeking temporary shelter in safer areas.
Although warring parties on both sides agreed to a seven-day cease fire beginning December 15th as United Nations-sponsored peace talks began in Switzerland, fighting has continued beyond that period. Our mobile medical teams reported hearing fighting in areas adjacent to Salh as they tended to patients.
The mobile teams returned to Salh on Wednesday December 16th, and again on December 17th, providing health care to internally displaced persons who have sought shelter in schools and other buildings. International Medical Corps plans to continue providing assistance in Taizz City as long as mobile teams are able to negotiate access to conflict-affected areas and people in need.