Last year, I visited Azraq Refugee Camp in Jordan as part of a project that aimed to highlight maternal health, as well as the plight—and resilience—of refugee women. International Medical Corps runs the only fully equipped hospital inside Azraq Camp, where staff members deliver an average of 120 healthy babies each month.
During my week-long visit, I spent a lot of time at the maternity ward. It truly is a special place, one of anticipation and joy. The post-delivery room—full of mothers and their newborns—is so much more than a clinical hospital ward. It's a place full of warmth, where women come together to celebrate new arrivals, briefly shielded from the uncompromising realities that shape life as a refugee.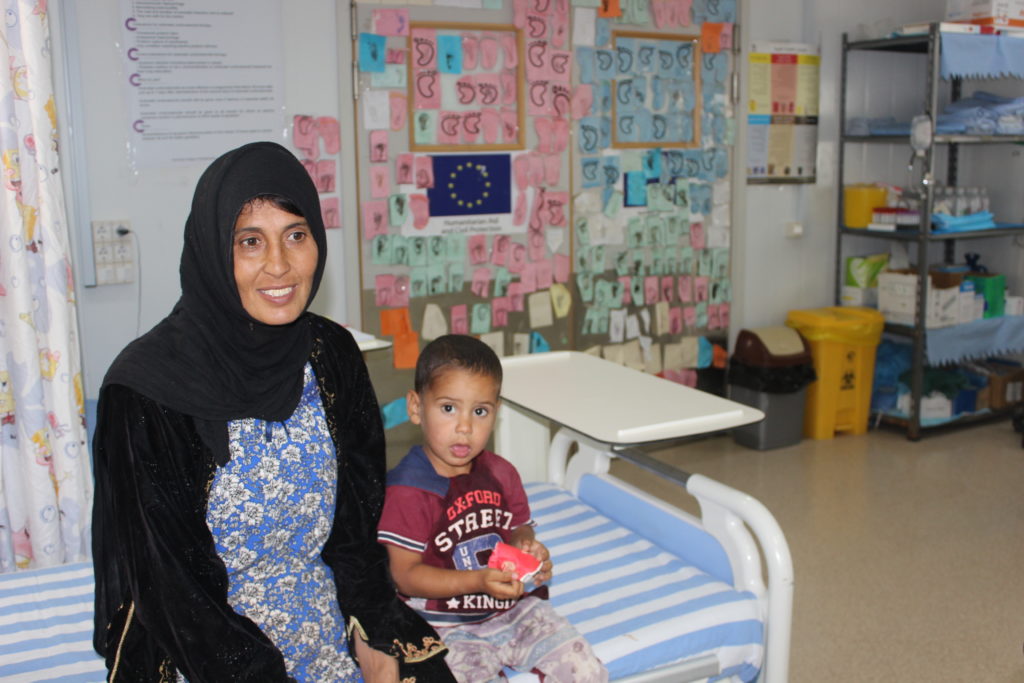 While there, I met 36-year-old Shamsa, from Raqqa in Syria. Her story reminded me about the hidden struggles relating to pregnancy and birth that are rarely discussed—and the courage it takes to share them.
Shamsa lived a good life in Raqqa before the war. Resting on the bank of the Euphrates River, the city lies in the northeastern part of the country, and used to be referred to the 'food basket of Syria' due to its fertile lands. Boasting a civilization dating back to antiquity, modern-day Raqqa was home to a booming cotton industry. It was home to some 300,000 people, making it the sixth-largest city in Syria. However, when Raqqa is mentioned today, it is likely to invoke nothing but images of war and destruction.
In 2014, Raqqa became the de-facto capital of the so-called Islamic State (ISIL) and the base of its brutal caliphate. The occupation lasted until October 2017, when Syrian forces retook the city following a four-month-long battle. A mere 7,000 civilians—trapped amid the intense fighting—were left in the area after ISIL was defeated. Some fled to Al Hol, a refugee camp located a few hours' drive away from Raqqa, while others sought safety abroad.
Before the war, Shamsa's family kept sheep and farmed Raqqa's fertile lands for a living. She was pregnant with her first child when ISIL took control of the city, forcing Shamsa and her family to flee. At the time, the mother-to-be was unaware that she would spend five months on the Syrian/Jordanian border before finally arriving at Azraq Refugee Camp, home to almost 36,000 Syrians. By then, she was already in her third trimester.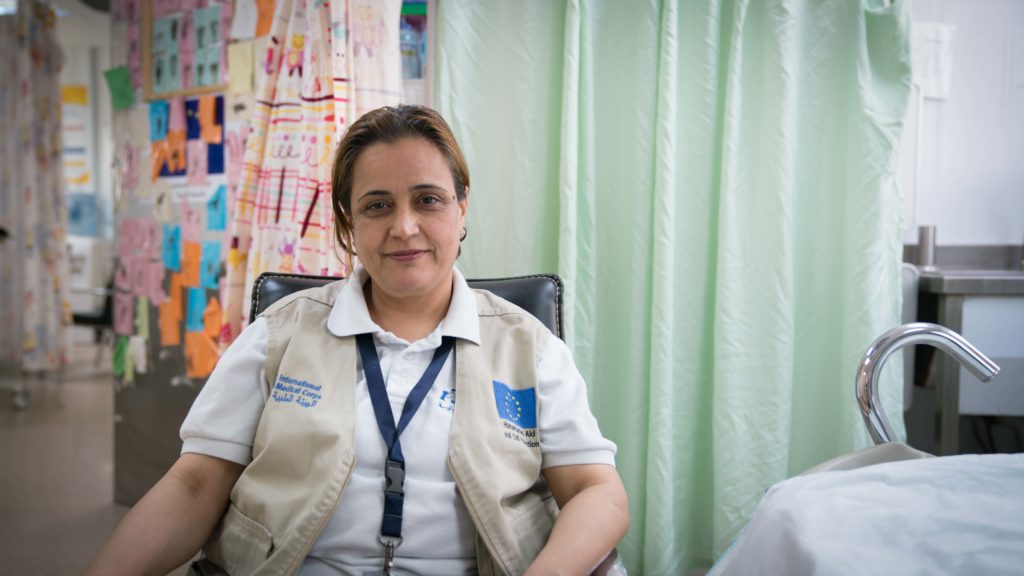 When I met Shamsa at the maternity ward last year, she wasn't there to deliver a baby brother or sister to her son, Sacher. Having just had a miscarriage, Shamsa was instead there for a consultation and emotional support, which she received from Basmah, the head midwife at the maternity ward.
When Shamsa shared her experience of loss and her dreams of having another child, I was reminded of a different side of maternal health: the tougher experiences that aren't necessarily discussed openly, such as going through a miscarriage, and the toll that this experience takes on a woman, physically and emotionally.
This year, International Medical Corps will have delivered 5,000 healthy babies at our hospital inside the camp—blissful stories of new beginnings amid a life upended. But it's important to keep in mind that the hospital is home to equally important milestones, albeit less obvious: sometimes three people from different places—a foreign aid worker, a Jordanian midwife and a Syrian refugee—come together as women to support one another.
International Medical Corps can support women like Shamsa thanks to generous funding from donors such as the European Civil Protection and Humanitarian Aid Operations (ECHO).