"We all had skin disease," remembers Annah Dumane. "We didn't know how to manage our waste. Our children suffered from scabies and people would sleep without washing."
The people of the San community, from Mtshina village in Tsholotsho district were traditionally hunter-gatherers. Recently, they have settled around the Plumtree area of Matabeleland, Zimbabwe. As relatively new arrivals in the region, community members try to earn a living through casual labor in neighboring villages, but they often remain marginalized.
Children from the village would frequently suffer from illnesses, including diarrhea, skin infections and bilharzia, which would make them urinate blood. Few in the village understood that these conditions were related to poor water, sanitation and hygiene practices.
Annah Dumane is 59 and lives with two of her children and three of her grandchildren. Her experience was typical of life in Mtshina, where her family would defecate in the bushes around their homes and often go straight back into the kitchen to prepare food and to eat. When there was a problem with the borehole where they collected their water, they would fetch their drinking water from a nearby stream, which was often contaminated.
In July 2014 International Medical Corps helped to establish the Siyazama Community Health Club in Mtshina village, with Grace Moyo, a 37-year-old mother of four, as its Community-Based Facilitator.
Grace attended a training session by International Medical Corps and our consortium partners CNFA, on improved health and hygiene practices, and on how to facilitate sessions within her community, to help spread these important messages.
"I was breastfeeding at the time of my training, but I would just bring the baby along to the lessons," She recalls, "It would cry sometimes but nobody seemed to mind and I really enjoyed the chance to learn."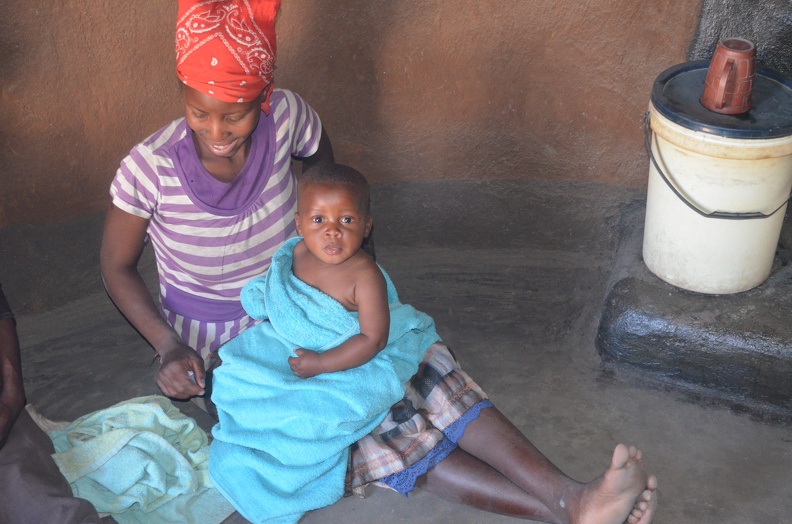 Following the lessons, Grace would return to her village and call the community to gather at a central point, where she would share everything she had learned. There are more than 20 messages in the program, are centered on the importance of hygiene, both personal and within the community. Topics include such advice as washing hands with soap after defecation and before preparing food; safe excreta-disposal options, such as basic "cat sanitation" (burying the feces afterwards with a hoe); and practical advice on how to construct a "tippy tap"—a device for handwashing.
The Siyazama Community Health Club now has 25 members: 13 men and 12 women. Grace adds, "The men in the village were not interested to begin with, but they were motivated to be part of the lessons, as they want to help construct the tippy taps and pot rack." In May 2015, members of the club "graduated," with every participant receiving a certificate to recognize their efforts. At the graduation ceremony, Annah Dumane was awarded the prize for the best homestead.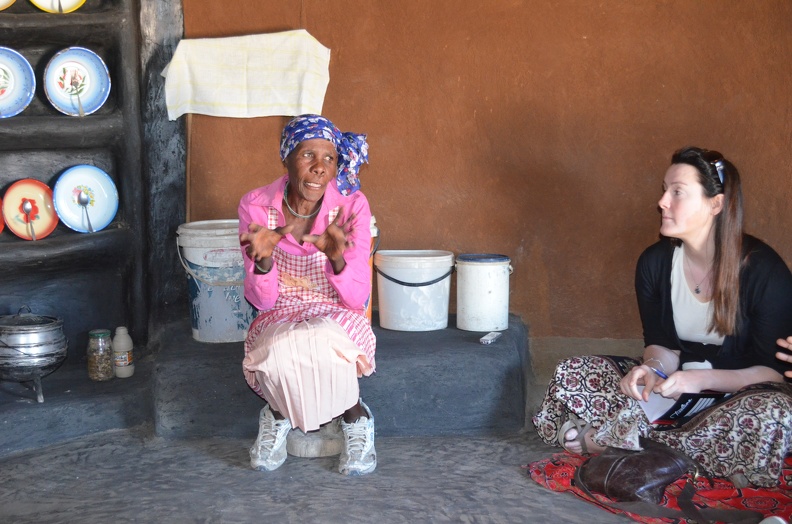 "I called my children who do not live at home," she says. "Finally I have something special here with me from the lessons I was attending." The clubs still meet every Wednesday afternoon for an hour and keep reminding each other of the practices they have been learning throughout the process.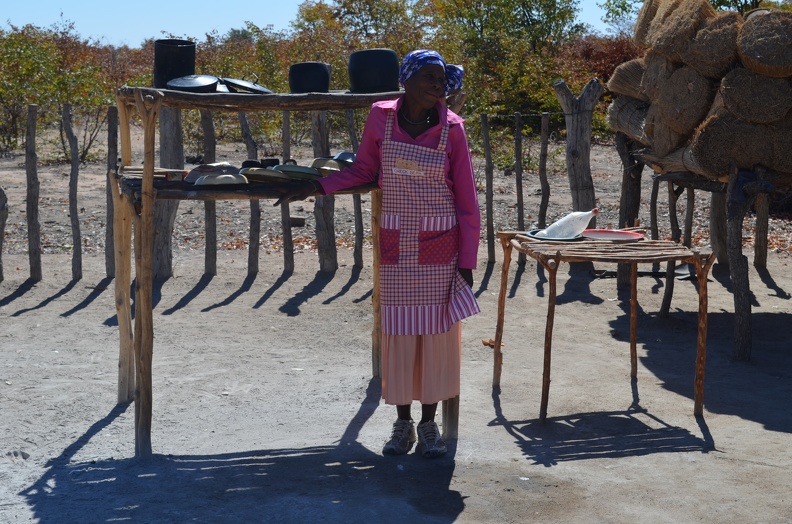 The club is now planning to construct toilets, and has discussed how they could gather money over the year to fund it. Ideas include developing a community nutrition garden, so they can sell some produce to help with the purchase of materials to build latrines.
"Nothing has been agreed yet," she says, "but the group is brainstorming ideas."