When war broke out in Yemen four years ago this month, the country was already the region's poorest, forced to import much of its food, medicine and fuel while struggling to deal with chronic malnutrition among its people.
The four years of war have driven most of Yemen's 30 million people deeper into despair, with two-thirds of the country's 333 administrative districts experiencing "pre-famine" conditions while the most recent Integrated Food Security Phase Classification (IPC) survey confirmed pockets of catastrophic hunger in the remaining third.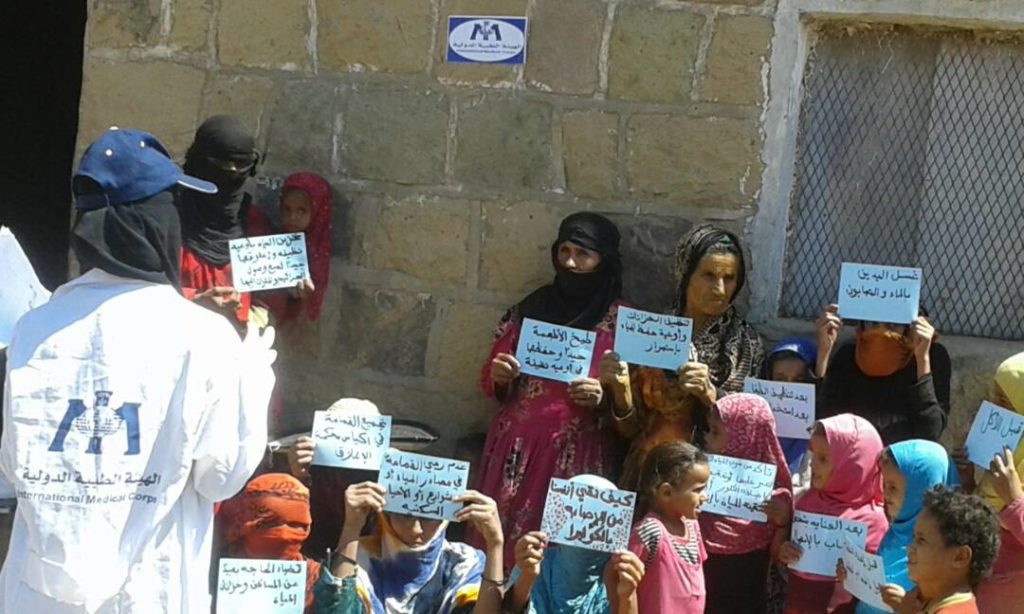 With no clear path to peace on the horizon, the violence and suffering continue into a fifth year, with health facilities reporting more than 70,000 civilian casualties directly caused by the war through October 2018. 80% of the population is in need of outside assistance for their survival, the economy has all but collapsed and public services—including more than half of the country's health facilities—have ceased to function. Those that do keep going survive largely on outside assistance.
In short, Yemen has become the world's worst humanitarian disaster. And, as so often happens in times of violence and crisis, children have borne the brunt of this human catastrophe.
"Children did not start the war in Yemen, but they are paying the highest price," United Nations Secretary-General Antonio Guterres warned in a speech in February, stating that 360,000 children under 5 were suffering from severe acute malnutrition. He also cited what he called a "credible report" that placed the number of children under 5 who have died of starvation since the war began at more than 80,000.
Other UN officials working in Yemen frequently draw on an equally heartbreaking statistic: every 10 minutes in Yemen, a child under 5 dies of entirely preventable causes.
"Yemen now risks losing its young generation to a vicious cycle of violence, displacement, poverty and illiteracy," declared the UN in a list of "key messages" about the country's plight that it released ahead of a high-level pledging event to raise funds for humanitarian relief efforts to help Yemenis in need.
Sadly, war, poverty and malnutrition are only part of Yemen's burden as it struggles to survive. In 2017, the country experienced the world's largest outbreak of cholera in recent memory, with more than 1 million suspected cases reported before it finally ebbed early in 2018. At the height of the 2017 outbreak, we operated about 100 treatment facilities in seven governorates, trained health workers and hundreds of community health volunteers on the treatment and prevention of the disease and provided key medical supplies to facilities we supported. Pockets of new cases are still being recorded, with Yemen's Department of Health and Population reporting 6,718 suspected cholera cases and eight related deaths during a recent week. Smaller but equally worrisome outbreaks of diphtheria and measles were also reported during the first half of 2018 as living conditions continued to deteriorate.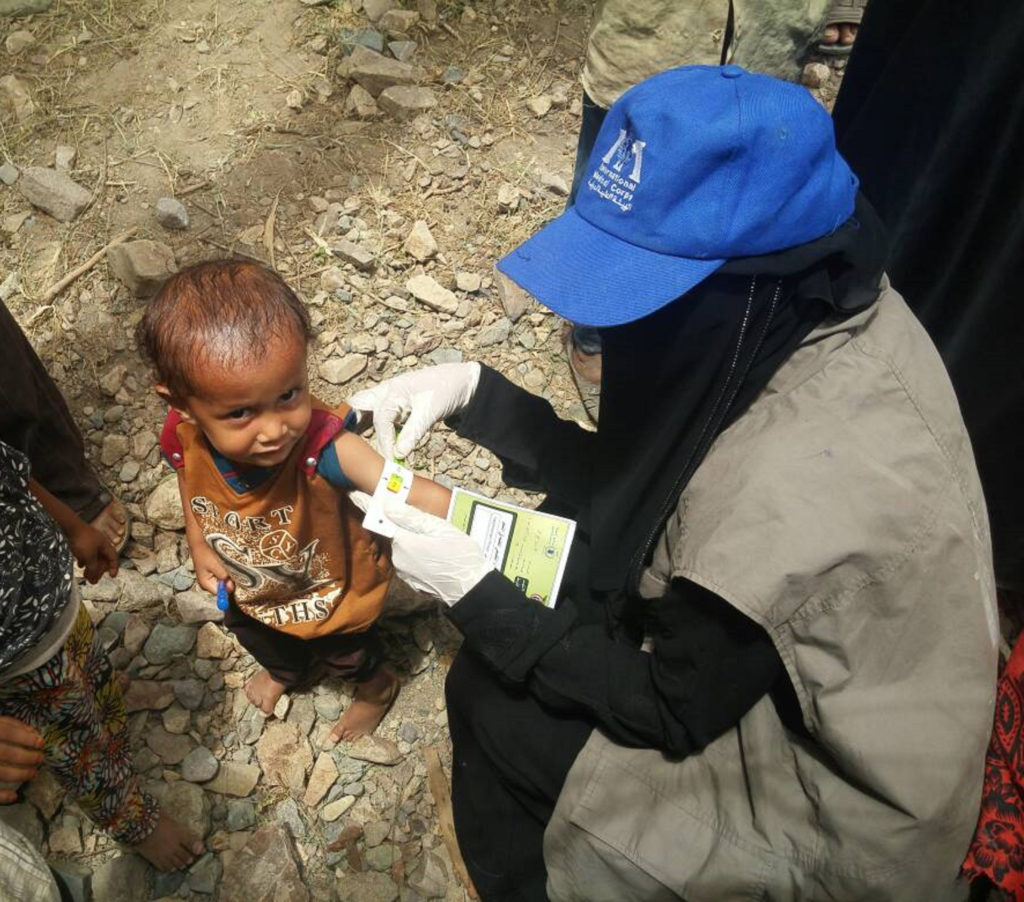 As all this unfolds, an even greater disaster lurks amid the suffering: famine.
With areas of the country—especially in the north, near Yemen's frontier with Saudi Arabia—hovering on the brink of that catastrophe, the US government-supported Famine Early Warning Systems Network (FEWSNET) has forecast that famine could occur in vulnerable areas in early 2019, under its worst-case scenario, which envisions continued war-related violence that blocks the import of desperately needed food and other humanitarian relief supplies for an extended period.
International Medical Corps is no stranger to hunger in Yemen. We first came to the country in 2012 to address the growing issue of malnutrition—but as other needs became apparent, we took on broader nutritional issues, including food security and livelihoods, and began providing primary healthcare and water, sanitation and hygiene (WASH) services.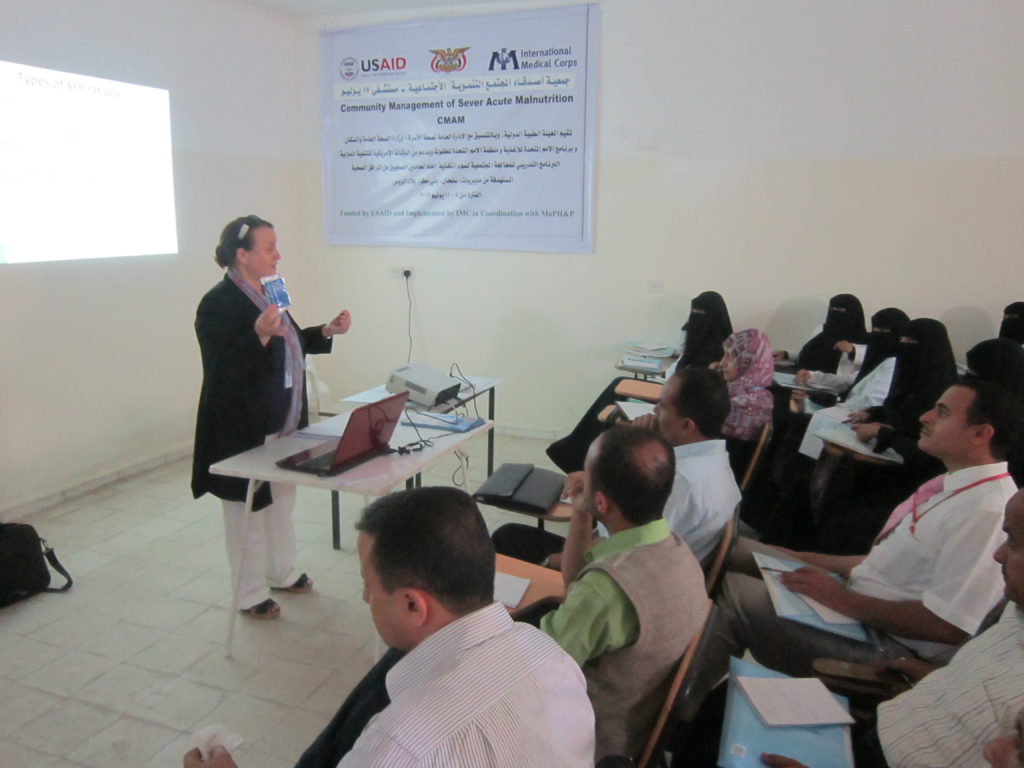 In 2018, we provided more than 333,000 healthcare consultations in Yemen—one-third of them for children under 5—and operated more than 60 sites for managing nutrition. At the onset of 2019, our teams based in the capital city of Sanaa, the southern port city of Aden and Ibb (located between the two) combined to support more than 75 primary healthcare centres and mobile medical units, five nutrition stabilization centers and four secondary care hospitals in seven of Yemen's 23 governorates. In many cases, our support is all that enables critical healthcare services to continue. in a nation where the care system is largely broken.
To counter the growing negative impact of the war and infectious diseases on children, our teams engage in the integrated management of childhood illness, immunization, reproductive healthcare and WASH services. In 2019, we are increasing our humanitarian response in an attempt to keep pace with needs that are growing at an alarming pace: we are adding mental health and psychosocial support programs as a new component to our response and training national staff to assume greater responsibility as demands grow.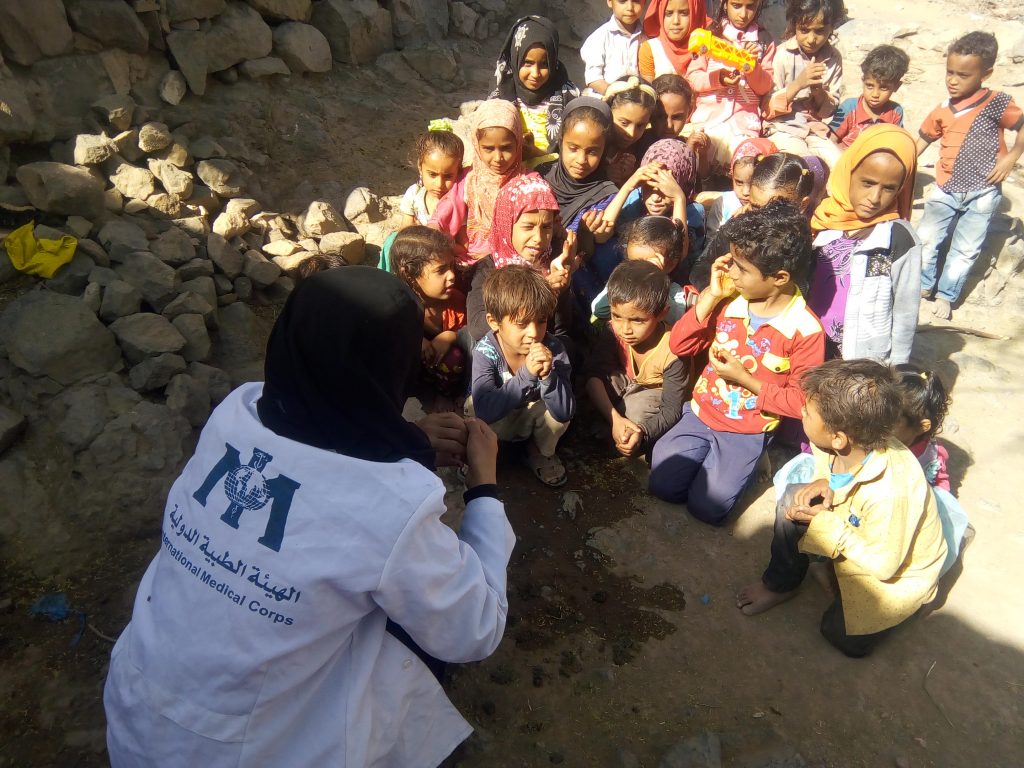 Our continuing efforts to fight malnutrition include staffing and supplying five nutrition stabilization centers with essential medical treatments, as well as nutritional commodities needed to operate outpatient therapeutic programs. On average, International Medical Corps provides health and nutrition education to 15,000 people per month. In 2018 we also launched an innovative program to replace the livestock lost either directly or indirectly to the war, vaccinating animals to keep them safer. The program focused on helping impoverished households with a recovering malnourished mother or children.
We also have distributed food vouchers, to enable families with malnourished children to meet their minimum food needs. Such steps by International Medical Corps and other humanitarian relief agencies, along with improved monitoring systems such as FEWSNET, which allow greater preparation and more timely interventions, have "played a crucial role" in what researchers have called a significant and abrupt decline of famines with major loss of life in recent decades.
Tragically, there are growing concerns that Yemen may soon become the latest exception to this trend.