It's a crisis reminiscent of our early days in Somalia, when at the height of a brutal civil war in the 1990s, International Medical Corps worked desperately to sound the alarm about an unfolding famine that would haunt the world—once it finally woke up. Today, as Yemen enters its fourth year of civil war, graphic photos of starving children have finally begun to draw the media attention they deserve, alerting the world to dire food shortages in the Middle East's poorest country.
International Medical Corps remains one of the few relief agencies on the frontlines, continuing its long battle against what is arguably today's worst humanitarian disaster.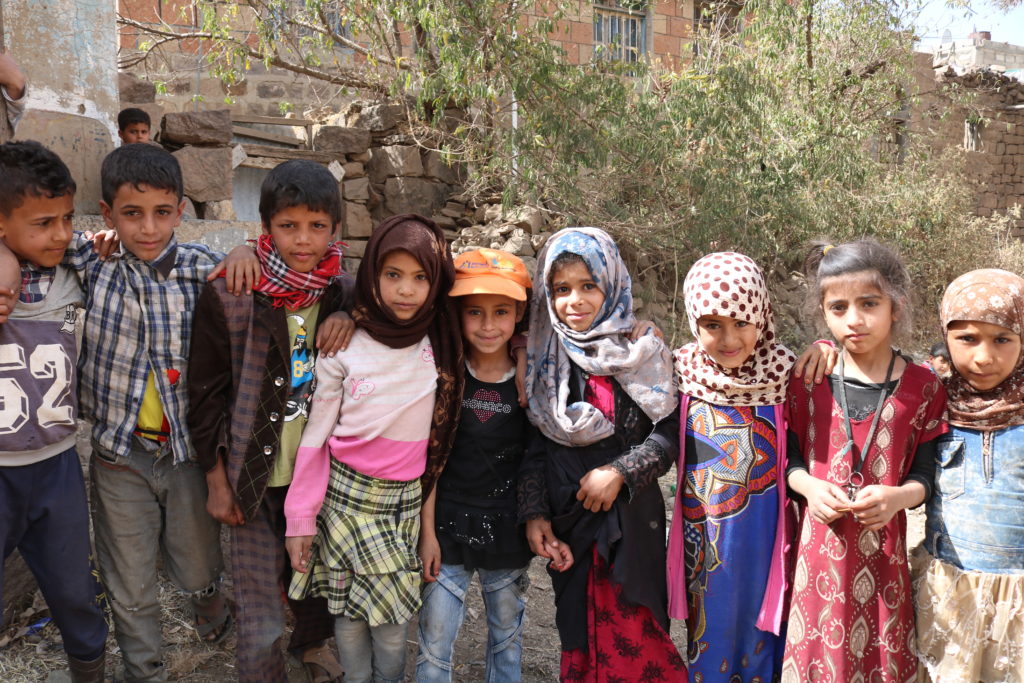 With more than two-thirds of the population in need of humanitarian assistance, the United Nations estimates that a child under 5 dies every 10 minutes of entirely preventable causes in Yemen. Some 3.3 million children and nursing or pregnant women are considered to be acutely malnourished. The health system has completely collapsed, as medical professionals have fled the violence and the government has stopped paying wages to public servants. According to Yaman Al Eryani, who works with International Medical Corps' team in Yemen, "The government was not able to provide even one tablet of medication."
To help fill massive gaps, International Medical Corps' 266 local staff members provide lifesaving care in 79 health facilities across the country, with an urgent focus on nutrition services. "Prior to our interventions, health facility usage was extremely low—and nonexistent in some cases—as most of the facilities were severely understaffed or virtually abandoned," says Yaman. "At least now we are providing a minimum package of health services to so many people who would otherwise have no care." Each International Medical Corps facility treats acute malnutrition and provides other services free of charge.
In 2018, we provided 330,469 consultations, 129,024 of which were for children under five. Of the more than 20,000 we treated for malnutrition, 86% were discharged as cured. We also treated 17,170 malnourished pregnant and breastfeeding women through therapeutic centers during the year.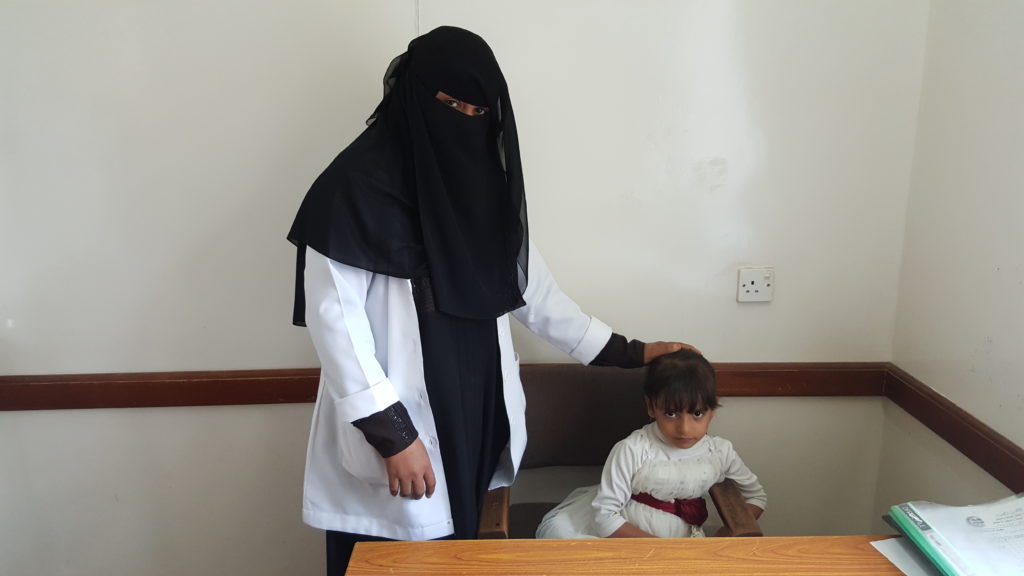 For Gameela, a Yemeni mother living in Sanhan district, things have changed "drastically" since International Medical Corps began working in her community. For each of her prior births, she could not afford to travel for regular neonatal checkups, and had to travel more than an hour to the nearest hospital to give birth. During her most recent pregnancy, after International Medical Corps had begun supporting the local hospital with trained staff and lifesaving medicine, Gameela was able to have monthly checkups and give birth to her child in the local hospital, where she and her son were looked after by our staff until going home safely.
International Medical Corps' ability to staff abandoned health facilities, reach underserved communities in crisis and expand critical services derives from our unique training model. We hire local staff, then work to ensure that they are equipped with the knowledge and skills required to deliver lifesaving care where it is most needed.
Training topics for staff include integrated management of childhood illnesses, infection prevention, reproductive health, water and sanitation, and much more. In addition, we train Community Health Volunteers (CHVs) to screen children for malnutrition in their homes, refer severe cases to our specialized nutrition services and deliver health messaging to caregivers. Our 943 trained CHVs reached 248,081 people with health education messages in 2018.
Malnutrition in Yemen would be far worse without International Medical Corps' presence. Awareness-raising at the community levels remains critical to combating this complex health crisis, which is caused not only by a lack of resources, but also by a lack of understanding. According to Yaman, many people do not understand how to provide proper nutrition, particularly for vulnerable children and pregnant and breastfeeding mothers. So while we work to deliver lifesaving care in well stocked and staffed health facilities, we educate caregivers on how to ensure proper nutrition at home.
Yaman says he knows that our interventions are working because the number of admissions for emergency care has dropped—meaning that our trained community health workers are reaching people with lifesaving information before their lives are at risk.
Throughout our 35-year history, International Medical Corps has been one of very few global humanitarian organizations to prioritize training and education—and this emphasis remains key to sustainability. For Yaman, the prospect of peace and stability in Yemen still feels far off, as the hunger crisis continues.
"But if and when things go back to 'normal,' in Yemen" he says, "We've provided enough training over the years that the knowledge and skills will still be here."