"Back in 2007, when I came to Nepal on a different humanitarian mission, my role was more managerial than my current work with International Medical Corps. Here, in addition to working for the emergency mobile medical unit, I get to work on implementing our programs. It is very fulfilling because I work with beneficiaries on the ground."
A resident of Digos City, Philippines, Ivy Caballes joined the International Medical Corps family during the Typhoon Haiyan response in the Philippines in 2013. When rapid response was needed once again in the aftermath of the April 25 earthquake in Nepal, she was eager to jump on board and bring her experiences from humanitarian missions in countries like Sudan and Laos. A nurse by training, she is currently stationed in Gorkha, the district of the epicentre. Her role as program health manager for the entire mission takes up a lot of her time and energy. But that never keeps her from breaking into song every so often—serenading her team with her melodic voice, keeping humanity at the heart of humanitarian work.
"I feel blessed because I have been a part of the transformation from the emergency phase of our mission to the rehabilitation phase in such a short time. Also, we have a really tight group here in Gorkha. I've learned a lot from my team, just as they have from me."
One afternoon in July stands out as an anecdotal summary of Ivy's work in Nepal. On that day, International Medical Corps flew Devi Gurung and her family in a helicopter back to their remote village at 13,000 feet. Months ago, the family had been evacuated to the urban center in Gorkha by our team in anticipation of a complicated childbirth. After months of developing a relationship with the family, Ivy had to say goodbye. Reflecting on that day, she admitted that it was a bittersweet moment.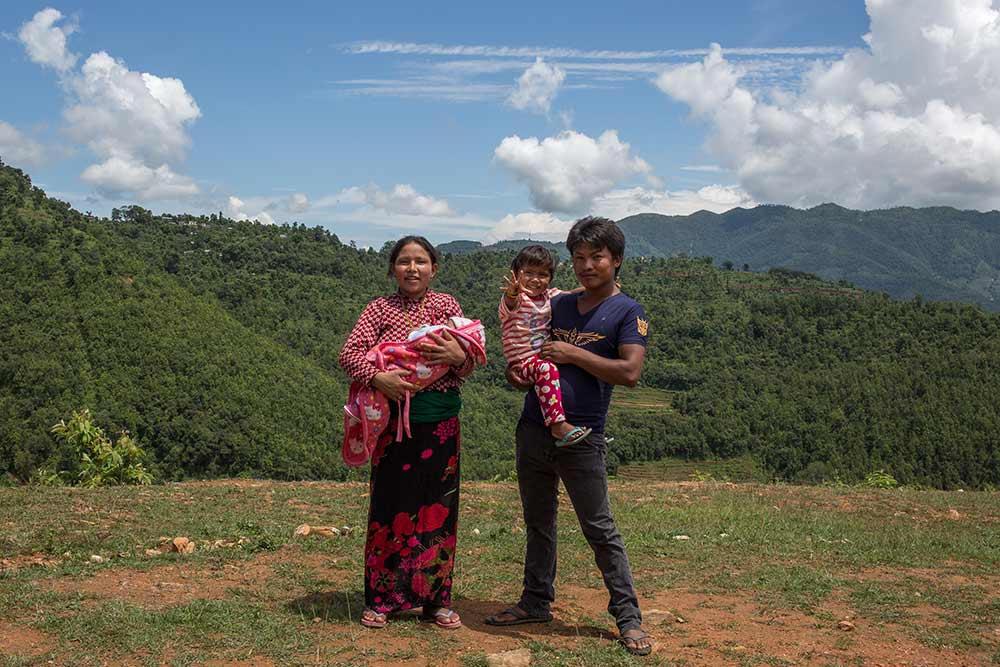 "Our support to them didn't end with bringing them to a place where they could access medical care. We formed a strong connection. It got to a point where their three-year-old daughter, Manita would jump on anyone wearing an International Medical Corps shirt."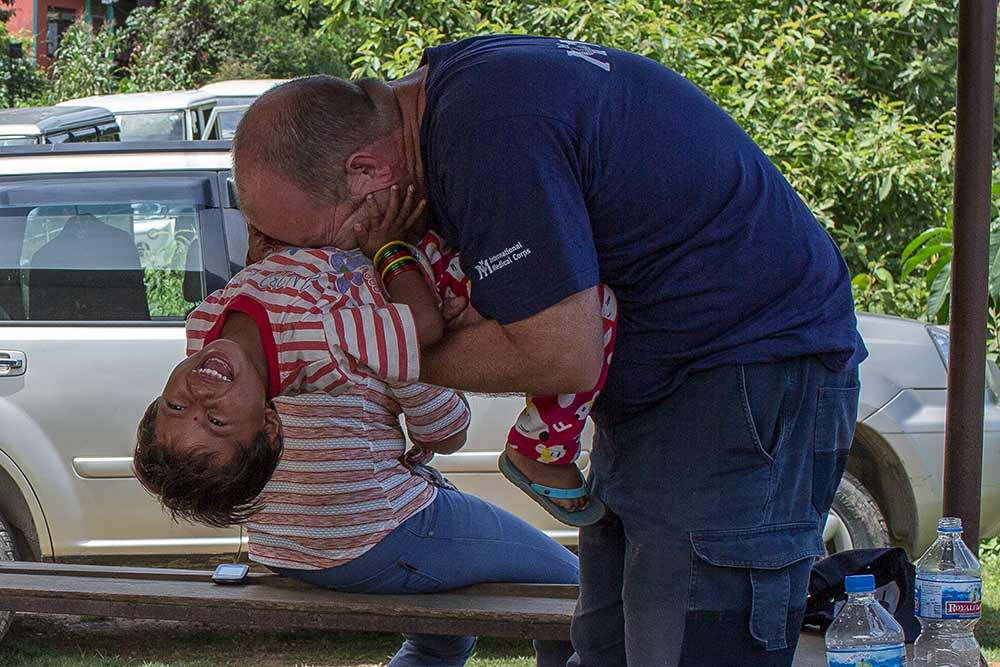 Then, putting on her manager's hat, she recalled that same moment joyfully, "We will miss them but they will be home. It was very touching to see them reunited with their family, especially since I was here celebrating my birthday without mine."