International Medical Corps believes that passing on skills and knowledge fosters self-reliance.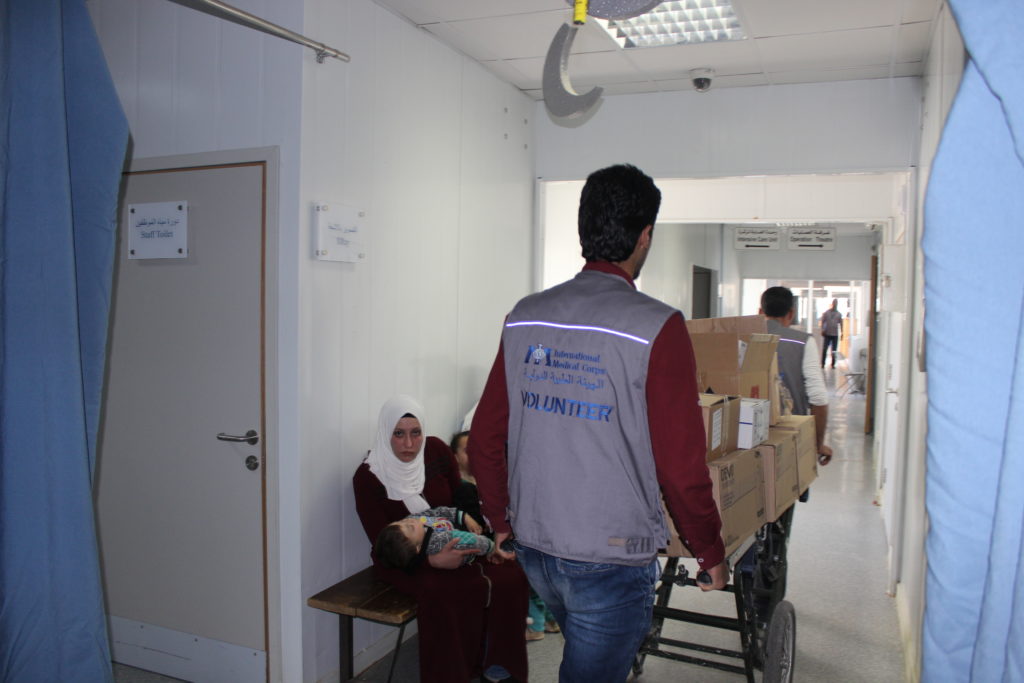 Training enables people who have been struck by conflict, disease or disaster to not only benefit from aid but also to develop their own, innate potential to become resilient in the face of disaster. This is why the organization has always been so passionate about training and why it remains a longstanding priority for us.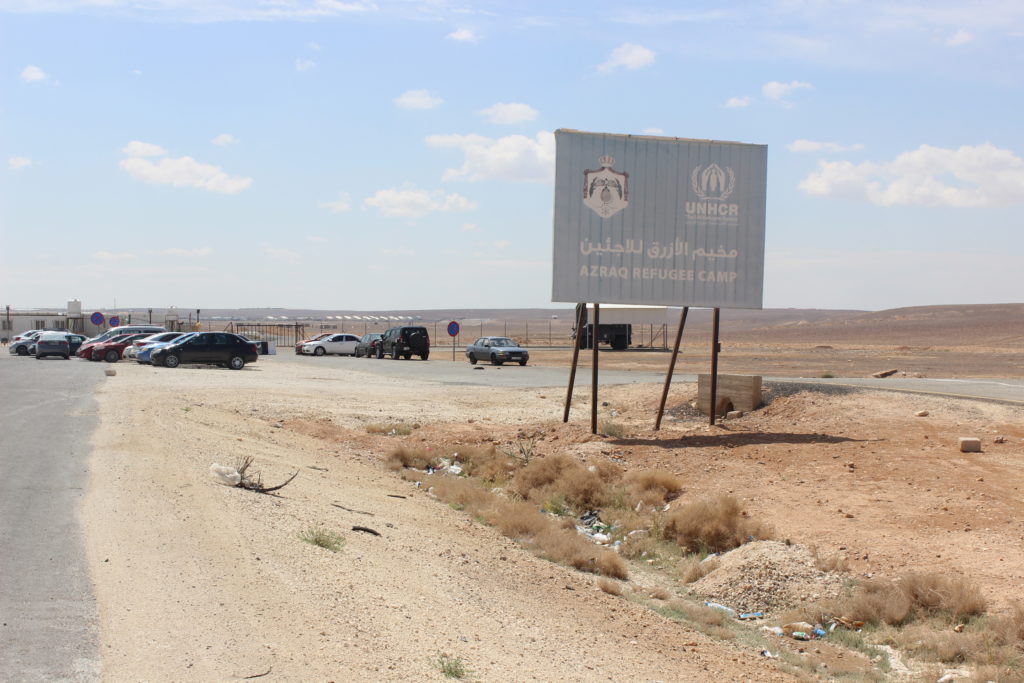 Azraq Refugee Camp in Jordan, the second-largest camp for Syrian refugees in the country, shelters some 40,000 Syrian refugees. International Medical Corps is the main healthcare provider inside the camp, where about 130 volunteers help us carry out our lifesaving work. Forty-five of them work at Azraq Hospital, the only fully equipped hospital in the refugee camp.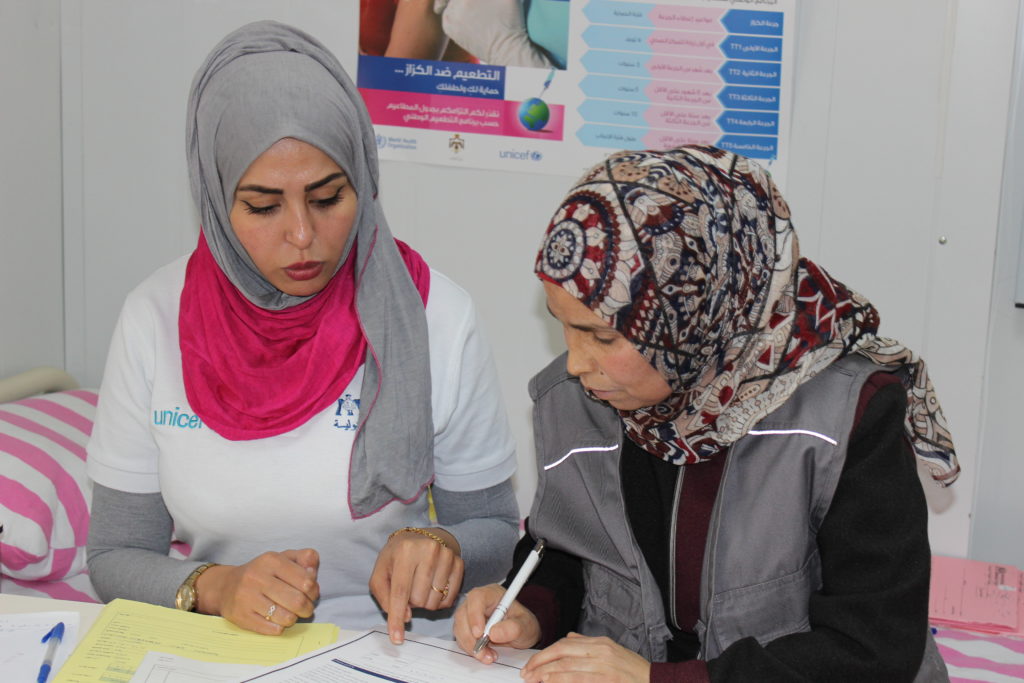 All volunteers receive a training package that includes child safeguarding and review of the International Medical Corps Code of Conduct. Depending on the role, training that is more technical is sometimes also provided; this always includes monitoring and supervision. Community Health Workers (CHW) receive, on average, a dozen training sessions before playing this crucial role.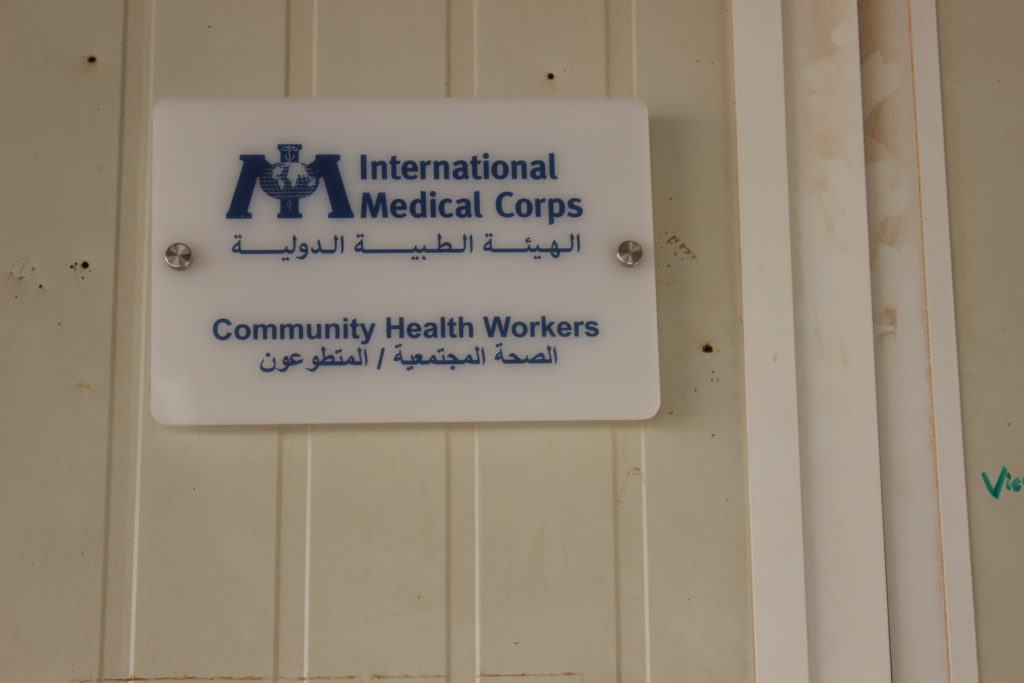 CHWs often take a leading role within their community, informing family, friends and neighbors about hygiene and sanitation, as well as young-child feeding. In areas where children suffer from malnutrition, they also screen for problems and refer cases to the nearest clinic.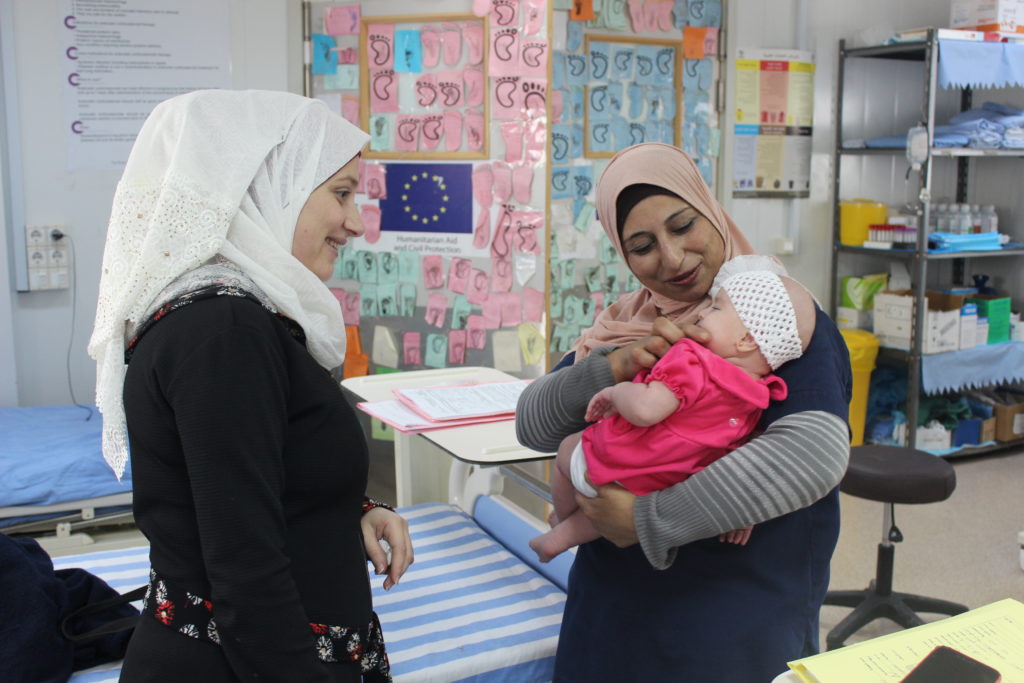 In 2017, International Medical Corps introduced psychological first aid (PFA) to 395 local healthcare professionals, including physicians, nurses and midwives. The training provided insights on some of the most common psychological responses that individuals develop in the wake of direct exposure to distressing and often violent events, such as fleeing conflict.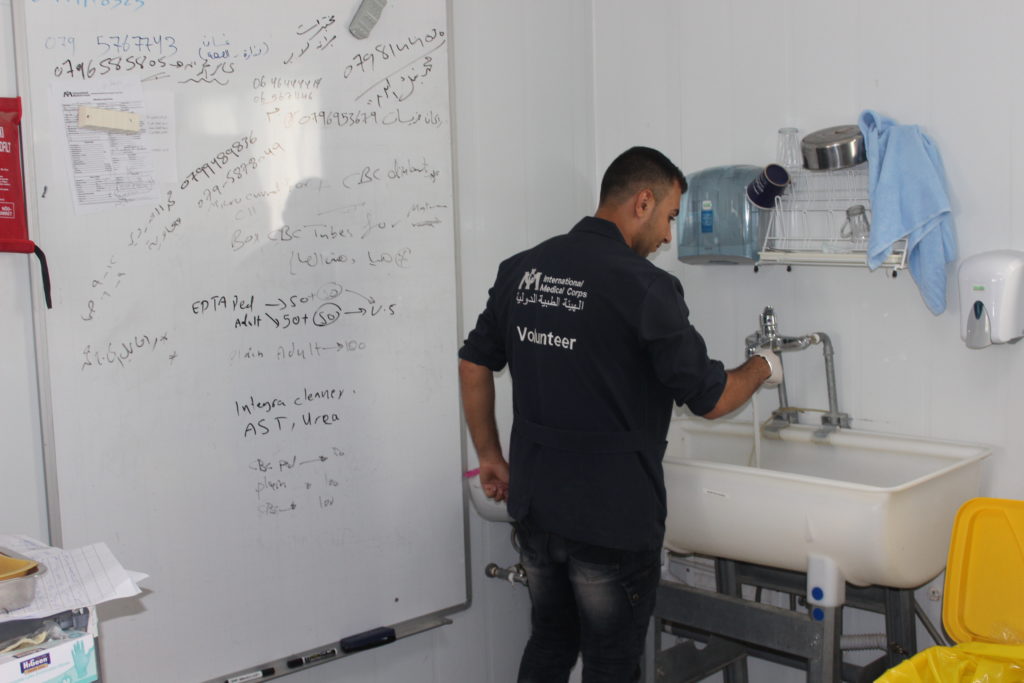 In the same year, International Medical Corps awarded more than 106,000 training certificates, in a variety of disciplines, to people it has helped around the world—people who then share these new skills within their communities, helping to render them less vulnerable should disaster strike again.