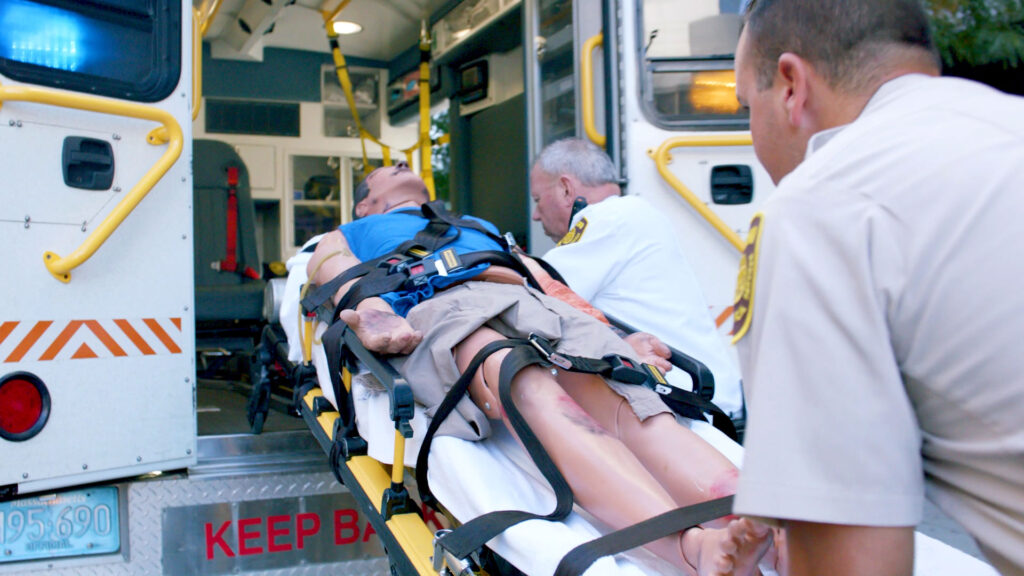 Emergency and Trauma Care Training
We have partnered with the Harvard Humanitarian Initiative to provide training to Ukrainian healthcare providers and others in trauma care and mass casualty management
Working with partners in the healthcare and government sectors, International Medical Corps identified areas to provide advanced training for medical staff and first responders in Ukraine, including how to manage trauma and mass casualties, as well as cases related to chemical, biological, radiological, nuclear and explosive (CBRNE) hazards.
International Medical Corps and the Harvard Humanitarian Initiative (HHI) then worked with the American College of Surgeons, the Emergency Nursing Association and the World Health Organization (WHO) to develop, distribute and deliver training sessions in Ukraine that so far have reached thousands of people in person.
Courses Covered:
Advanced Trauma Life Support
Trauma Nurse Fundamentals
Prehospital Trauma Fundamentals
"Stop the Bleed"
Mass Casualty Management
Chemical, Biological, Radiological, Nuclear and Explosive
Now, we have distilled the principles in these courses down to a series of training videos produced in Ukrainian (with English subtitles) that cover six main areas.
Advanced Trauma Life Support Fundamentals teaches the immediate management of injured patients, including airway maintenance, breathing and ventilation, circulation with bleeding control, disability/neurologic assessment, and exposure and environmental control.
Trauma Nursing Fundamentals focuses on the trauma-nursing process, including initial rapid assessment and decisionmaking, airway and ventilation, and trauma interventions, such as spinal immobilisation.
Prehospital Trauma Fundamentals focuses on pre-hospital care with a goal of improving survival until a patient reaches a hospital, including scene and patient assessment, airway, breathing, ventilation and oxygenation, circulation, haemorrhage and shock, patients with disabilities and patient simulations.
Pediatric Trauma Fundamentals provides physicians and nurses with practical knowledge and skills to deliver high-quality care to paediatric trauma patients.
Stop the Bleed® teaches bystanders how to save lives if people nearby are bleeding severely but medical professionals have not yet arrived at the scene.
Mass Casualty Management focuses on mass-casualty incident training at the individual level, as well as the logistical setup of healthcare facilities and the creation of mass-casualty plans at the facility and organisational level.
Chemical, Biological, Radiological, Nuclear and Explosive provides information on how to care for victims of CBRNE attacks in pre-hospital and hospital settings, including training on decontamination, medical management, antidotes, donning and doffing of personal protective equipment, and medical staff safety.
When the series is complete, there will be 26 videos available for healthcare staff, first responders and the interested layperson on our YouTube site. Browse the playlist now.
As noted above, the videos are in Ukrainian with English subtitles, with transcripts available for each video. Please keep in mind that the videos deal with trauma care, so some viewers may find certain descriptions and images disturbing.
To find out more about International Medical Corps' work in Ukraine, visit our Ukraine hub page.