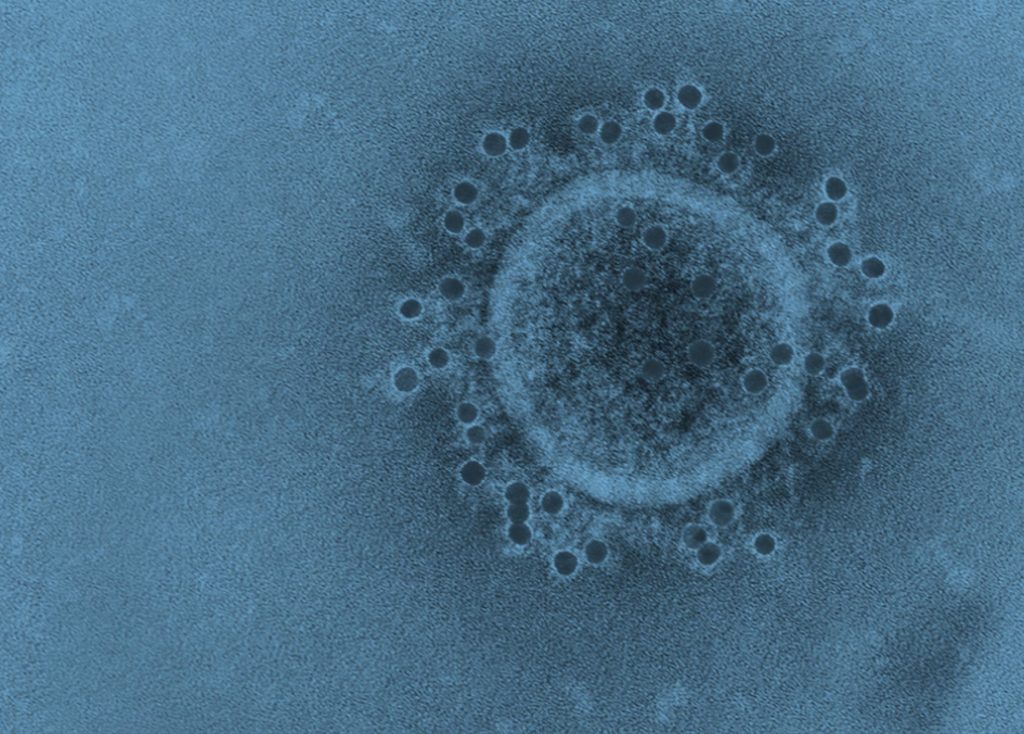 CORONAVIRUS (COVID-19)


Response in the Americas
The Bahamas
The Bahamas country mission closed in October 2020. International Medical Corps responded to the COVID-19 pandemic in the Bahamas by promoting water, sanitation and hygiene (WASH) and infection prevention and control, and providing supplies. On the island of Grand Bahama, we provided five health facilities with bucket handwashing stations and distributed 14,436 personal protection equipment (PPE) items, including masks, gloves, gowns, sharps containers, aprons and first-aid kits. In sum, International Medical Corps reached more than 15,000 individuals in the Bahamas with COVID-19 awareness messaging and supported six primary health facilities in our pandemic response. In addition, the Bahamas team provided mental health and psychosocial support (MHPSS) services through webinars and TV and radio show discussions on coping with stress from COVID-19, as well as a psychosocial support hotline that provided peer support group activities by telephone. As social distancing measures relaxed in June, the team restarted a community outreach program, providing health and hygiene promotion. In coordination with Grand Bahama Health Services, we also started new rounds of infection prevention and control (IPC) and disinfection training sessions adapted for COVID-19, reaching 80 health housekeeping staff and more than 100 people from small businesses. In July, we provided mental health training for 20 health professionals and psychological first-aid training (PFA) for an additional 50 health workers. Through an August lockdown, International Medical Corps continued PFA and IPC training, while making improvements to WASH infrastructure, including handwashing stations. The mission is now closed out, with only minor reports remaining.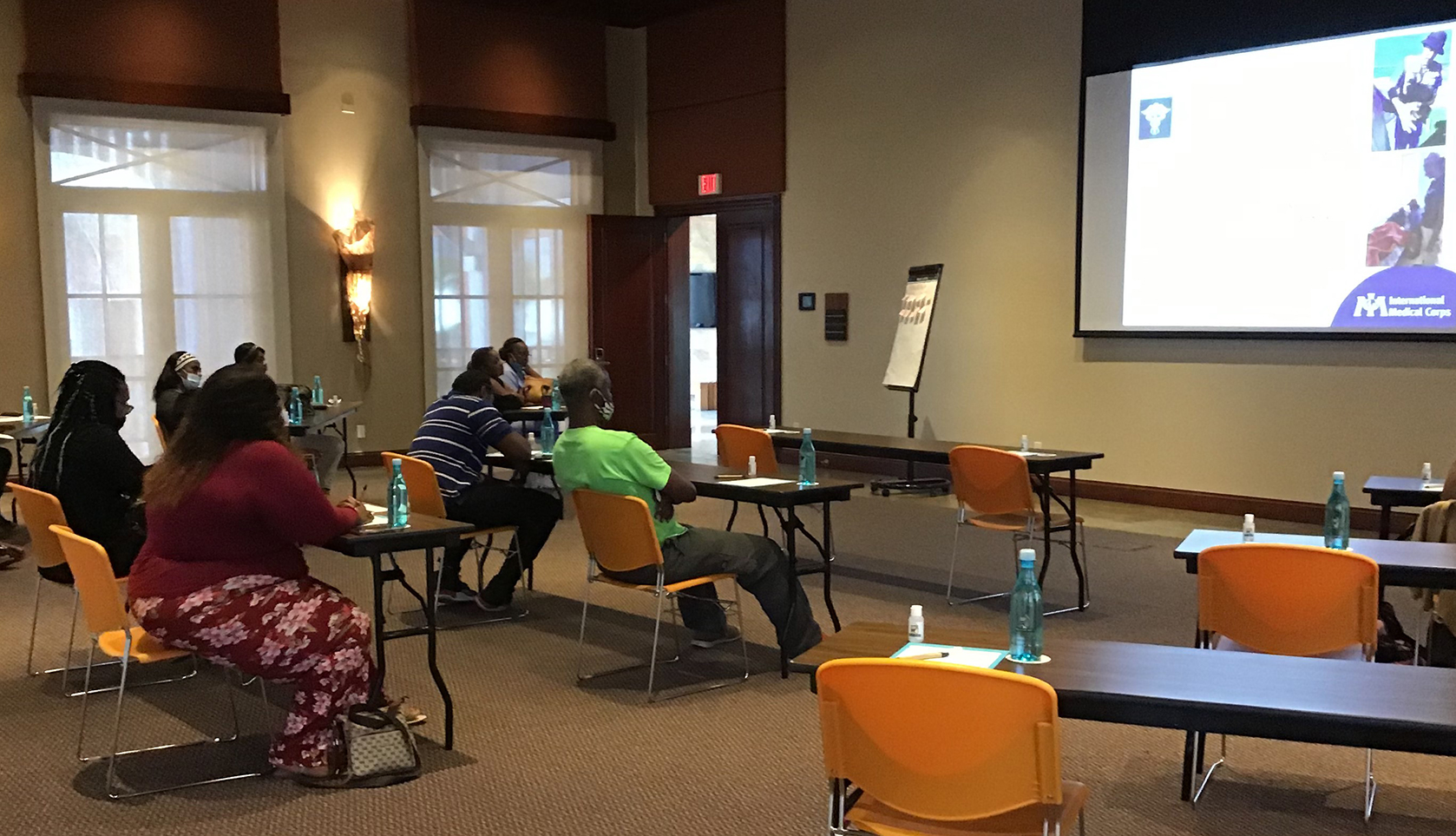 In the Bahamas, International Medical Corps is addressing infection prevention and control needs as communities continue to recover from Hurricane Dorian.
Puerto Rico
Over the course of the pandemic, International Medical Corps has supported 10 hospitals in Arecibo, Ponce and Mayaguez health regions by providing PPE, medical equipment, education and training. In addition, we have provided emergency medical field units and surge-staffing support to help hospitals expand critical-care services. We have trained 79 frontline staff on COVID-19 treatment and prevention measures, and provided 614,100 PPE items to hospitals. In January 2022, International Medical Corps started a new COVID-19 intervention in Puerto Rico focusing on improving cold-chain capacity for vaccine providers, mobilizing the community on COVID-19 prevention measures and providing mental health support for those affected by COVID-19. We supported 14,644 vaccinations, trained 125 medical personnel on COVID-19 vaccines and reached more than 24,000 people through social media platforms. We provided pharmacy refrigerators for vaccine storage to four vaccination sites, increasing cold-chain capacity and giving vaccine access to more people. Our team also supported 10 surge positions at Ponce Health Sciences University, a mass vaccination site and a leading research university. We continue to educate communities on the island about COVID-19 and provide activities that help people understand how the pandemic affects their mental health, and continue to provide vaccination support and operations on request.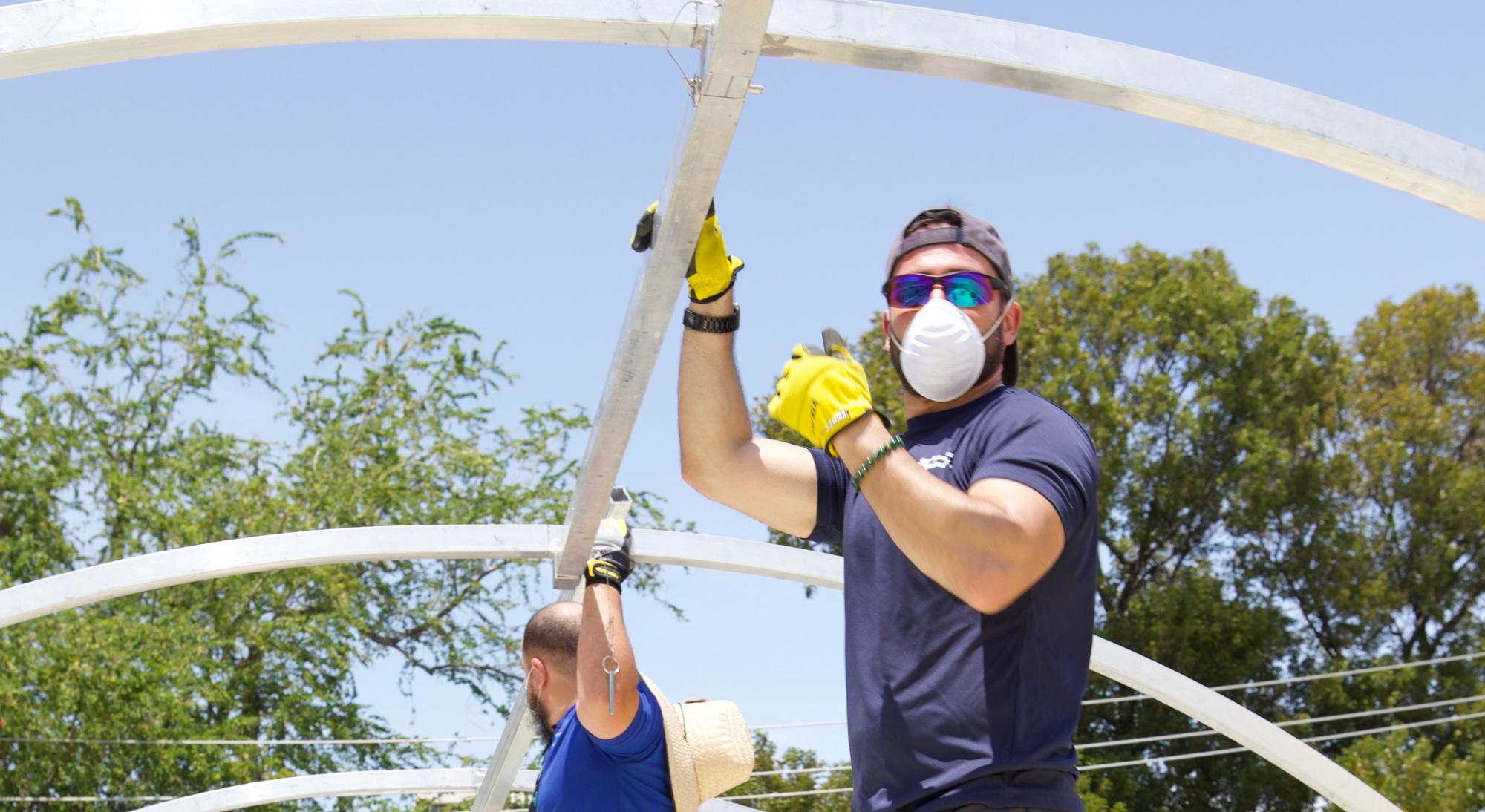 International Medical Corps staff build an emergency medical field unit at Hospital Universitario Dr. Ramon Ruiz Arnau in San Juan, Puerto Rico.
United States
To help meet a rising need for disaster response in the US, International Medical Corps offers robust domestic response capacity that can quickly provide health and medical care to affected jurisdictions. We maintain mission-ready packages that enable rapid response to meet the medical-surge needs of local jurisdictions, typically within 24 to 72 hours.
As of December 21, there were 100,007,566 confirmed cases of COVID-19, and 1,088,280 confirmed deaths from the disease in the United States. International Medical Corps has responded to the COVID-19 pandemic in the US by partnering with more than 250 hospitals, federally qualified healthcare centers (FQHCs), long-term eldercare facilities (LTEs) and NGOs across 12 states. Our efforts have supported more than 5.3 million patients and healthcare providers in the US and Puerto Rico with PPE, medical equipment, vaccines, personnel and other resources. In the continental US, we have delivered more than 6.6 million PPE items, including 1.7 million KN95 masks, 1.8 million surgical masks, 900,000 surgical gowns, 900,000 N95 masks, 131,000 face shields and 100,000 cloth face masks. In addition, International Medical Corps deployed more than 140 clinical volunteers who supported vaccination campaigns in Los Angeles, Puerto Rico and Texas, and continues to leverage its decades of experience in cold-chain management and last-mile delivery of vaccines to assist with vaccination efforts in the US and abroad.
Venezuela
International Medical Corps is one of only a few international non-governmental organizations to receive import licensing to support healthcare facilities in Venezuela. In 2021, our Venezuela team provided additional COVID-19 training for 1,029 frontline staff in 36 health facilities. Since late February 2020, we have screened 13,144 patients for COVID-19, have donated 427,402 items of PPE and have reached more than 5.4 million people indirectly to date. Our mental health team in the country has provided consultations to more than 3,171 vulnerable people and their families, including those affected by COVID-19. The team continues to coordinate with UN agencies, INGOs, key health officials and mayors of municipalities, as well as directors of health facilities in Miranda and Bolivar states. Since August 2021, International Medical Corps supported Venezuela's vaccination campaign through cold-chain management, which has so far ensured adequate refrigerated transportation for 2.8 million vaccine doses. In addition, we have distributed 593,131 vaccination items and equipment, such as personal protective equipment, antiseptic solutions, vaccine carriers, safety boxes and syringes. We also have trained 144 members of COVID-19 vaccination teams. The Ministry of Health has asked International Medical Corps to continue this support throughout 2022, to reach the target of a fully vaccinated population, and to assist in delivering boosters where needed.