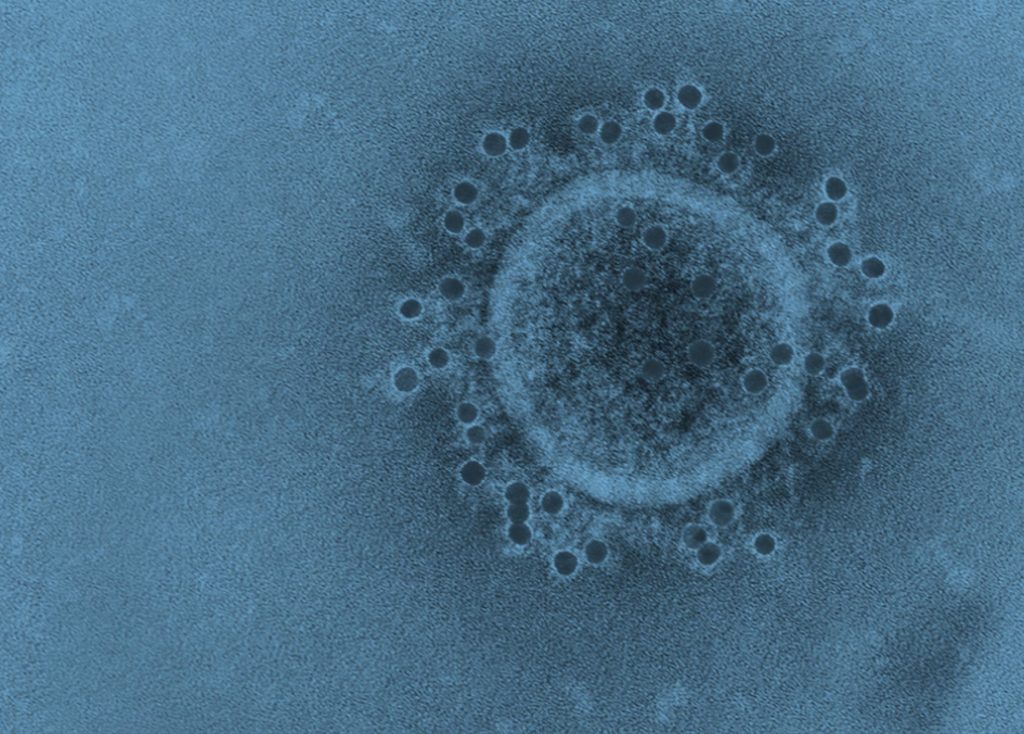 CORONAVIRUS (COVID-19)


Response in Middle East
Gaza
Throughout its COVID-19 response, the Gaza team has supported multiple local service providers, including three hospitals, 12 community-based organizations and two primary healthcare providers. International Medical Corps provides essential health services, distributing hygiene kits to underserved households, raising awareness about multiple topics, including COVID-19, and assisting people with access to testing and treatment for COVID-19. Through our partner facilities, our team has screened 126,716 people for COVID-19 symptoms, and reached 20,331 people with awareness sessions and 2,951 vulnerable households through targeted visits. We have also reached 223,068 people with health messaging on multiple COVID-related topics through our partners' social media outlets. The Gaza team has provided infection prevention and control (IPC) training to 238 health and non-health workers, and distributed 1,388,400 personal protective equipment (PPE) and IPC items to staff and community members. We have provided hygiene kits to 3,701 underserved households and provided home-based care for 1,590 confirmed COVID-19 cases. In addition, we conducted a vaccination hesitancy survey and have developed educational materials about COVID-19 prevention.
Iraq
The team is providing frontline health workers with PPE, ensuring their safety as they continue to deliver primary healthcare services to internally displaced persons and host populations in camp and non-camp settings across the country. So far, we have distributed 1,650,962 PPE and IPC items to International Medical Corps-supported centers, women's and girls' safe spaces (WGSS) and camps. In camps in Ninewah and Anbar provinces, our medical teams are continuously monitoring new cases of COVID-19 and have isolated suspected patients in designated quarantine areas. So far, 28 facilities that International Medical Corps supports have screened more than 447,867 people for COVID-19 symptoms. Additionally, the team has conducted more than 95 training sessions—both in-person and virtually—for 1,775 participants. The community outreach team uses in-person sessions, social media and radio broadcasting to raise awareness about the risks of COVID-19 and how to prevent transmission, reaching 741,681 people. In addition, our team has reached 1,362 people through a mobile vaccination service for both first and second vaccinations. After conducting surveys to measure COVID-19 vaccine hesitancy in selected communities, our community outreach teams designed educational messages to debunk common myths and misconceptions about the vaccine and to encourage more people to get vaccinated. To improve the well-being of those affected by the pandemic, our mental health and psychosocial support (MHPSS) team conducts case management and follow-ups, including awareness about coping with stress. To reach as wide an audience as possible, our MHPSS team uses social media platforms to disseminate key messages. With the increased risk of gender-based violence (GBV) for women and girls who may be confined at home with abusers, the WGSS in the camps that we support in Mosul have remained open, with physical distancing and hygiene measures in place to help prevent transmission of COVID-19. GBV case management also is being provided remotely via phones or WhatsApp to survivors who consent to such follow-ups.
Jordan
Our team in Jordan is playing a pivotal role in coordinating vaccination efforts in the Azraq and Zaatari refugee camps. Since March 2020, International Medical Corps has trained 608 people on COVID-19 vaccination protocols, and since the rollout of the vaccine campaign has directly administered 50,197 vaccine doses. We launched a booster-shot campaign in December 2021 in Azraq and Zaatari camps. In addition, we encouraged vaccination through wide-ranging community outreach work, which reached almost 150,000 people through community meetings, household visits and social media campaigns. Between July and September 2022, our community outreach workers reached 34,190 community members. Despite the pandemic, we continue to provide all other health services in the two camps as well as in Irbid, with health-maintenance services—including outpatient sexual and reproductive healthcare—at full capacity. In Azraq itself, International Medical Corps has established a 50-patient isolation ward, creating an area where immediate treatment can be provided to suspected and confirmed COVID-19 patients. Since March 2020, we have distributed more than 2.7 million PPE and IPC items to our staff and the people we serve. Working with the Ministry of Health and the Jordanian Psychiatrist Society, our MHPSS team has established a 24/7 psychosocial support hotline to respond to growing mental health needs caused by COVID-19. After the curfew restrictions were lifted in the country, our team resumed in-person MHPSS consultations, as well as child protection and nutrition services for refugees and at-risk Jordanians. However, we continue to conduct all group psychosocial support activities remotely, in accordance with government regulations.
Lebanon
Since the outbreak of the COVID-19 pandemic, the Lebanon team has worked to procure additional PPE and IPC supplies—including hand sanitizer, sterilization alcohol, gloves, facemasks and soap—to protect frontline health workers. We have raised awareness about COVID-19 among community residents, and provided psychological first-aid training to frontline workers. We are collaborating closely with the government and partner NGOs, participating in sub-working groups of national COVID-19 taskforces. So far, 58 facilities that we support have screened 1,717,226 people for COVID-19 symptoms. We have distributed more than 9 million PPE and IPC items to International Medical Corps-supported centers and safe spaces for women and girls. In addition, we have organized COVID-19 awareness sessions, reaching 194,000 community residents. In Tripoli and Akkar, we are the health lead for rapid response teams in both cities—an initiative coordinated by the UNHCR that works to mitigate the spread and damage caused by the virus in refugee communities. Our team also is providing home-based medical assistance to people with certain conditions—including terminal illnesses and COVID-19—who are staying at home due to the pandemic, as well as the elderly or those who are bed-ridden. In addition, we have developed activities and guidance for MHPSS support during the pandemic. Working alongside the Lebanon Ministry of Health, International Medical Corps is supporting vaccination efforts in the country, including raising awareness about the vaccine among vulnerable groups. Our assistance, among other things, focuses on helping people register for the vaccine, transporting them to relevant vaccination centers and providing hospitals and vaccination centers with relevant supplies, such as syringes. So far, we have reached 96,252 community members through vaccine-awareness campaigns.
Syria
International Medical Corps' team in Damascus continues to provide PPE items and similar supplies to essential workers at our clinics, Ministry of Health-supported clinics and mobile medical teams, supplying 3,660,935 items of PPE since the beginning of the pandemic. The team has distributed thousands of bars of soap and has participated in hygiene campaigns by providing vehicles and raising awareness about COVID-19.
Turkey
Due to the increased COVID-19 infection risk in health facilities, and to ease the pressure on public hospital ICUs, the Ministry of Health has decided that medically qualified patients can continue treatment at home. To support the early discharge of such patients, International Medical Corps is providing them with lifesaving medical equipment—including oxygen concentrators, aspirator devices, nebulizers and pulse oximeters—through two local partners, assisting 395 discharged patients since early March. In June 2020, as government hospitals resumed a range of non-essential medical services, the team continued to provide individual assistance to non-COVID cases—especially those with disabilities, including the supply of hearing devices, prosthesis and orthosis. In July, the team provided online psychosocial first-aid training, aiming to strengthen psychological intervention skills during emergencies. In September 2020, the team also donated PPE and IPC items—including 465,000 face masks, 310,000 disposable gloves, 1,120 hand sanitizers, 585 thermometers and 24,500 goggles—to five government institutions. Working with our partners as well as the Turkish government, we have trained 82 people in IPC, including the proper use of PPE. The team has adapted existing mental health, protection and physical rehabilitation services to respond to increased needs and context changes related to the pandemic, and continues to provide these services through phone and video calls. Since March 2020, 8,754 people have taken part in COVID-related awareness sessions and COVID-focused mental health awareness sessions. During this time, a call center operated by our partner received thousands of calls, reaching people across more than 60 cities in Turkey. In addition, we reached several thousand people through protection and mental health awareness sessions tailored to the pandemic. Since June 2020, the team has reached 1,397 of the most vulnerable households, providing food and sanitary kits in 26 different provinces. International Medical Corps and our local partner also helped residents of İzmir affected by the magnitude 6.6 earthquake in October 2020, distributing 105,000 masks, 830 emergency hygiene kits, 1,000 COVID-19 test kits and 285 kitchen stoves, reaching 10,000 people sheltering in emergency camps.
Yemen
In collaboration with the Ministry of Public Health and Population, our healthcare team is sharing COVID-19 case management and education guidelines with the staff of health facilities. We have trained 531 frontline health workers, community health volunteers (CHVs) and staff on COVID-19 case management and prevention methods. We also have provided 43 health facilities with cleaning materials—including gloves, waterproof overalls and soap—to strengthen IPC measures. In collaboration with the ministry, we have trained CHVs on COVID-19 prevention and vaccination, providing them with related materials to distribute in their communities, and enabling them to reach 9,761 people. Our team has sourced and distributed 1,161,262 PPE and IPC items to health facilities, health workers and other staff members. In addition, we donated 16,000 N95 masks to an NGO that runs treatment centers for those diagnosed with moderate to severe cases of COVID-19—centers that had been in danger of shutting down due to the lack of PPE. All International Medical Corps-supported health facilities continue to provide care, so far screening 472,896 people for COVID-19 and referring 42,717 suspected patients. We have deployed five mobile units and three ambulances to provide primary healthcare and nutrition services. In addition, we have reached 116,987 people through COVID-19 awareness-raising activities. We distributed ICU medical equipment to five targeted health facilities in the north and three in the south that are among the major referral hospitals providing critical and COVID-19 care in the country. We also are raising awareness about COVID-19 in hard-to-reach areas, and in households without radio or television, by using vehicles equipped with speakers. We continue awareness efforts through various means, including in-person discussions and radio and print media, so far reaching 5 million people through our community health workers, radio and TV coverage.