In the face of seemingly intractable social challenges, it can be hard to believe in change. But to a frontline health worker like Beatrice Essebe, International Medical Corps' Gender-Based Violence (GBV) Supervisor in Cameroon, change is not only possible, it is an inevitability and provides a purpose. Says Beatrice: "There is nothing greater than when you meet someone who truly believes there is no hope but is still fighting with what little strength he has to make his life better—and then you help empower the little strength he has left to change his life."
Beatrice knows firsthand what it takes to transcend one's circumstances. Growing up impoverished in Cameroon, where 70% of girls are illiterate and face many obstacles to accessing education, young Beatrice wanted to be a doctor. But her father died when she was only 13 years old, leaving her mother hard-pressed to afford the school fees. So Beatrice worked in the market with her mother to put herself through school and—through much hard work and determination—made it to university, where she studied biology with the intention of going into medicine.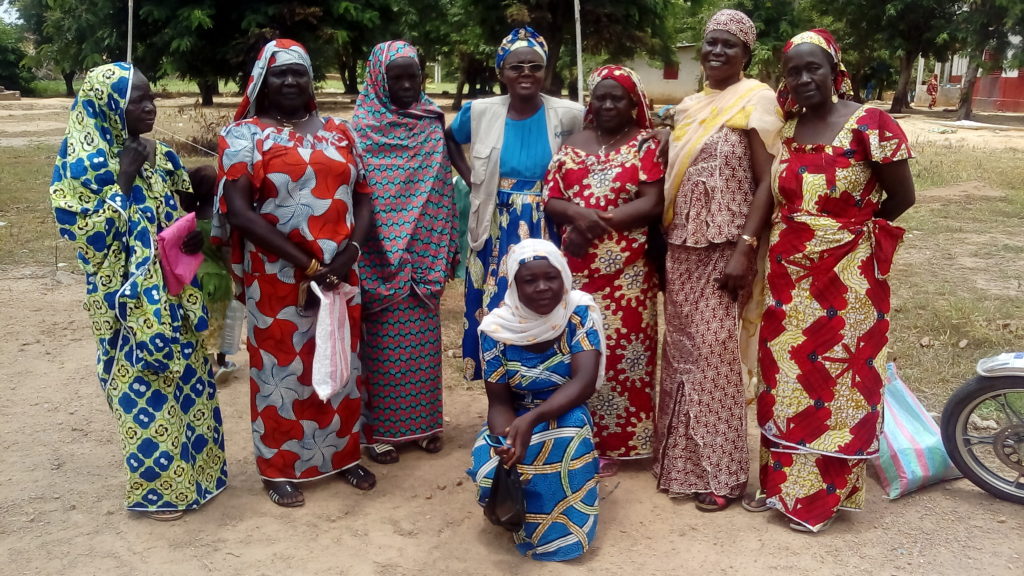 Then she discovered social welfare—a relatively new field in Cameroon at the time—and found her true calling. She wrote her Master's thesis on disability, stating, "I see a disabled person not as someone without arms and legs, but rather as someone who cannot do things on his or her own." In other words, she saw a gap that could be filled, as well as her own ability to help fill it—an indication of her relentless faith in the possibility of change.
Beatrice was selected to study abroad in Senegal, where she completed a four-year program in two years before returning to volunteer in Cameroon's Ministry of Social Affairs.  She recalls her frustration in those early days, when "no one knew what social work was" and the government instead asked her to be a culinary supervisor. After working as an administration assistant for a year, advocating to no avail for a cause very few could grasp, she decided she had "had enough." She purchased a computer and internet access, and began looking for a job. Then she came across International Medical Corps.
Beatrice started with International Medical Corps in 2014 as a social worker in a refugee camp in Gado Badgere, working with refugees from Central Africa, returnees, internally displaced persons (IDPs) and people from the host community. In 2016, she was promoted to Supervisor and posted in Mokolo District to serve Nigerian refugees, as well as Cameroonian returnees and IDPs. She remembers the "very vast needs" of the population, who had only two social workers to help them.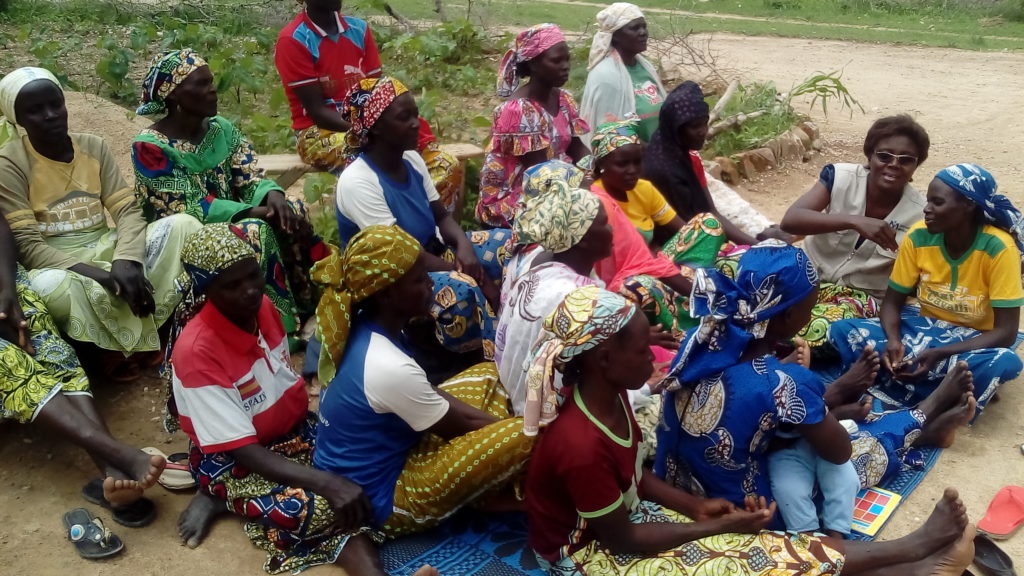 A major focus of her work today lies in GBV prevention and response. Beatrice reports that the two biggest problems in the camps are physical violence toward women and girls, and a lack of resources for survivors. She points to the "root causes, of ignorance and traditional practices" that continue to deny women in her country resources, services and opportunities. Cameroonian culture in Far North region dictates that girls should stay at home for household chores rather than attend school. Many get married in their early teens or are forced into marriage. Beatrice works with a high number of young women who have several small children and no income to support them. Traditional customs deny them financial support in favor of other males in the family—even if their husbands try to leave them money.
International Medical Corps is working with volunteers and community leaders to educate them about services that are available for victims of GBV, and to help GBV survivors come forward without being exposed. In addition to providing direct health services for women and girls, Beatrice and her colleagues promote girls' education, engaging with traditional leaders in order to pass on messages to parents. The uptick in girls' school attendance is slow, but promising—"this year we have 10, next year we'll have 20″—but Beatrice, ever the optimist, takes pride in this increase. "If we can get a girl into school, nothing will stop her," she says.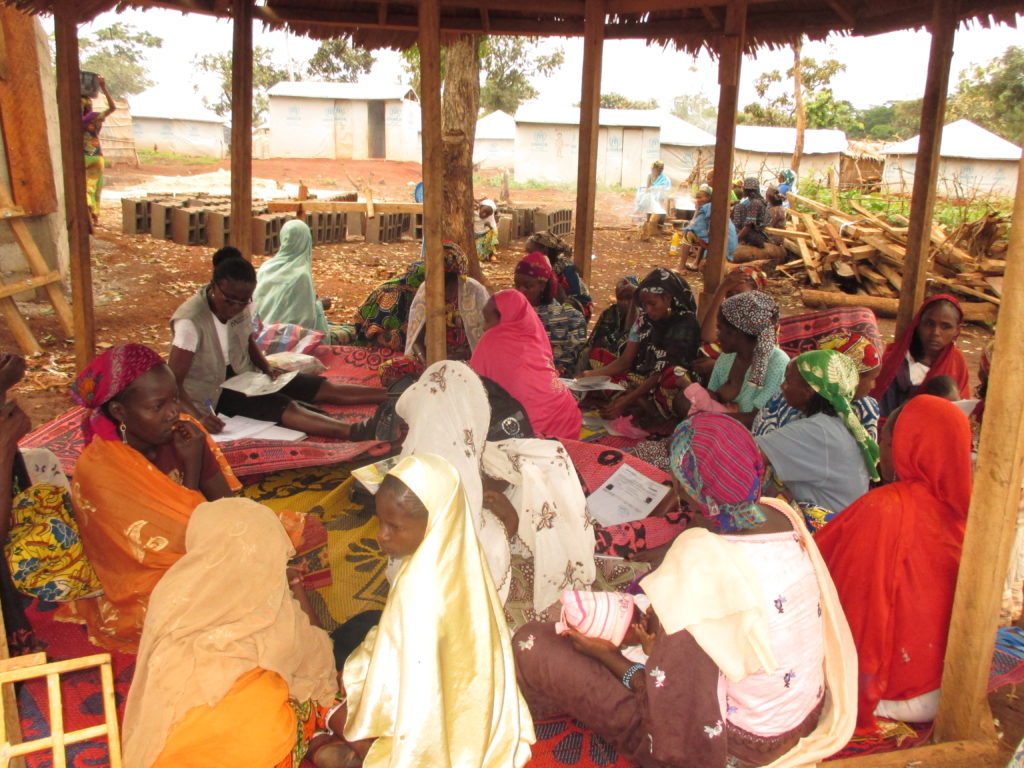 In the meantime, Beatrice and her colleagues work to reach mothers in the community by providing spaces for them to gather to discuss challenges, support each other, learn basic skills such as petty trade, and understand how to acquire basic documents such as ID cards and birth certificates. For Beatrice, the power of International Medical Corps' work in Cameroon lies in how "everyone works together," pointing to our collaborations with the Cameroonian government, Ministry of Social Affairs, Ministry of Women and Family Empowerment, Ministry of Health and community-based organizations. And she returns, again and again, to the theme of change:
"When the desire of changing conditions is inside someone, it is great and wonderful to help lift her up, to open her mind to what she is trying to do and give her the support to arrive where she wants to be. Once she is up, she will not let anyone down. She will do her best to make sure everyone around her will stand like her."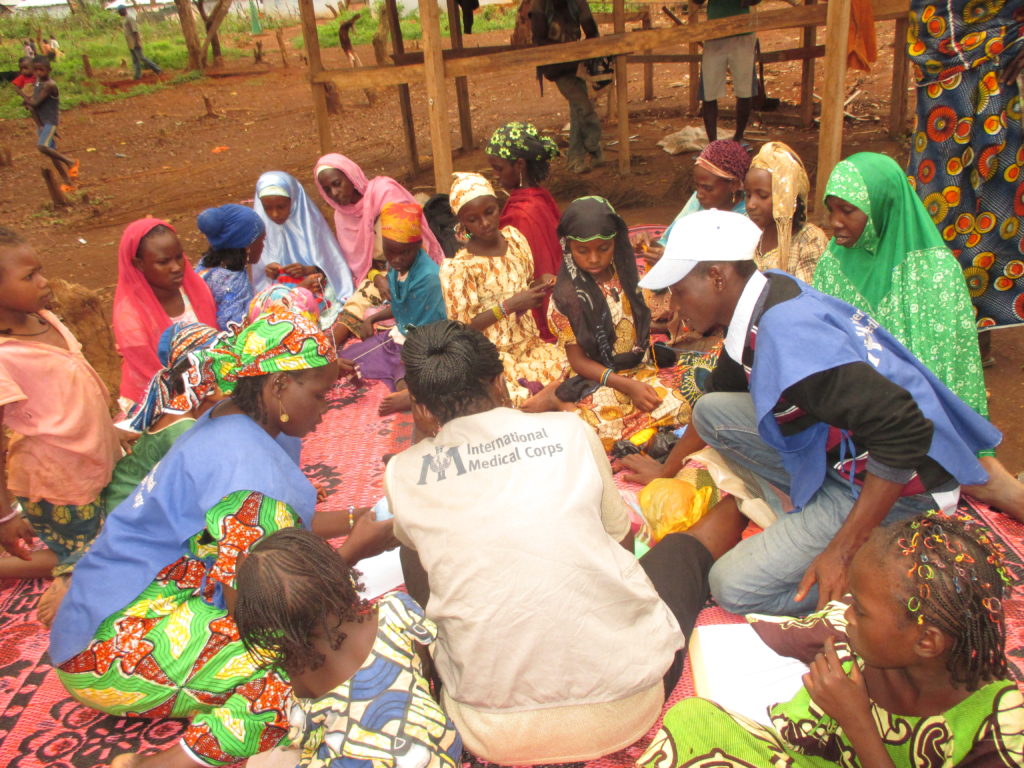 For Beatrice, this means helping communities build self-reliance. "Once a community has reached a stage of resilience, International Medical Corps can leave because the community will be able to continue as if we were still around," says Beatrice. Until then, she will keep working to fill the gaps that she finds, providing that little extra strength that people need to stand on their own again.
International Medical Corps began working in Cameroon in 2008 in response to an influx of refugees from the Central African Republic (CAR) along Cameroon's eastern border. Today, Cameroon hosts some 350,000 refugees from the neighboring countries of Nigeria and the CAR, in addition to nearly 200,000 internally displaced persons. As Cameroon struggles to meet the needs of these resource-poor populations, International Medical Corps continues to provide basic healthcare, nutrition, gender-based violence prevention and response services, child protection, and water, sanitation and hygiene services (WASH) in the underserved East, Adamaoua, North and Far North Regions.