Every year on World Humanitarian Day, we honor humanitarian workers around the world who provide lifesaving support to those in need, no matter what obstacles may stand in their way. Our first responders are on the frontlines helping communities experiencing famine, outbreaks of disease, natural disasters, conflict and much more. Over the past year, our teams faced immense challenges, especially as the COVID-19 pandemic erupted across the globe.
We're so proud of all the fearless humanitarians on our staff around the world who work tirelessly to help those most in need. Meet a few of them below.
Suzanne Jimenez-Sanchez, Puerto Rico
When a series of earthquakes and COVID-19 forced students to turn to at-home learning, International Medical Corps Nutrition Coordinator Suzanne Jimenez-Sanchez had to transform her approach to tackling childhood obesity in Puerto Rico.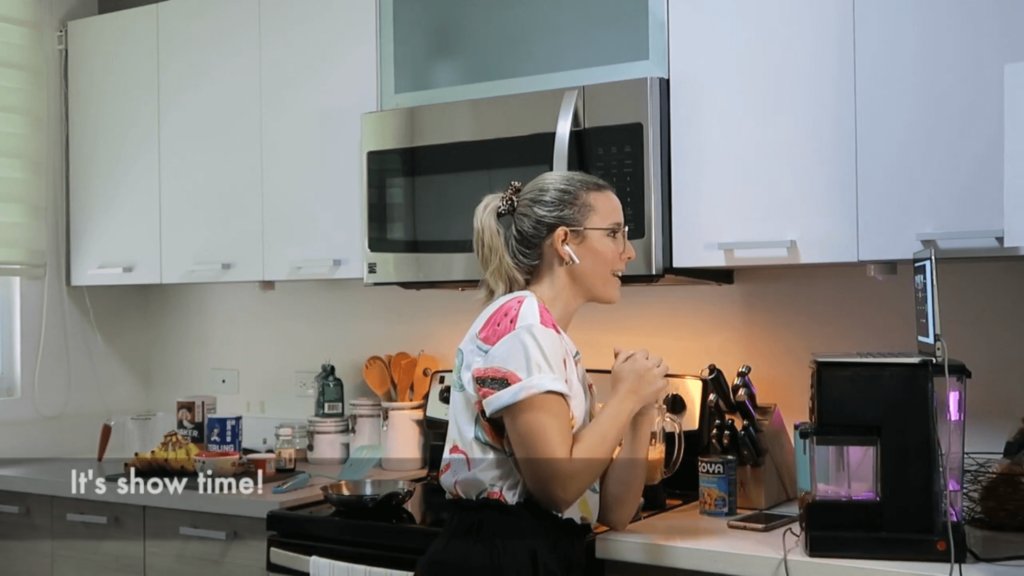 Suzanne and her team had designed an in-person nutritional education program for children to learn about nutrition, staying active and making healthy choices. Because the program relied heavily on community participation and bringing children together, Suzanne faced a challenge: transforming her curriculum into a virtual experience that would keep families healthy during quarantine.
Read more about how Suzanne and her team were able to adapt their curriculum and even expand it—and how the program will continue to evolve in the future.
Aisha and Naima, Somalia
Aisha and Naima were both already dedicated to tackling malnutrition, maternal health and disease prevention in their communities: Mogadishu and Galkacyo, two main cities in Somalia. Even before the COVID-19 pandemic struck, they had received training from International Medical Corps, becoming community health workers (CHWs) and providing medical care to their neighbors through home visits and local clinics.
When the pandemic reached Somalia in March 2020, Aisha and Naima received further COVID-19 training from our teams in Somalia and began to battle the pandemic while continuing to support their communities.
Learn more about Aisha and Naima's lifesaving work in Somalia, and why CHWs like them are a vital part of our emergency responses.
Mussa Kachunga Stanis, Democratic Republic of Congo
Mussa Kachunga Stanis was just nine years old when civil war broke out in the Democratic Republic of the Congo (DRC). The conflict stripped away Mussa's childhood—his school days were substituted by long days spent fetching water, preparing food and taking care of his family.
But Mussa never lost hope and made a promise to himself. "If I survived, I would one day finish school and work to help my community," he says.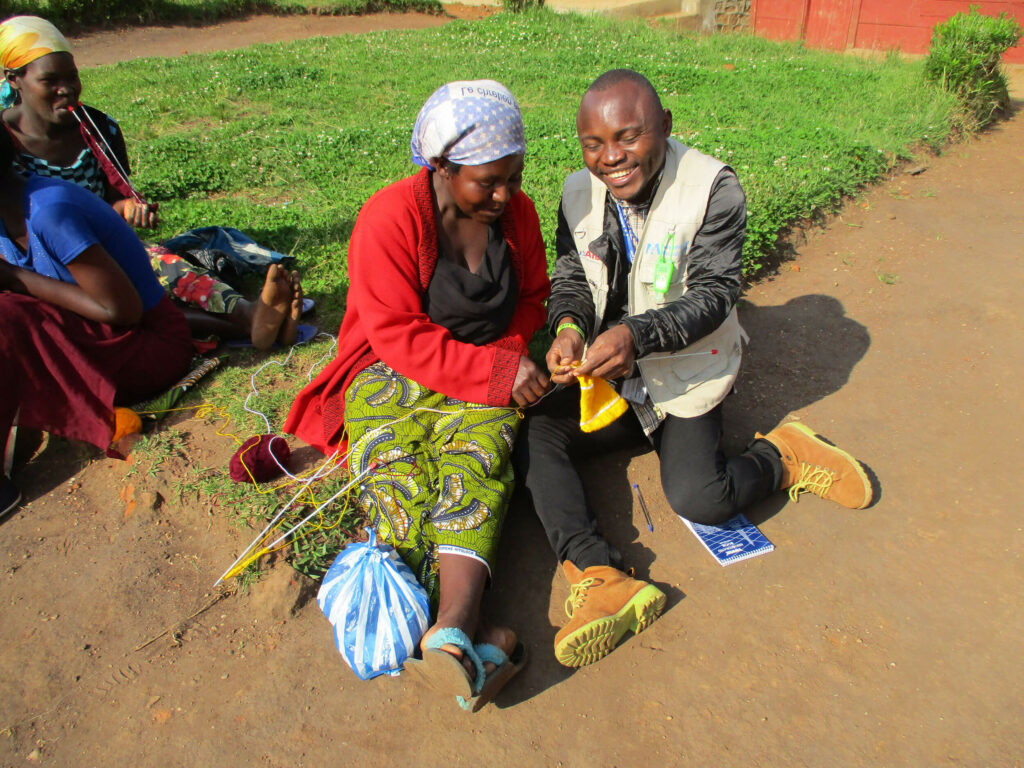 In 2009, Mussa was able to fulfill his wish. He returned to school, studying in Uganda and receiving his Master's degree. Mussa is now a Grants and Communications Officer in the DRC with International Medical Corps. Read more about Mussa's journey and the many ways he's supporting our vital work.
Annick Carole Tchouli Tenkeu, Cameroon
Annick Carole Tchouli Tenkeu, International Medical Corps' Child Protection Manager in Cameroon's Far North region, always dreamed of helping others in her community. Her own turbulent childhood drove her to pursue a career as a lawyer, so that she could protect children from the same hardships that she had experienced.
Annick defied societal expectations and went on to excel at university, earning multiple degrees and graduating top of her class. Her dedication and drive led her to join International Medical Corps in 2018 as a child-protection social worker.
Since then, Annick has helped thousands of children in Minawao camp. She strives to "put a smile on each child's face" because "children are innocent and don't deserve to suffer." Learn more about how Annick fights to give children the protection she never received.
Fayad al-Derwish, Yemen
After civil war broke out in Yemen in 2015, Fayad al-Derwish's life was plunged into uncertainty. He was laid off from his job and his family lost their income, forcing Fayad to end his engagement as he was unable to afford the wedding. Fayad was lost and his future—as well as the future of his country—hung in limbo as conflict raged on.
Fayad resolved to find a new purpose. He found it in humanitarian work, which he researched extensively before venturing out to find a job in the field. Now, Fayad serves as a Senior Water, Sanitation and Hygiene (WASH) engineer in Ibb, Yemen.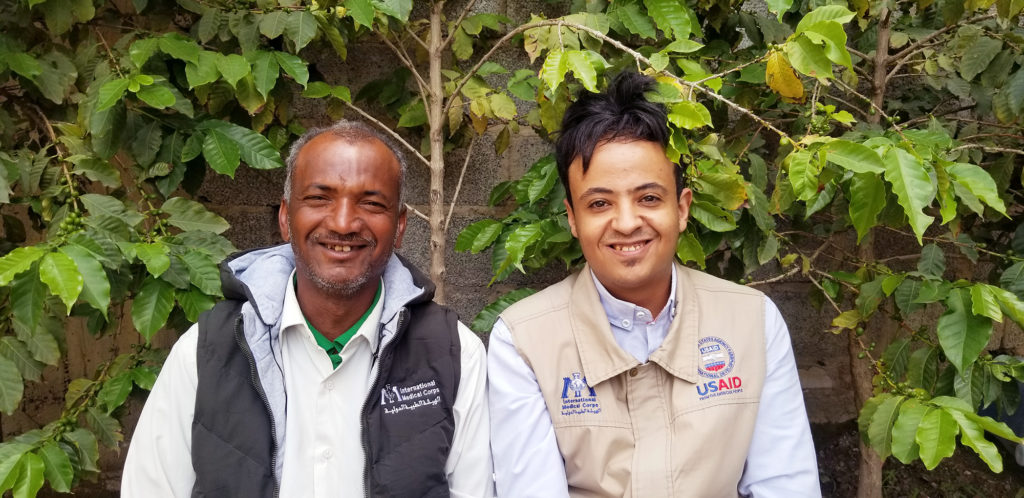 His journey wasn't easy, but Fayad persisted and is now providing relief, saving lives and helping countless people as a humanitarian worker. Read more about the challenges Fayad faced—and how he regained hope through humanitarian work.
Yvonne Groenhout, USA
The COVID-19 pandemic has devastated millions of lives and continues to have a disproportionate effect on communities at risk. When the virus came to the United States, many hospitals were overwhelmed and understaffed.
Help arrived in the form of volunteer nurses like Yvonne Groenhout, an intensive-care unit (ICU) nurse who has spent the last year and a half on the frontlines of the fight against COVID-19. As soon as the pandemic struck, Yvonne began volunteering with International Medical Corps.
Yvonne continued to work in her local ICU and volunteered at the Kedren Community Health Center in southern Los Angeles, where International Medical Corps supported vaccination efforts. Never one to back down from a challenge, she is also combatting vaccine hesitancy and educating the families she vaccinates. Learn more about Yvonne and how she continues fighting the pandemic.