Juba College of Nursing and Midwifery and the Wau and Kajo Keji Health Sciences Institute in South Sudan held a ceremony last month for students who completed a midwife training program run by International Medical Corps.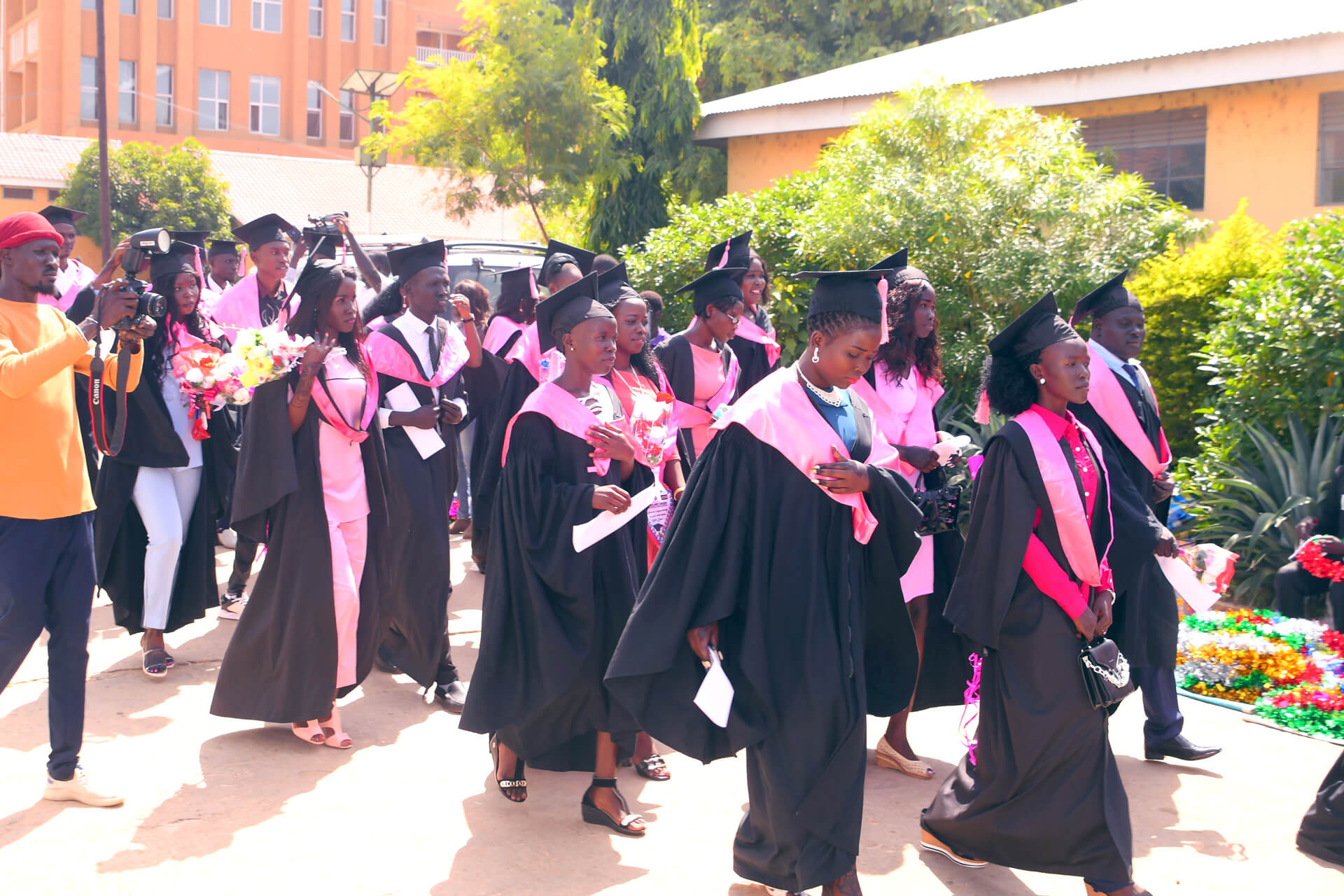 Despite complications caused by the ongoing COVID-19 pandemic, 30 midwives who started their program in 2019 graduated during the June 28 ceremony, which was attended by South Sudan Minister of Health Yolanda Awel Deng.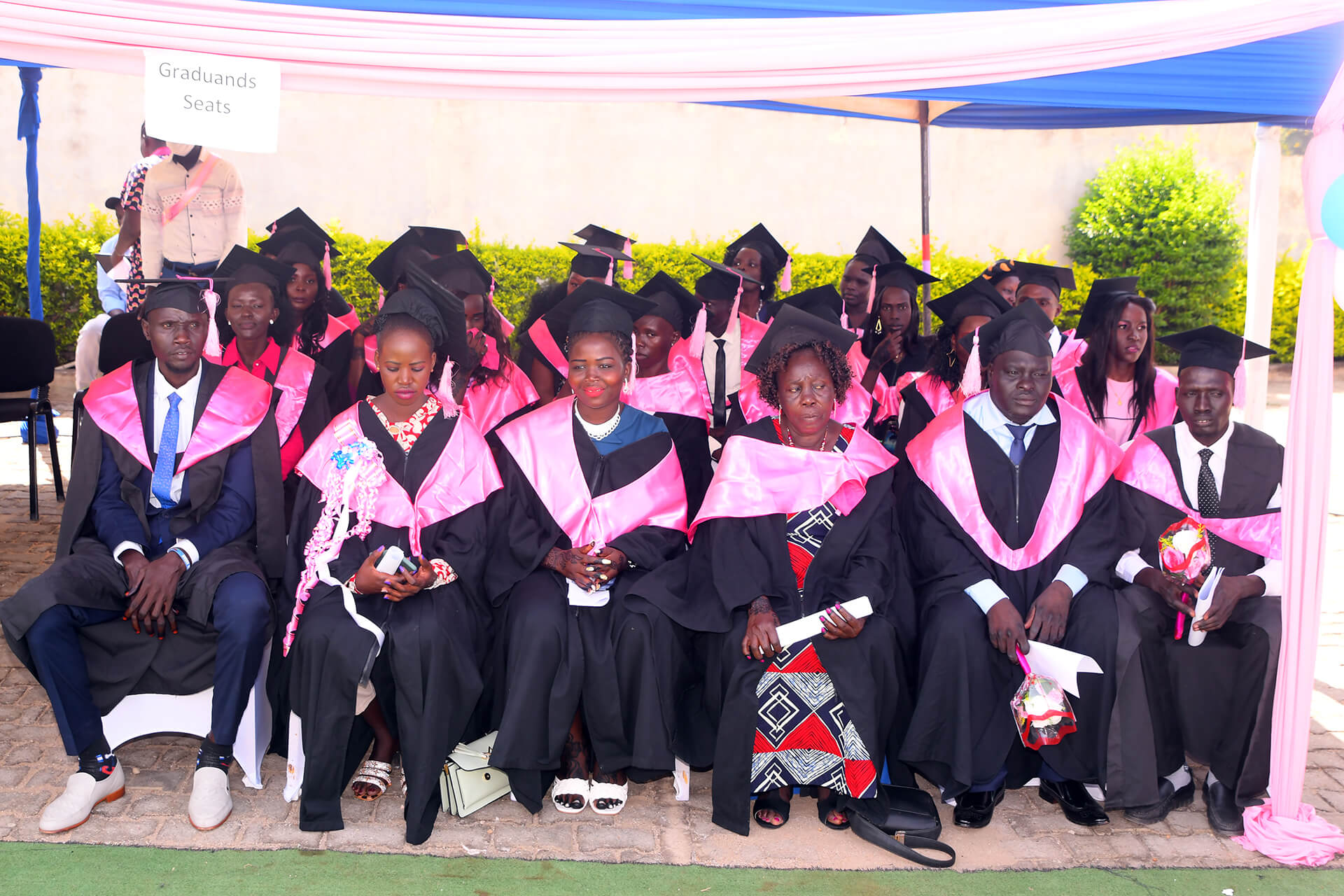 Working with the South Sudan Ministry of Health (SSMoH), International Medical Corps has run the Strengthening Midwifery Services II project at the three health science institutes since 2012. The goal of the program is to reduce South Sudan's maternal and newborn morbidity and mortality rates—which are among the highest in the world—by training competent and compassionate registered midwives and nurses who will work at the health facility level. International Medical Corps ensures that the three colleges provide high-quality education in diploma midwifery and diploma nursing, in accordance with South Sudan's curriculum for midwifery and nursing education.
"It's a huge milestone for South Sudan to integrate qualified midwives and nurses into their health response," says South Sudan Country Director Sasi Luxmanan. "International Medical Corps South Sudan is proud to be part of health-system strengthening and helping to lower the mortality rate of mothers and babies during birth."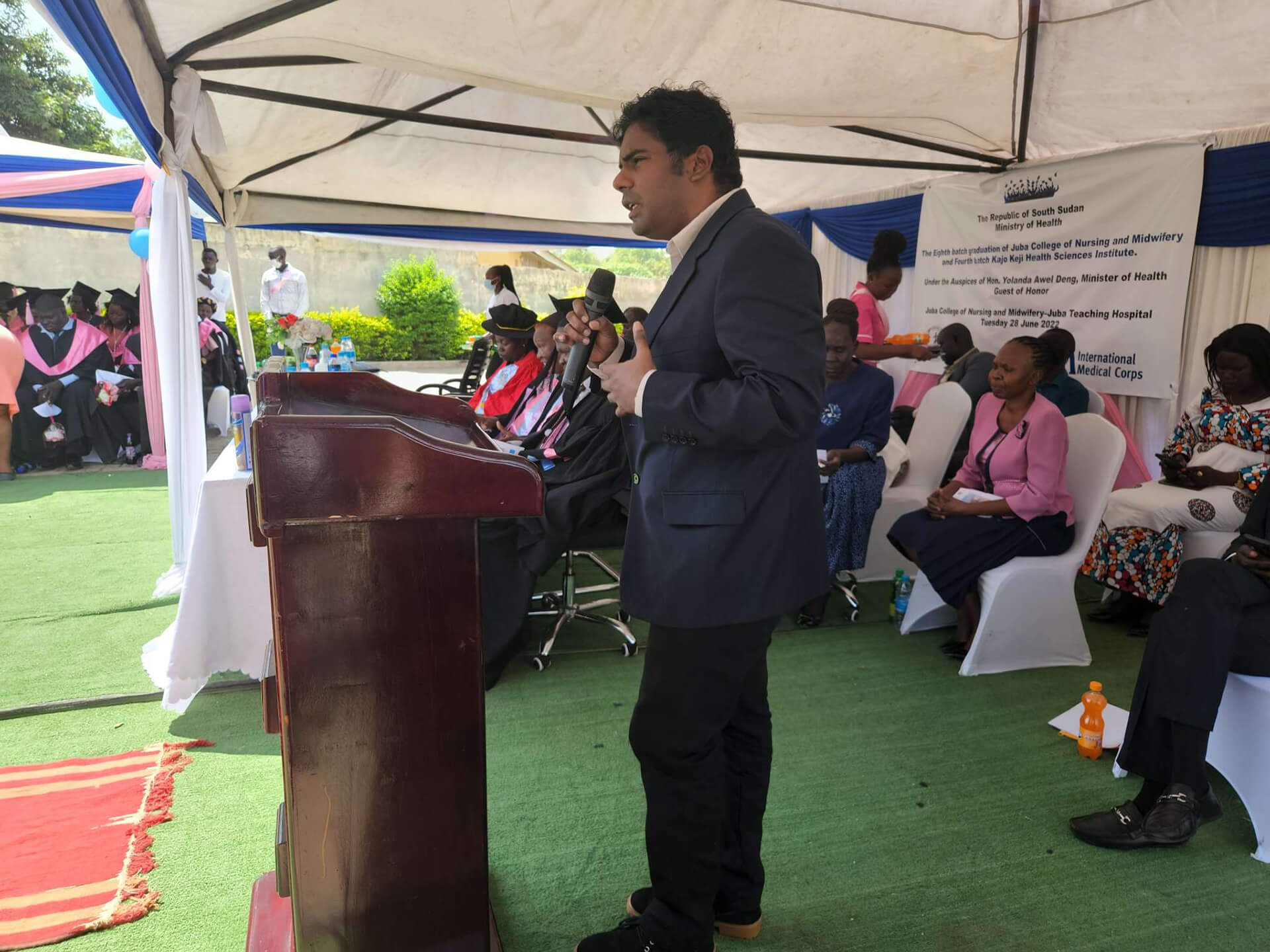 With the support of International Medical Corps, donors and the SSMoH, 631 mid-level health professionals (472 midwives and 159 nurses) have graduated from the three schools since the start of the program.
To learn more about our midwifery program, watch our award-winning short film, War and Grace.