With decades of experience, International Medical Corps' medical professionals know a lot about the human body: how to perform lifesaving operations, treat chronic illnesses, address and prevent infectious diseases, and bring children back from the brink of starvation. But matters of the mind and heart can be more mysterious. Says Hadeel, "When you work with clients with mental illness, you deal with their souls: the most sensitive, delicate part of our bodies. You touch their pain closely."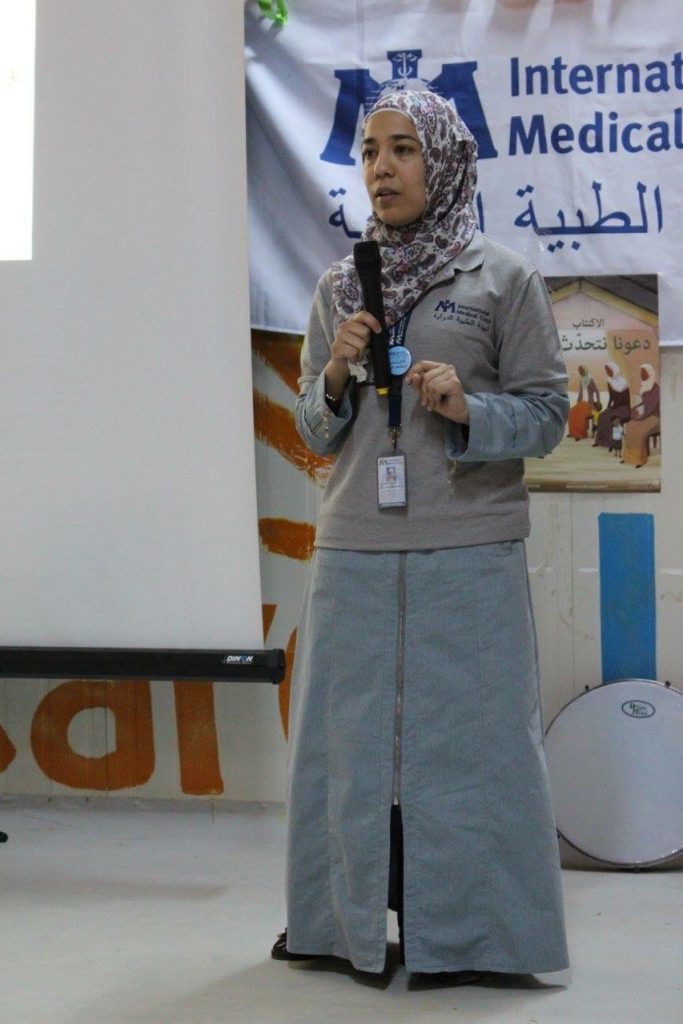 Born in Baton Rouge, Louisiana, Hadeel grew up mostly in Jordan, where she obtained a Bachelor's degree in occupational therapy. Hadeel uses her degree, along with training she obtained in mental health case management, as a Mental Health Program Officer working with Syrian refugees—but a university degree is not enough, she makes sure to remind me. And as she describes what it takes to do her job well, I begin to see it as an art form—this searching for the remedy of a soul.
I learn that, as a mental health practitioner, you offer clients unconditional emotional support and ongoing comfort. You remain painstakingly patient and you follow up relentlessly. You take people as they are, wherever they are, no matter their circumstances, customs or beliefs. Knowing that one word can make or break someone's spirit, you choose your words carefully and wisely. You understand that progress can be incredibly subtle—and relapses can be violent. So you remind your clients, over and over, how brave they are for fighting to recover. To me, this sounds like love.
The work is both holistic and wildly specific. As an International Medical Corps mental health worker, says Hadeel, you learn to do a comprehensive mental health assessment for each client. This means discovering exactly what your client's needs are by journeying through the full spectrum of their being: their hobbies, interests, beliefs, family situations, early childhood experience—and on and on. All of it is connected and it connects all of us—this recognition that pain and trauma afflict everyone, and that compassion can be a potent medicine.
Very few humanitarian relief organizations prioritize mental health and psychosocial support in the way that International Medical Corps does. Yet in a place like Azraq camp—full of refugees escaping violence, living in uncertain circumstances while processing their harrowing losses—tending to emotional health can be critical to survival. That's why International Medical Corps takes a whole-person approach to relieving suffering globally, utilizing innovative such mental health care and psychosocial support tools as case management, cognitive therapy, relaxation techniques, positive visualization and more.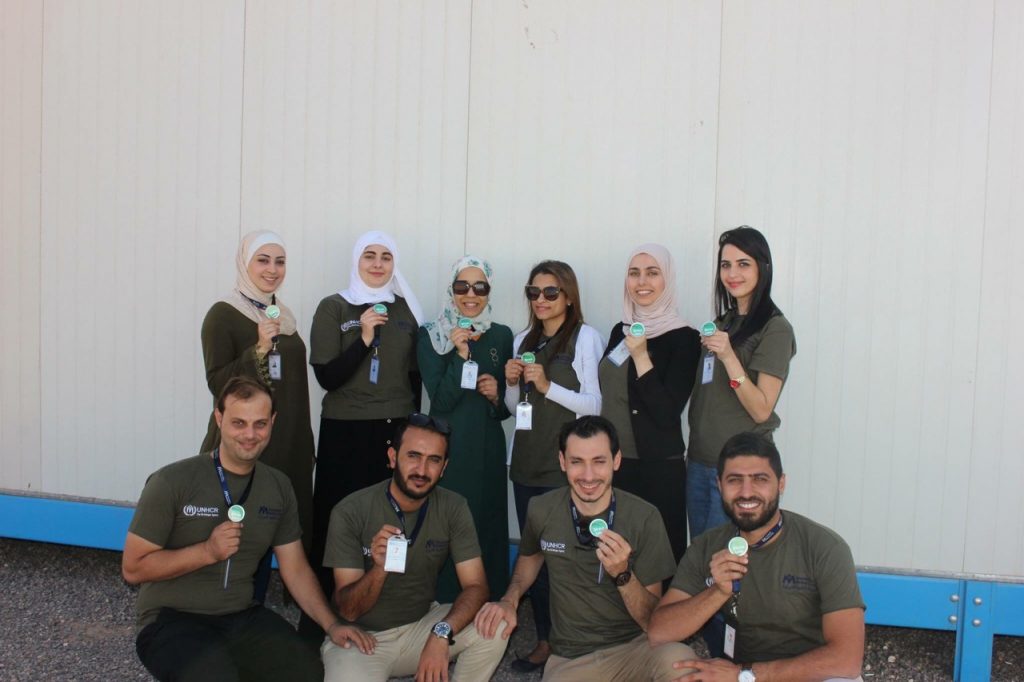 Hadeel drives two hours each way to reach Azraq refugee camp from Amman. I can hear the fatigue in her voice as she talks to me after a long day. Her work can be physically and emotionally draining, but she says her team members step in to help one another as needed. Her family, too, remains a bastion of support. Even when she comes home exhausted, Hadeel's parents encourage her to keep helping.
For Hadeel, helping also means fighting the widespread stigma associated with mental health. She says that in Jordan, girls in particular often are forbidden from accessing mental health services, because their families believe this will affect their marriage prospects. Hadeel feels strongly that if she can help de-stigmatize the work of her and her colleagues, more people—especially girls—will be able to access the mental health care they need. And as she states with conviction through her exhaustion how she plans to devote her life to this cause, I recognize it in her voice: the kind of passion and determination that only comes from a labor of love.
About International Medical Corps' Jordan Mental Health and Psychosocial Support Program: 
Hadeel Naser (Alhayek) is a Mental Health Officer in International Medical Corps' Jordan program, which aims to strengthen mental health care services for refugees and vulnerable Jordanians by integrating mental health into primary healthcare services. As a part of the STRENGTHS global project to implement and test the effectiveness of a scalable psychological intervention, Hadeel has been trained in the World Health Organization's Problem Management Plus. Learn more about International Medical Corps' Mental Health and Psychosocial Support (MHPSS) work within complex emergencies here.