Editor's Note: International Medical Corps' Yemen Blog presents a rare view of life on the ground in Yemen, chronicled by our first responders as they battle one of the world's worst humanitarian disasters—one fueled by poverty, hunger, disease and a seemingly endless war, now in its eighth year.
The entry below is written by Dr. Nebras Khaled, our Health Program Manager based in Yemen's capital, Sana'a, where she grew up, earned her medical degree and has lived much of her life. She joined International Medical Corps in 2014 as a mobile medical team leader. Her current responsibilities include helping implement our healthcare, nutrition, and water, sanitation and hygiene (WASH) programs in three districts of Sana'a governorate. She and the team she leads work mainly in rural areas outside the capital that have been hit especially hard by the effects of war, which include crippling food shortages and high rates of disease.
When a United Nations-brokered ceasefire temporarily halted Yemen's long war last April, we were hopeful. We prayed that the six-month-long agreement would be the first step toward a permanent settlement of the conflict,and dreamed of an end to our national nightmare. But failure to renew the ceasefire by the early October deadline has left the road to peace in Yemen on shaky ground. And despite the welcome pause in fighting, humanitarian needs remain great for all those touched by the conflict—including the chronically ill.
In June of this year, I wrote about our work to help patients suffering from cancer and other non-communicable diseases and how, as a group, they are vulnerable, with very real requirements that are often overshadowed by the urgent needs of survivors who have lost everything in the chaos and destruction of war.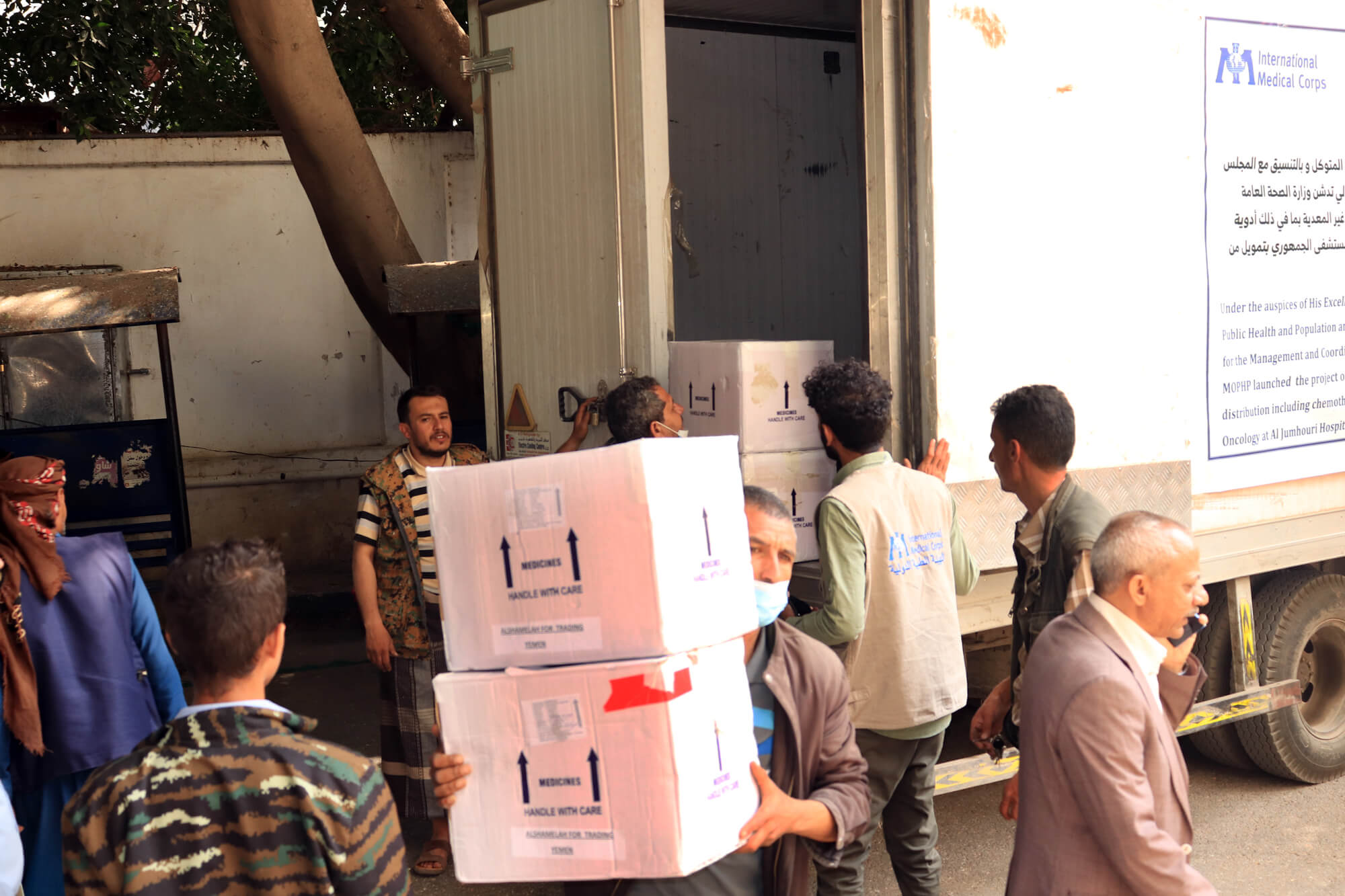 At that time, I wrote about the National Oncology Center (NOC), Yemen's largest cancer hospital, located in Sana'a. It has been seriously affected by the lack the latest lifesaving medicines, yet it has managed to struggle on. I noted our own successful effort to get the approvals needed to bring these expensive treatments to those who needed them most. We understood at the time that this was only a first step, but we also understood it was an important one—one that rekindled hope for so many patients who had come to realize they had no good options. We were overjoyed.
Thankfully, there is now more to this story. In late September, the first shipment of treatments arrived at our warehouses in Saana. Our excitement—and relief—that these medications had actually arrived in Yemen is hard to describe. Our joy stemmed not only from the fact that we now had the capacity to provide world-class treatments to our cancer patients, but that these and other medications could be part of treatments that relieve pain and offer hope for those battling other non-communicable diseases, such as kidney failure and diabetes.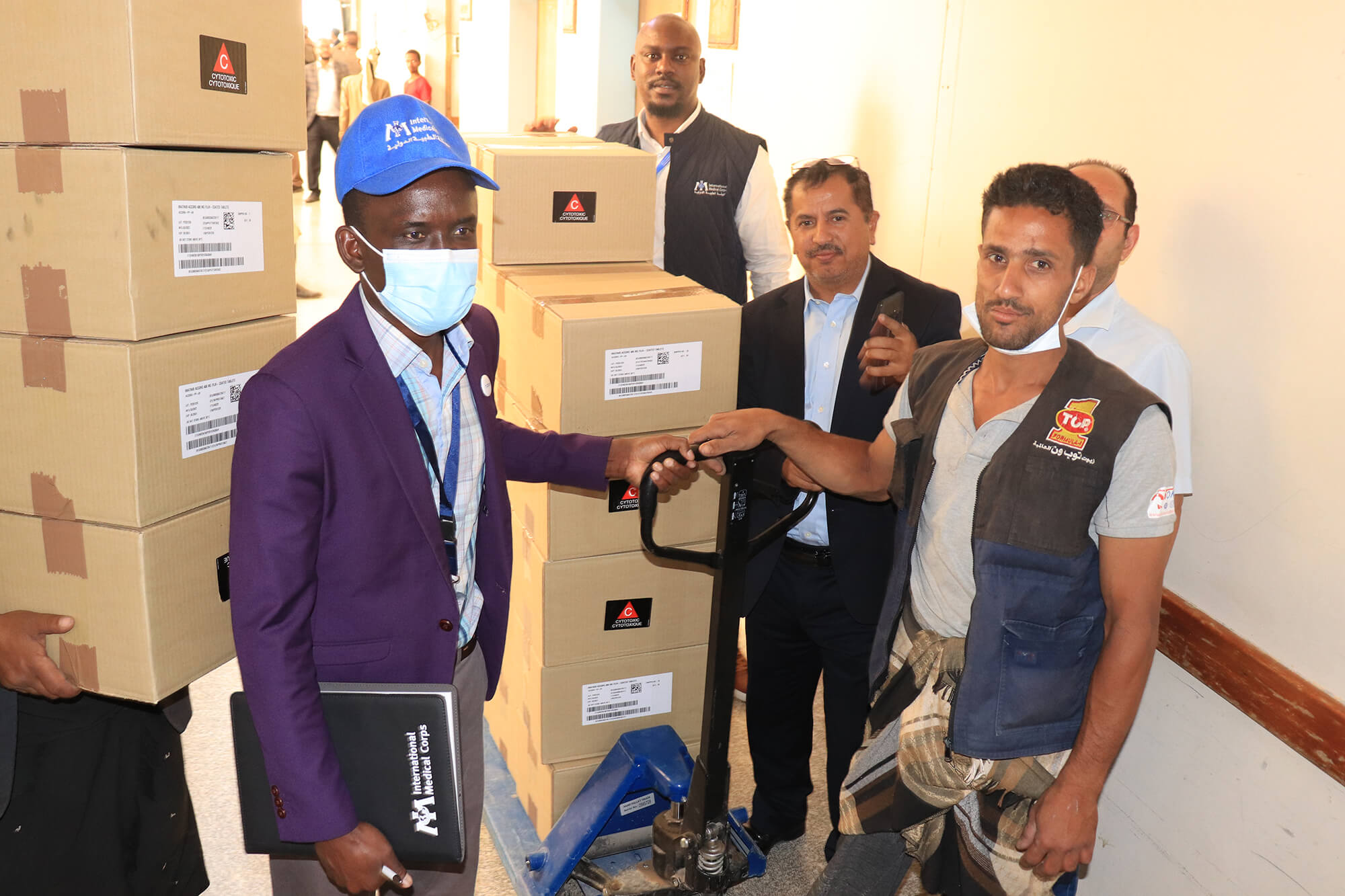 I could see the happiness in the eyes of everyone on our health team as we excitedly discussed procedures for handling the newly arrived medications and preparing the paperwork for their receipt. For me, the moment was also emotional at a more personal level. Two years ago, doctors had found a benign tumor in my nasal cavity. Even though the pain had become steadily more intense since it was diagnosed, I was terrified at the idea of surgery to remove it. But I drew courage from patients at the hospital, especially the young children, often wondering to myself, "Does a young child undergoing chemotherapy go through such discomfort? Their situation is far worse than mine."
So now, two years later, amid the burst of new hope among patients who suddenly could envision a brighter future, I summed up the strength to schedule the long-delayed surgery to remove the source of my own personal pain and concern. I know I am fortunate that my tumor is not malignant—yet I still worry about the surgery and look forward to the day that the operation is behind me.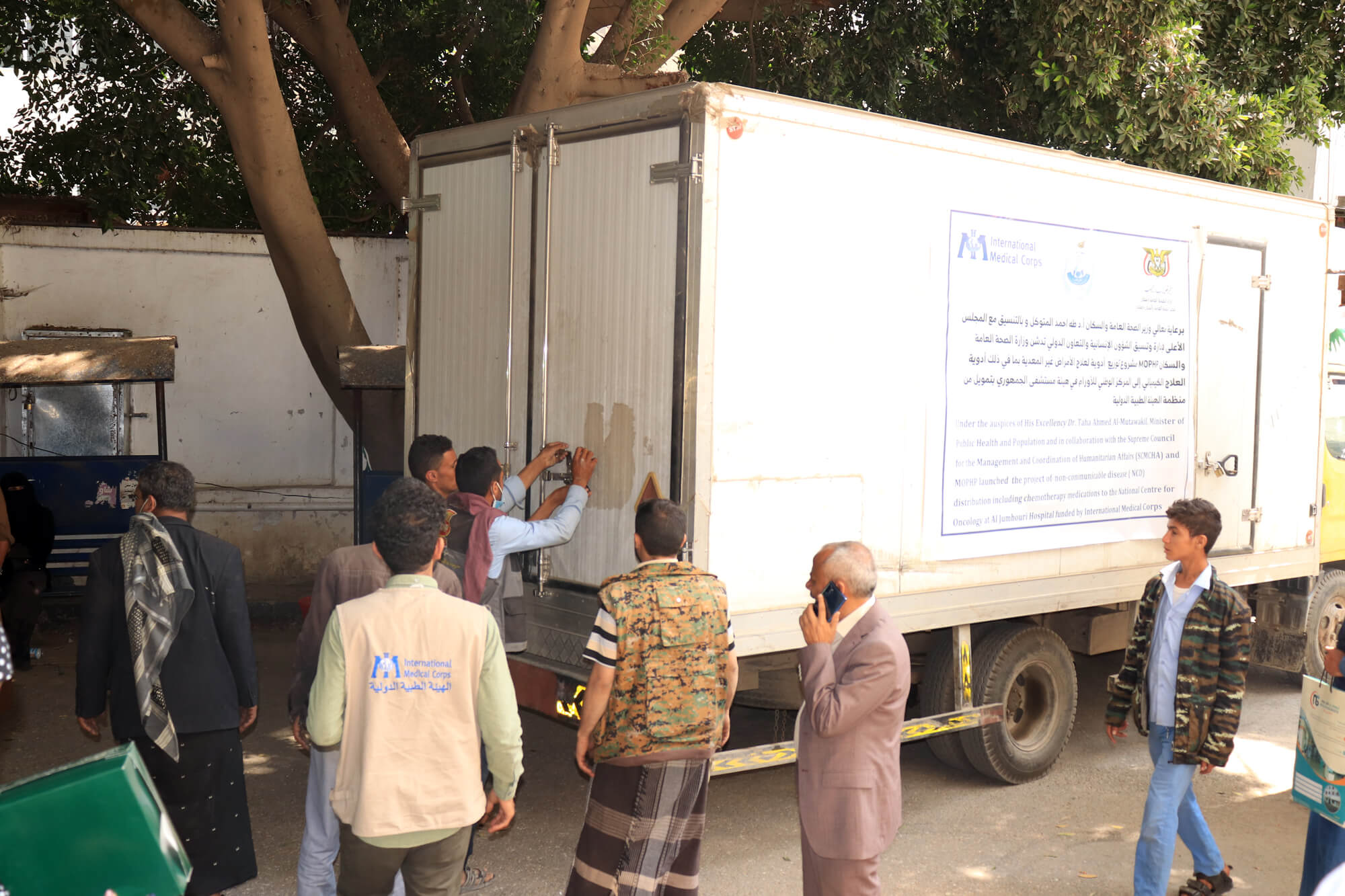 I also know that I will continue to draw strength from the incredible mood at the NOC on the day our new medicines arrived—one of the most amazing days I've ever experienced. It was a day of success, and the culmination of months of exhausting work, psychological stress and worry about whether we could succeed in bringing these medications into Yemen and to the patients here at the NOC. Suddenly, they were here! We could let go of all that struggle, uncertainty and frustration. Instead, I could see only smiles on every face.
I hope the program to provide these precious medicines can continue and that this isn't the final chapter. It's heartening to witness—and be a part of—efforts to meet the needs of those who are frequently overlooked and too often left off the lists of those in great need. It's so uplifting to see the kind of support that leads directly to improved patient outcomes. It strengthens my belief that we can relieve the pain, and can provide the kind of first-rate service that every patient deserves.
Yes, it has taken a lot of effort and exhausting work to achieve such a positive outcome. But I've learned that a journey that seems impossibly difficult at the start can be a thing of indescribable beauty when it ends in success.
---
View next blog:
Mobile Healthcare Teams Make a Difference in Yemen's Southwest