Providing Lifesaving Support to the Survivors of the Explosion in Lebanon
On Tuesday, August 4, a massive explosion tore through the city of Beirut. Because we were already in the country providing a range of health services, we were able to respond immediately and provide help to survivors and support to hospitals and health facilities throughout the city.
In response to the medical and mental health needs caused by the explosion, we sent mobile medical units to neighborhoods near the blast site to provide care to residents affected by the explosion, helping to alleviate some of the pressure on overburdened health centers in these areas.
Our teams in Lebanon—which has seen a spike in cases of COVID-19 since the explosion—also are helping to prevent the spread of the virus by providing protective personal equipment (PPE) and hygiene supplies to survivors and those working in and around the area of the explosion.
Fighting COVID-19 Around the World
Around the world, we're continuing to help people through the healthcare and training programs we were providing before the pandemic, while adapting to the demands of COVID-19.
Responding in the United States
The US has more than 6.3 million confirmed COVID-19 cases. Though new cases nationwide are declining, about 1,000 people are still dying every day and new hotspots are continuing to emerge. In response to the high burden of cases in southern states, we've partnered with six hospitals in south Texas to increase their capacity to care for COVID-19 patients.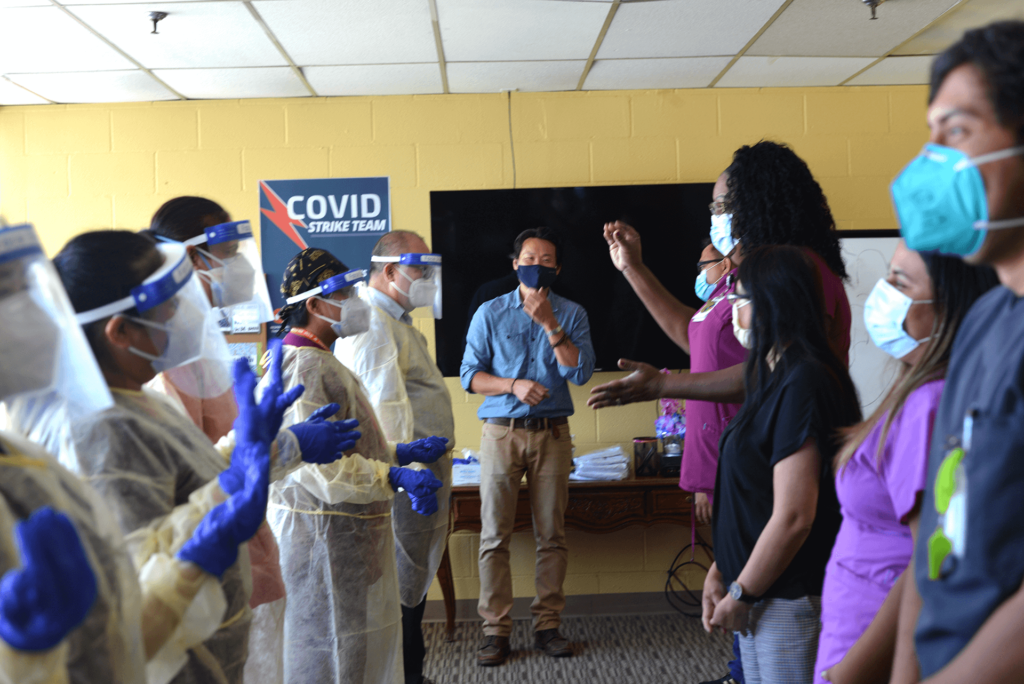 We are supporting 38 hospitals and 51 long-term care facilities in California, New York City, Boston, Detroit, Chicago, Texas and Puerto Rico, providing a range of services and equipment, including emergency medical field units, medical supplies and volunteer staff.
Highlights of Our Global Response
In Zimbabwe, where the COVID-19 situation continues to deteriorate rapidly, we're implementing two COVID-19 projects. In the first, we are conducting water, sanitation and hygiene (WASH) and community-hygiene promotion activities for more than 31,000 people in Binga, one of the most impoverished, marginalized districts. In the second, we are targeting 17 health facilities, aiming to rehabilitate WASH facilities within COVID-19 isolation areas. We also helped provide 300 bicycles for community health workers, enabling them to more easily reach remote areas with COVID-19 messaging.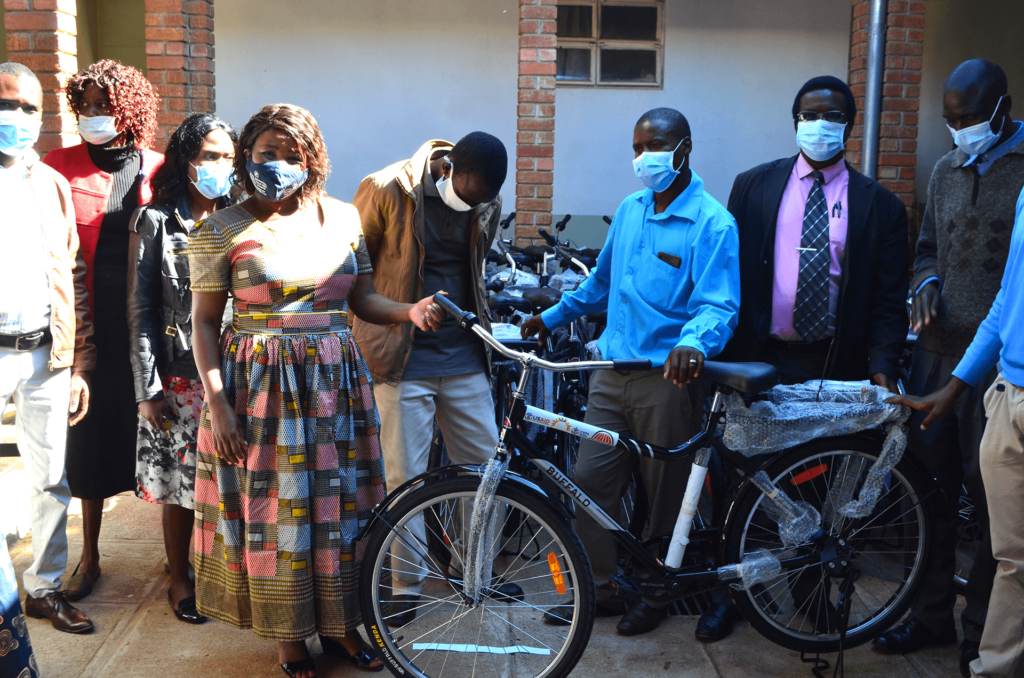 In Afghanistan, we continue to implement programs in 12 of the country's 34 provinces. To reduce the spread of COVID-19, we continue to educate communities about the importance of handwashing. We are continuing to offer a program aimed at discouraging attitudes and behaviors that contribute to gender-based violence (GBV), reaching out with messaging to 228,800 residents of remote Nangahar Province, and—adapting to social-distancing restrictions—provide phone-based case management and counseling to GBV survivors.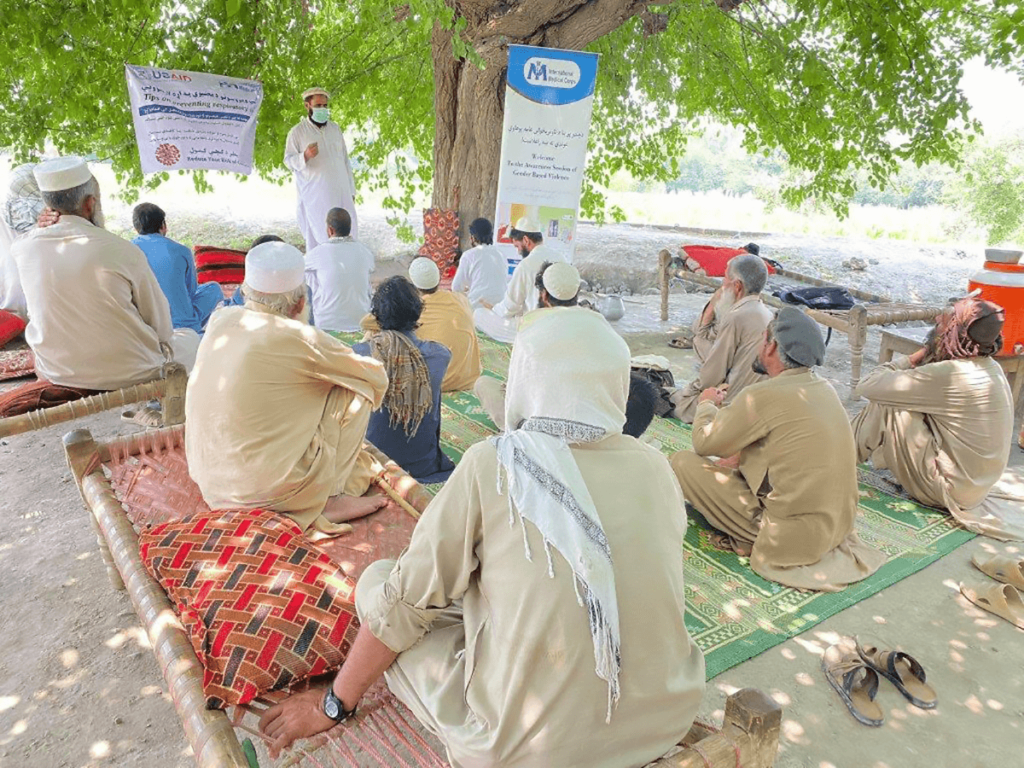 In Iraq, our team is securing PPE and providing training for frontline health workers on COVID-19 prevention and management. To ensure that we can continue to help people through our existing programs, our mental health and psychosocial support team is conducting case management and follow-up remotely. Our Women and Girls' Safe Spaces in the camps that we support in Mosul have remained open for case management, with physical distancing and hand-hygiene measures in place to help prevent transmission of COVID-19.
Continuing Our Work to Stop Ebola in the DRC
After helping to successfully control the Ebola outbreak in the Democratic Republic of the Congo's eastern region—the second-largest in history—we are bolstering screening and referral capacity in the western region, as the Ebola outbreak there continues. We are providing training and supplies for infection prevention and control, and supporting surveillance efforts across Ebola-affected areas of the country.
Read this great explainer on the current #Ebola outbreak in the west of the #DRC by @drake_lab ⬇️

And then learn how you can support our team on the frontlines as they respond to increasing case numbers ▶️ https://t.co/4JAtzdtHTIhttps://t.co/wRPXIcIHm3

— International Medical Corps (@IMC_Worldwide) August 27, 2020
Honoring #RealLifeHeroes on World Humanitarian Day
In honor of World Humanitarian Day, people from around the world came together to thank the real-life heroes who continue to serve people in the midst of the COVID-19 pandemic. Read their beautiful messages of support.
On #WorldHumanitarianDay, we honor the dedicated men and women who continue, despite the odds, to provide life-saving support to communities that need them.

Let them know their courage does not go unnoticed. Send a message today ➡️ https://t.co/OzTfxNUonn#RealLifeHeroes pic.twitter.com/AFhzfnYCp4

— International Medical Corps (@IMC_Worldwide) August 19, 2020
Celebrating the End of Polio in Africa
After years of vaccination and surveillance programs, and three years without new cases of polio in any of its countries, Africa has been declared free from wild polio! We're proud to have played a part in the eradication of polio in Africa by, among other things, working with the CORE Group on a polio eradication project in Nigeria.
"Today is a day of celebration, and a day of hope.
Today we come together to rejoice over an historic public health success – the certification of wild poliovirus eradication in the African Region."-@DrTedros #AFRORC70#EndPolio #AfricaKicksOutWildPolio pic.twitter.com/RjUAKm98zq

— World Health Organization (WHO) (@WHO) August 25, 2020
Continuing to vaccinate as many children as possible is key to ensuring the lasting success of this hard-won victory over poliovirus. As part of that ongoing effort, our team in DRC uses canoes to reach rural areas as they support the Ministry of Health with their national vaccination program.
Preparing for the Next Disaster
What do you do if a hurricane or other natural disaster hits in the middle of the COVID-19 pandemic? Be prepared!
Planning for hurricane season and other potential disasters can be stressful, and because the 2020 hurricane season comes during the #COVID19 pandemic, it may be especially so.

Make sure you're prepared: https://t.co/9wz0c8q0fM pic.twitter.com/YCracbylGU

— International Medical Corps (@IMC_Worldwide) August 6, 2020
Planning for hurricane season and other potential disasters can be stressful, and because the 2020 hurricane season comes during the COVID-19 pandemic, it may be especially so. Make sure you're ready now.