Providing Relief to People Affected by the War in Ukraine
The war in Ukraine is evolving rapidly, affecting millions inside the country, while more than 2.3 million have fled to take refuge in neighboring countries. With decades of experience in Ukraine, we are expanding our services inside the country, as well as working to provide emergency medical relief to people fleeing to the surrounding regions.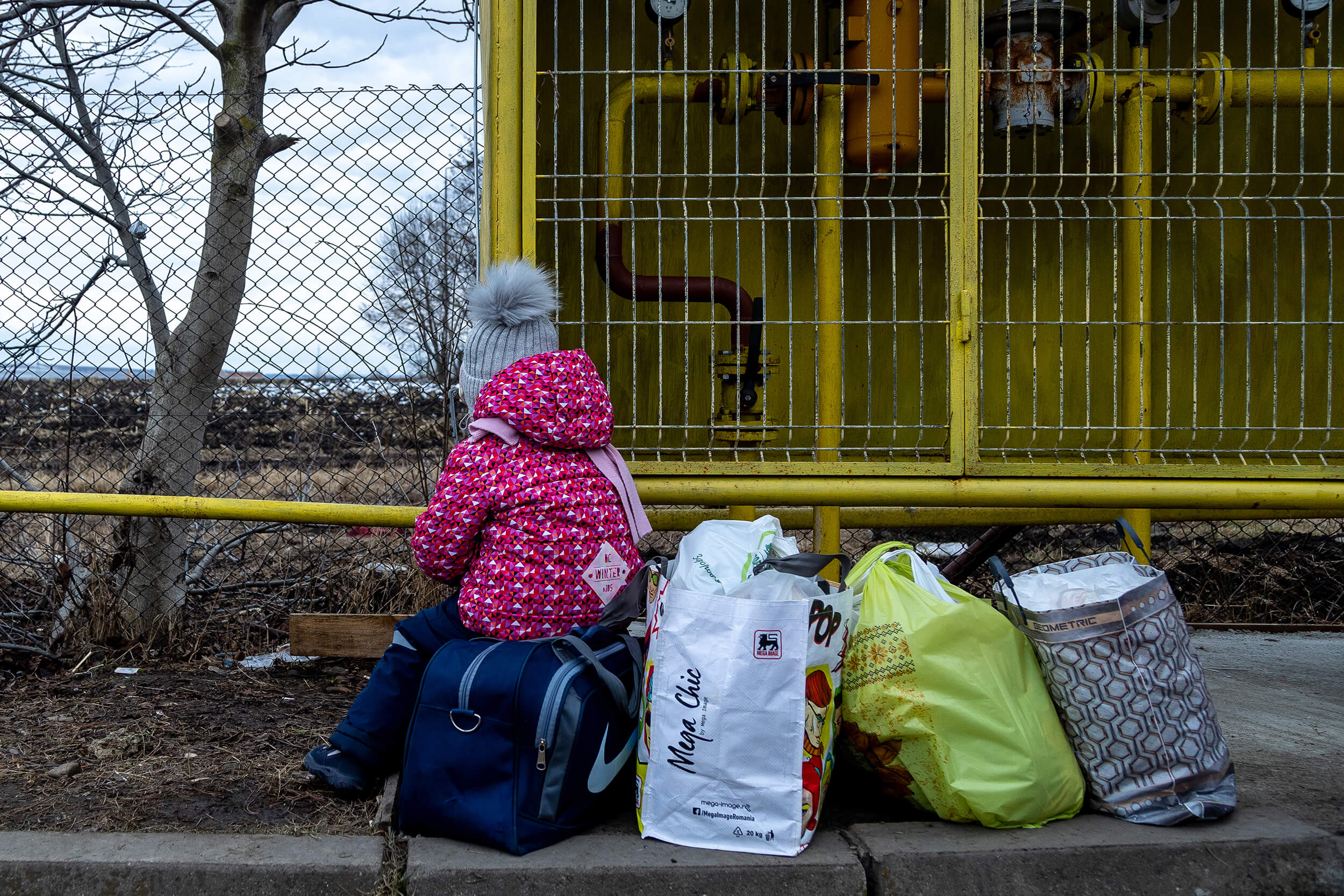 In addition to providing medical, mental health and protection services, our teams are developing corridors from Poland, Romania and Moldova into Ukraine to ensure that critical medical supplies can be delivered to responders inside the country.
Thanking our Incredible Supporters!
We're grateful to see so many media outlets, communities and celebrities supporting our response to the war in Ukraine.
In the wake of the Russian military invasion of Ukraine, the Ukrainian people, including children, need our urgent assistance. Please help any way you can.@UNICEF https://t.co/fVb0KXdjVKhttps://t.co/QppUZGFVNi@CARE @UNHCRUSA @ICRC @MSF_USA @IMC_Worldwide pic.twitter.com/KARx4WLFbM

— BeyGOOD (@BeyGood) February 27, 2022
I want to add my voice in support of Ukraine's sovereignty and the demand that Russia cease this criminal invasion. -Dave Matthews

To help support Ukraine and its people during this very terrible time, below are some organizations doing very meaningful work:

— dave matthews band (@davematthewsbnd) March 1, 2022
As a global community, we're stressed, we're worried, and feeling uncertain. We're supporting @IMC_Worldwide, offering mental health support to those in need in Ukraine.

For free resources ➡️ https://t.co/DZ48e23bqU pic.twitter.com/y5vKTLIqon

— Calm (@calm) March 4, 2022
Cereal Club has donated $10K to @IMC_Worldwide to aide those affected by the crisis in Ukraine

In addition, we will donate royalties from all sales through Sunday towards relief efforts

Peace, love, & safety – we are all part of the same bowl 💙💛🥣 https://t.co/oapcc81li7

— Cereal Club (@cerealclubnft) February 24, 2022
You may wonder how you can help Ukraine. We spoke to four aid organizations that have worked there and received high marks from charity evaluators: @DirectRelief; @MercyCorps; @SavetheChildren; and International Medical Corps (@IMC_Worldwide). https://t.co/q7TeXU03W6

— New York Times Opinion (@nytopinion) March 3, 2022
Continuing Our Fight Against COVID-19
In addition to providing assistance in some 30 countries around the world, we continue to fight COVID-19 and support vaccination efforts globally.
Together with our three partner organizations in India, we've enhanced critical-care capacity, strengthened infectious disease preparedness efforts at healthcare facilities and boosted vaccination efforts, particularly in rural areas.
We've been supporting the efforts of our partner, Doctors For You, to roll out vaccination campaigns in five states. They've recently vaccinated more than 30,000 people and provided two training sessions on how to raise awareness of COVID-19 in remote areas of the country.
In Lebanon, our team continues to provide home-based healthcare services for COVID-19 patients with mild to moderate symptoms.
With the support of @USAIDSavesLives, our team continues to provide home-based healthcare services for #COVID19 patients with mild to moderate symptoms across Lebanon. In Barja, Mount Lebanon, Manal shares her recovery process with @IMC_Lebanon's team ⬇️ pic.twitter.com/oUbbbhPbA1

— International Medical Corps (@IMC_Worldwide) February 22, 2022
In the Democratic Republic of the Congo, our team distributed books to students in Goma in an effort to raise awareness of COVID-19 in the community. More than 2,000 students will benefit from these books — which means 2,000 families will be able to join the fight against the virus!
In February, we celebrated a huge victory and milestone, when the world reached 10 billion doses of COVID-19 vaccines administered! But the fact that many in low- and middle-income countries are still waiting for their first dose is a reminder of the work that remains. We'll continue to fight against the virus — and fight for people — by providing vaccinations around the world.
Two years ago, the world knew almost nothing about the virus. Today, thanks to the collective effort of countless people around the world, over 10 billion doses of COVID-19 vaccines have been administered.

We can achieve big things when we come together! pic.twitter.com/QmqA6wFClV

— International Medical Corps (@IMC_Worldwide) February 18, 2022
Offering Support to Women, Girls and Children in Jordan
On International Day for Women and Girls in Science, our team in Zaatari refugee camp, Jordan, held activities for girls in the science field. Dr.Rana Dajani, a Jordanian biologist, talked about the importance of girls in science and how they can overcome challenges.
And in Irbid, Mafraq and other urban and camp locations throughout Jordan, our teams are providing case management services for children with protection concerns, such as negligence, abuse, emotional distress, child labor and others.
Responding to the Drought in Somalia
Tragically, many communities in Somalia are affected by a persistent drought. Our teams are providing clean water by truck, installing water bladders for storage and setting up distribution system for communities that can now enjoy safe and clean water for the use of their residents and livestock.
Because a lack of access to safe water and hygiene facilities in the region has significantly increased the risk of hygiene-related diseases, we're screening children for measles and offering them lifesaving care at one of our stabilization centers.
Taking the Roads Less Traveled in Cameroon
Operating in the Northeast region of Cameroon can be challenging due to road conditions and security risks, but our team is dedicated to helping people, no matter where they are.
Thank you to our amazing team in Cameroon taking the roads less traveled to assist communities in need!
Sharing Love with Our Health Heroes
On Valentine's Day, people from around the world shared inspiring messages with our dedicated health workers, who are continuing to save lives and relieve suffering in the midst of this pandemic. Read the messages here.
💙 Thank you to all those who shared their love and signed our #ValentinesDay card to our dedicated health workers!

Your support means so much to everyone who's part of International Medical Corps! pic.twitter.com/h9N6c93zTT

— International Medical Corps (@IMC_Worldwide) February 19, 2022