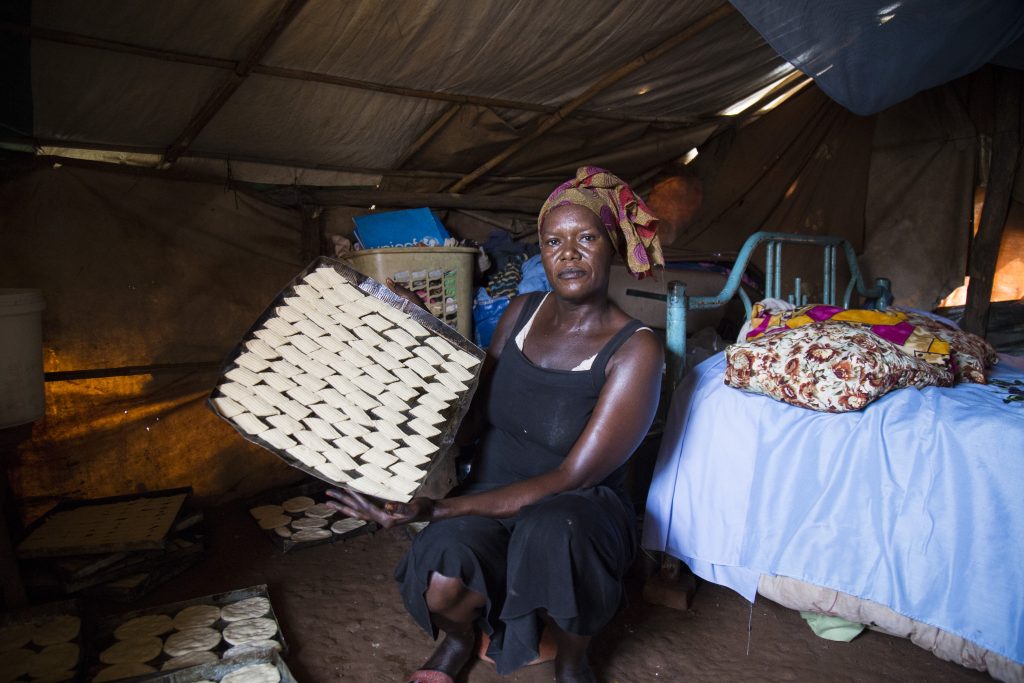 Women's And Girls' Empowerment
Gender-Based Violence Prevention and Protection
Across the world, women and girls face discrimination. Women have limited political, social and economic power compared with men, and their voices and needs are too often ignored. This can be particularly true during emergencies and displacement—when limited resources, security risks and poor planning all contribute to the further marginalization of women and girls.
International Medical Corps is committed to gender equality and to women's and girls' empowerment. Through our GBV prevention and response programs, we work to increase social, educational and recreational opportunities for women and girls affected by emergencies and displacement.
---
Our Response
Women's and Girls' Safe Spaces
One of our key programming approaches is to organize women's and girls' safe spaces (WGSS). With support from the US Department of State's Bureau of Population, Refugees and Migration (PRM), we partner with the International Rescue Committee to set global standards for WGSS, and provide guidance and tools for GBV programs to establish, implement and monitor WGSS within an accountable, women- and girl-led process. Together, we developed the Women and Girls Safe Spaces Toolkit.
WGSS enable women and girls to gather, share their concerns and rebuild support networks while participating in a range of activities, such as dancing, sports, literacy classes, arts and life-skills training. Through WGSS, women and girls can organize, elevate their voices and participate more fully in community affairs. WGSS also can serve as hubs for women and girls to access information on important issues, including protection risks, sexual reproductive health services and nursing support for new mothers. Most critically, WGSS enable survivors of GBV to safely and discreetly seek help.
International Medical Corps has established safe spaces for women and girls in 20 countries affected by emergencies.
In South Sudan, International Medical Corps has provided livelihoods seed funding to 1,780 women, and helped women organize into 39 village savings and loans associations that have saved more than $40,000.
In a single year of programming, International Medical Corps helped more than 7,500 women and adolescent girls in Cameroon complete classes focused on learning new skills, literacy and life skills.