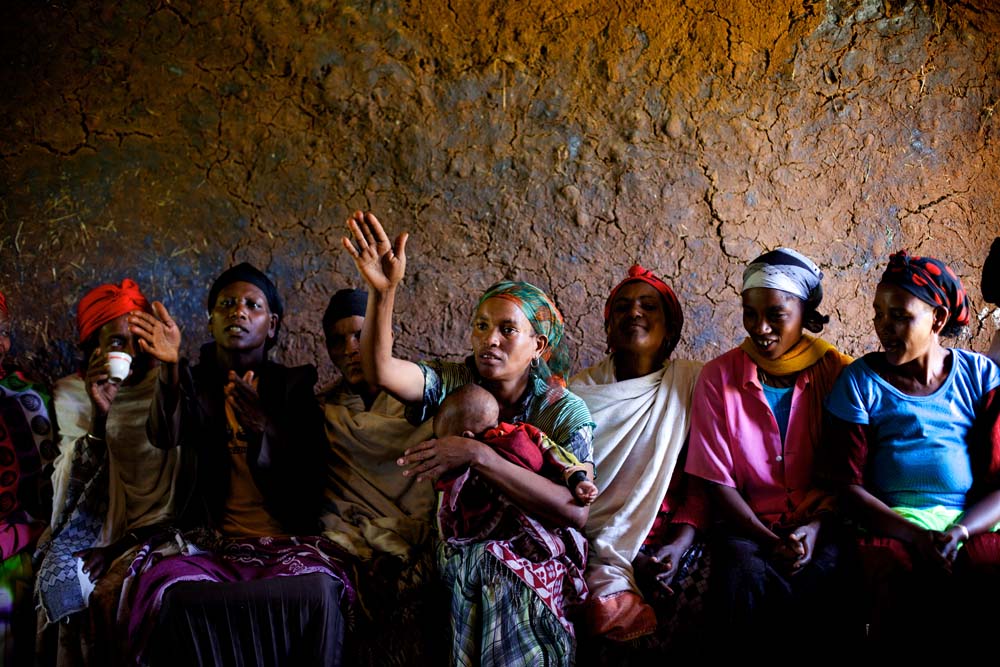 Gender-based Violence Prevention & Response
Women's & Children's Health
Gender-based violence (GBV) is a term used to describe harmful acts perpetrated against a person based on socially ascribed differences between males and females. The term also is used to highlight how gender discrimination makes women and girls vulnerable to various forms of violence—including, but not limited to, early/forced marriage, female genital cutting, sexual harassment, dowry/bride price abuse, intimate partner/domestic violence, deprivation of inheritance and property, sexual assault and rape.
Gender-based violence is a pervasive public health and human rights problem, affecting the physical and psychological health of survivors, as well as the health and well-being of families and communities. Women and girls are particularly vulnerable to violence in emergency settings, when risks can rise at the very time that support systems are interrupted. International Medical Corps works with communities to address these risks, and to combat beliefs and practices that perpetuate violence against women and girls. We also are a leading agency in the delivery of quality, focused support services for survivors of GBV. We tailor these services to different cultures and contexts, helping survivors recover from traumatic experiences and safely reintegrate into communities.
Worldwide, one in three women experience violence by an intimate partner or sexual violence by a non-partner.
Women abused by their partners are almost twice as likely to experience depression and, in some regions, 1.5 times more likely to acquire HIV.
Complications from pregnancy and childbirth are the leading cause of death for girls aged 15 to 19 in developing countries, where one in three girls will marry before 18.
Our Response
Traditions and Opportunities: Guidance, Tools and Resources
Gender-based violence (GBV) programs have long recognized the importance of engaging community leaders as gatekeepers, service providers and agents of change. Yet GBV programs have often lacked tailored guidance and support to explore potential areas of community leader engagement and to navigate challenges related to this work, including risks of inadvertently reinforcing leadership structures that do not center women and girls. With support from the United States Office Bureau for Humanitarian Affairs, International Medical Corps developed this toolkit to provide GBV practitioners with new ideas, guidance, tools and resources to meet these challenges, and to safely and effectively engage community leaders to advance GBV prevention and response in humanitarian settings.
The Traditions and Opportunities Toolkit is designed for GBV programs, including programs implemented by local, national and international organizations, to serve as a resource in their work to address GBV in humanitarian settings—including conflict, natural disaster, displacement and different stages of emergency response. The toolkit does not outline a specific program to follow, but rather includes guidance and tools that GBV program teams can adapt and apply to engage community leaders through existing or planned GBV prevention and response programs, as appropriate to program goals, context, resources and team capacity.
Read more about the Traditions and Opportunities Toolkit here >
---
Managing GBV Programmes in Humanitarian Settings
Since 2011, International Medical Corps has worked to deliver a multi-phased learning course for GBV program managers. The MGBViE program includes Phase I- a self-guided e-learning; Phase II—a face-to-face training workshop; and, Phase III—continued learning and networking opportunities.
With support from the US State Department's Bureau of Population, Refugees and Migration (PRM), International Medical Corps continues to organize MGBViE Phase II training opportunities for emerging GBV specialists from around the globe. International Medical Corps is also leading an initiative to partner MGBViE Phase II graduates with experienced GBV specialist mentors as part of MGBViE Phase III. To further advance networking and continued learning opportunities, International Medical Corps is also supporting the GBV AoR to launch a virtual GBV Community of Practice in 2017.
International Medical Corps has helped to train 74 people through the MGBViE program, with plans to train 100 more over the next two years.
In surveys conducted six months after the MGBViE in-person training, 100% of graduates rated the usefulness of the training as high or very high, and more than 95% reported increased preparedness to manage a GBV program in an emergency setting.
Through the MGBViE program, 24 emerging specialists have been paired with expert mentors for continued professional support.
We address GBV through support for survivors, women's and girls' empowerment, combatting GBV and building global capacity. Details of our work in each of these specialized areas are presented below: