Editor's Note: International Medical Corps' Yemen Blog presents a rare view of life on the ground in Yemen, chronicled by our first responders as they battle one of the world's worst humanitarian disasters—fueled by poverty, hunger, disease and a civil war now in its sixth year, with no end in sight. Yemen's misery has only gotten worse since COVID-19 began to spread earlier in the year.
The entry below is written by Fayad Al-Derwish, a senior officer on our team responsible for water, sanitation and hygiene (WASH) programming in Yemen's southern governorates. He relocated to our office in Yemen's southern port city of Aden late last year, nearly four years after first joining International Medical Corps in 2017 as a community mobilizer in central Yemen before specializing in the WASH sector. By its very nature, the humanitarian work Fayad does draws him to areas where Yemen's hardship, hunger and human suffering are at their worst—and the war is never far away.
Nearly six years of war have left four out of every five Yemenis reliant on humanitarian assistance for survival. That's 24 million people. And two-thirds of that number—16 million—have no idea where their next meal is coming from.
Life here has never been easy, but the year 2020 seemed especially cruel. As it did for others the world over, the COVID-19 pandemic made our lives harder. For me personally, it has meant adjustment, change and greater distance from my family. Because of shifting priorities, my wife and I decided to move to Aden, in the south, to support our team's humanitarian work there and continue a job I love. The choice wasn't as easy as it might sound, because in Yemen, family means everything—but we made the move and are expecting our first child later this year.
Though this move was especially hard for my mom, we talk daily by phone and on social media. She even came to visit us recently in Aden. Although the trip from Sana'a to Aden is slightly less than 200 miles, it took her 12 hours to complete—compared to the five hours required in more normal, peaceful times. Because of the war, most of Yemen's main highways have been closed, while secondary roads—damaged by war and crumbling due to a lack of maintenance—meander through areas controlled by a patchwork of military groups each with differing loyalties, agendas and its own checkpoints. Passing through these checkpoints can bring long delays, endless searches and probing questions.
The war has also closed four of the six airports in Yemen equipped to handle commercial flights, ending what were once quick 30-minute flights between Sana'a and Aden. One of the two airports remaining open is in the town of Sayoun, located in thinly populated east-central Yemen. The other, in Aden, was the scene of an armed attack that left 22 people dead two days before 2020 came to a close. Some of those who died were involved in humanitarian relief efforts in the country; one of my International Medical Corps colleagues lost his father in the attack.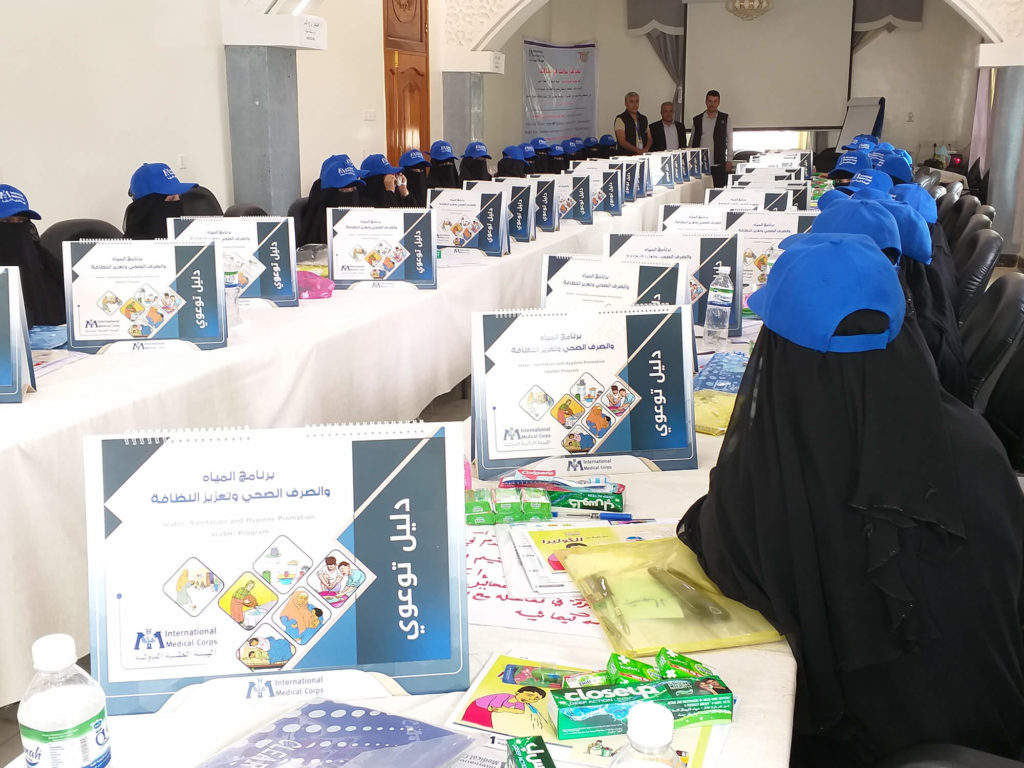 But there were also bright spots in 2020. For me, one of the best has been our ability to ease the pain and suffering among those we serve—especially children. During the year, our teams were able to treat thousands of youngsters suffering from malnutrition, and cure many of them, thanks to our outpatient therapeutic feeding program. I'm also very proud of how we helped keep Yemen's crumbling healthcare system from total collapse, rehabilitating derelict health facilities and conducting nearly a quarter of a million primary healthcare consultations. In my own specialty, WASH, we improved the lives of more than 60,000 people, thanks to our water-system rehabilitation projects.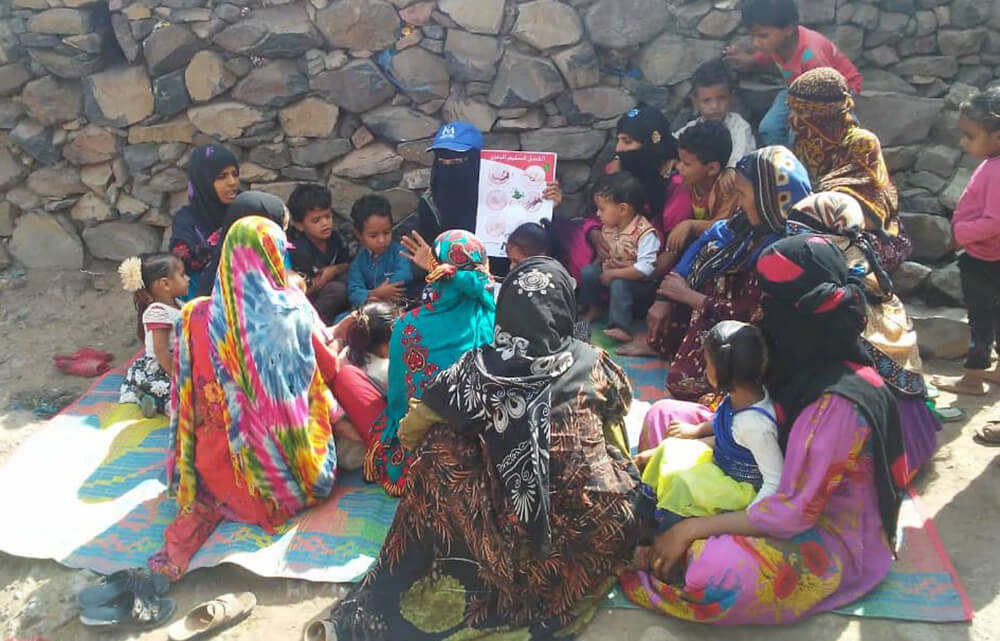 We also lifted spirits and brought hope where far too little exists. I remember one such beacon of optimism and resilience that shined with amazing brightness. It was in Yemen's fourth-largest city, Ibb, where I worked as part of an International Medical Corps team assisting large numbers of civilians displaced by heavy fighting. A 23-year-old community health volunteer, Rezkallah Saleh, had always dreamed of helping those in her community, despite having no hands. She used her feet to eat and to write. My colleague, Dr. Esmail Al-Sabahi, spotted her in a hallway waiting for a friend who was in a training session that my colleague was conducting for community health volunteers. After the class, she approached Dr. Al-Sabahi, asking if she could also become a community health volunteer. He immediately saw she was strongly motivated, and invited her to join the group.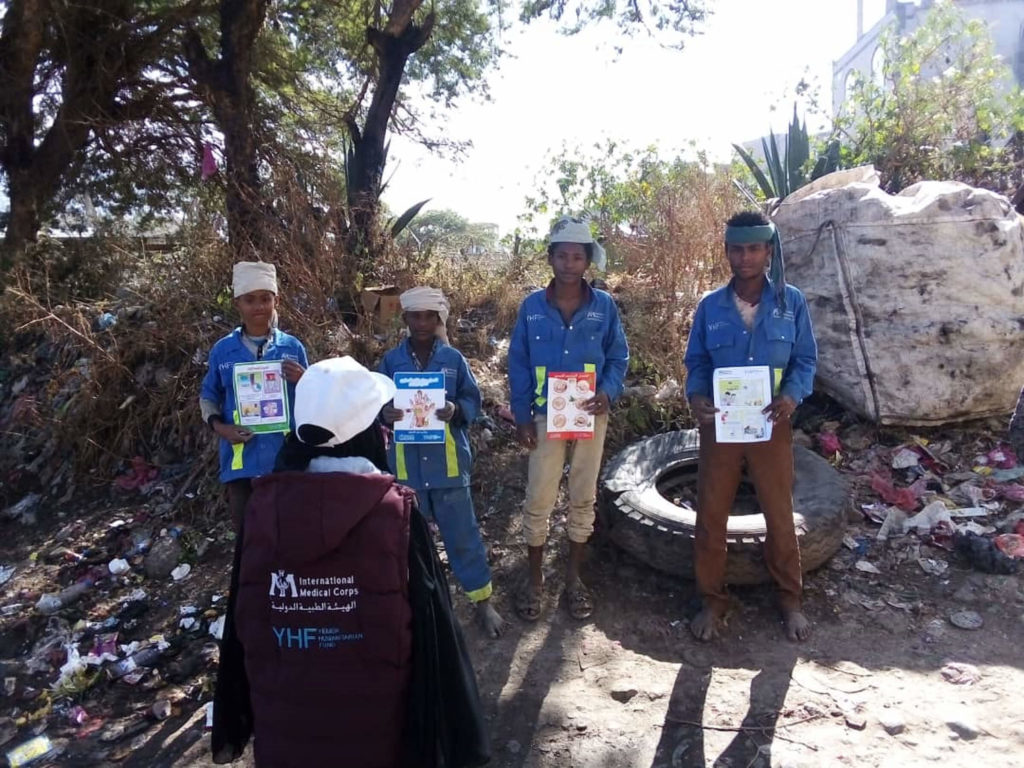 She attended three days of training on the importance of clean water, proper sanitation and environmental health. Since then, she has done excellent work engaging community residents, delivering health messages and training about personal and general hygiene. They have come to respect her and accept the knowledge that she provides them. They trust her.
As for Rezkallah, she thinks 2020 was a good year. She says she's proud of what she does, because she feels she's fulfilling her dream. She's contributing, and that's clearly changed her life. In the process, she's changed her community, too.
---
View next blog:
Finding New Hope and Resolve in the Midst of War, COVID-19 and Donor Fatigue
View previous blog:
Building a Foundation for Healthcare in Rural Yemen