Editor's Note: International Medical Corps' Yemen Blog presents a rare view of life on the ground in Yemen, chronicled by our first responders as they battle what is widely acknowledged as one of the world's worst humanitarian disasters—one fueled by poverty, hunger, disease and a seemingly endless war, now in its seventh year.
The entry below is written by Dr. Nebras Khaled, our Health Program Manager in northern Yemen. She is based in Yemen's capital, Sana'a, where she grew up, earned her medical degree and lived much of her life before joining International Medical Corps in 2014 as a mobile medical team leader. Her current responsibilities include helping to implement our healthcare, nutrition, and water, sanitation and hygiene (WASH) programs in three districts of Sana'a governorate that have been hit especially hard in recent years by the effects of war, crippling food shortages and high rates of disease.
As a physician who travels often to remote areas, I see how badly my country is hurting. More than six years of war have left little untouched. Those years have destroyed much of our healthcare system, crushed our economy and our infrastructure. They have caused great pain. In many areas of Yemen, people now live on the brink of famine.
But as our mobile medical team makes its rounds to these tiny, isolated communities, located hours away by road from the nearest essential services like basic healthcare, I have learned that something very special remains, even after years of war: hope.
We treat people who are sick, who are unable reach a clinic or a hospital because they can't afford the cost of transportation to get there—or, more tragically, they can't get their sick child there. Yet, despite all the pain, I can still see hope in their faces.
The work we do is exhausting, but the hope that they show gives me new strength. It pushes me forward. Indeed, it inspires us as a team to keeping going—to endure the punishing trips required to reach these areas and provide the care needed to ease the suffering of grateful patients, all to add a bit more hope to their lives.
I sometimes think it's a miracle that such hope can survive. The years of war have also brought a large-scale public health crisis, with a dizzying spiral of epidemic-prone infectious diseases—including the worst cholera outbreak on record, with more than 2.5 million suspected cases since October 2016. There also have been worrisome pockets of diphtheria. And, of course, the past year has also brought us the COVID-19 pandemic, adding a new layer of stress to a health system already on its knees—under-resourced and ill-prepared to care for patients struck down by the new coronavirus or to contain its spread.
By the spring of 2021, Yemen's health authorities reported nearly 4,800 confirmed cases of COVID-19, with about 950 associated deaths. Though these numbers are likely underreported, there is greater concern about the country's unusual vulnerability to the virus, as health authorities brace for a new wave.
This vulnerability includes a disturbing lack of interest in the general population to make the changes in behavior needed to reduce the spread of the virus, along with shortages of health workers and delays importing personal protective equipment (PPE) and other supplies needed to respond effectively.
Amid all this, I dare not think where the Yemeni people would be without the emergency humanitarian assistance we receive from organizations like International Medical Corps. It is a rare bright spot that has helped ease suffering at a time when there is no sign of any end to the war. For example, despite widespread shortages of PPE, we have been able to provide it, along with infection prevention and control items.
With intensive-care units and quarantine centers already operating at capacity due to a spike of COVID cases, all health partners in Yemen—including humanitarian organizations like ourselves—are providing what medical equipment and supplies we can to expand hospital capacities. This boost of desperately needed supplies and health system capacity has kept referral pathways open—and kept more patients and healthcare workers safe.
Amid all our challenges, I'm especially proud of our work to restore a small but unusual project we have in the capital, Sana'a: a health center at an orphanage that first opened nearly a century ago, in 1925. Today, it serves the healthcare needs of 610 resident orphans, a staff of 32 and 200 boarders—students who attend the nearby university in Sana'a.
The clinic, which also is open to residents in neighborhoods around the orphanage, is part of a larger International Medical Corps project to restore health facilities in four of Yemen's 23 governorates. Many of the orphans—all boys—lost their families during the fighting. Others were abandoned, found alone and turned over to authorities to shelter.
We started improving the clinic's healthcare services in January 2019, but a series of delays stalled major construction until the second half of the year. By May 2020, we had completed upgrades to the clinic's water and sanitation systems, and to its medical, laboratory and IT equipment. By August, the health staff started providing services, including general medical consultations, immunizations, maternal and newborn care, dental and diagnostic services, as well as medications.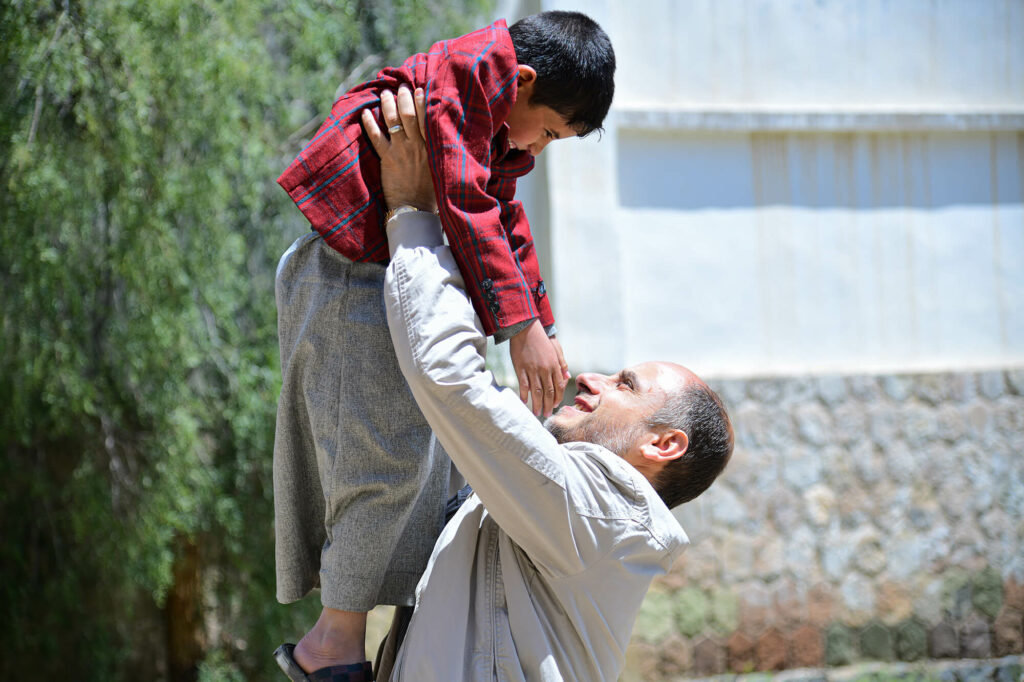 We've continued to support the orphanage, especially during the COVID 19 pandemic, providing PPE as well as the medical equipment and supplies required for treatment of the virus.
It's heartwarming to see—and to be a part of—efforts that support the emergency needs of those who are too often forgotten. It's a good feeling to see improved conditions for orphanage residents. Just as it feels good to bring hope to a destitute rural family in a remote village with no services, it restores my hope when I see the smile of a child emerging from medical treatment that has reduced his or her pain.
---
View next blog:
Facing Overwhelming Needs, One Life and One Family at a Time
View previous blog:
Rebuilding Healthcare at Ground Zero of a Humanitarian Disaster