Editor's Note: International Medical Corps' Yemen Blog presents a rare view of life on the ground in Yemen, chronicled by our first responders as they battle what is widely acknowledged as one of the world's worst humanitarian disasters—one fueled by poverty, hunger, disease and a seemingly endless war, now in its seventh year.
The entry below is written by Fayad Al-Derwish, our Senior Officer responsible for Water, Sanitation and Hygiene (WASH) programming in Yemen's southern governorates. By its very nature, the humanitarian work Fayad does draws him to areas where Yemen's hardship, hunger and human suffering are at their worst—and the war is never far away.
I'm part of an Aden-based team that provides emergency health, nutrition, WASH, and food security and livelihoods services to residents living along the political divide that runs through remote but heavily contested areas of Yemen's Al Dhale'e, Ibb, Taiz and Sana'a Governorates.
Currently, we support more than 20 healthcare facilities in villages across the region. In such remote communities, far from the nearest skilled healthcare, our presence often means the difference between life and death. We work long hours, far from the limelight, with little fanfare and one simple goal: to make a difference for each person we treat, one life, one family at a time.
Here are a few examples:
In the village of Shawkan in Taizz Governorate, and in other small communities across the region, we are selecting and training local women to be certified midwives who can deliver the babies of expectant mothers living close by. These midwives also track the progress of women during their pregnancy, and provide tips to the new mothers on how to care for their newborns. We launched the program after learning that more than one young woman in labor had died during the perilous, bone-jarring drive on decaying, roads to reach the nearest maternity clinic.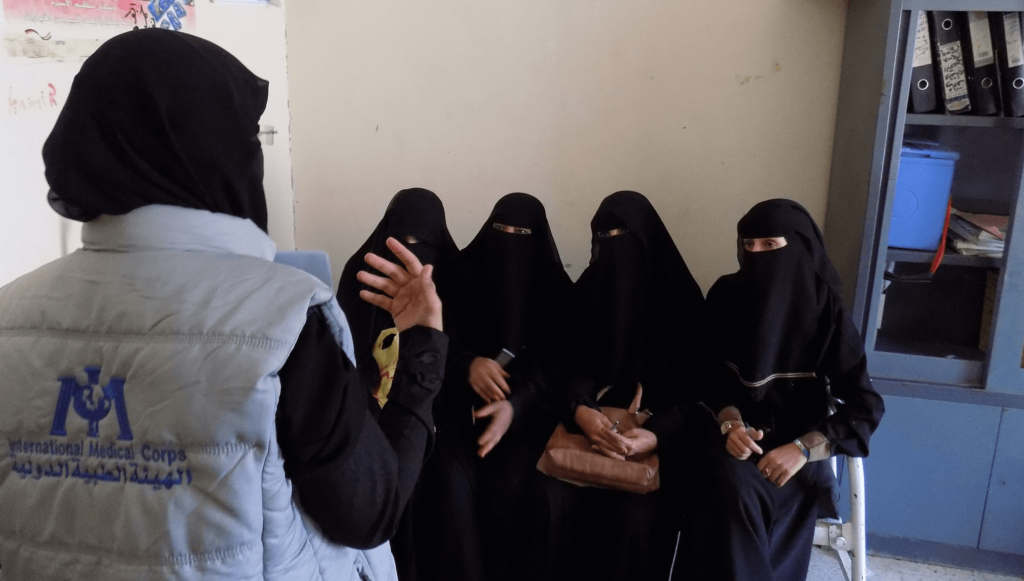 Another example of our work came during a stop at a small settlement in a mountainous, sparsely populated area of Al Dhale Governorate, about 80 miles north of Aden, when our nutrition mobile team learned of a family tragedy. A local farmer—the family's lone breadwinner—had suffered a stroke a few months earlier, leaving his wife and their 17-month-old son, Essa, destitute. During an examination at the clinic, our team found that the boy was severely malnourished, with his worried mother recounting a history of weight loss and illness since her husband fell ill. She was unable to pay for the medications needed to stem the child's decline.
Our nutrition team provided the mother with the needed medications, along with suitable quantities of therapeutic nutrients to feed and strengthen her child. We also gave the mother hygiene kits, to prevent further infections. With frequent follow-ups and continuous health and nutritional management, Essa's condition markedly improved. His immune system was again able to fight off illness, and he was able to resume his normal daily activities. "I finally can see my child smile again," the mother, Latifah Mohammed, told us.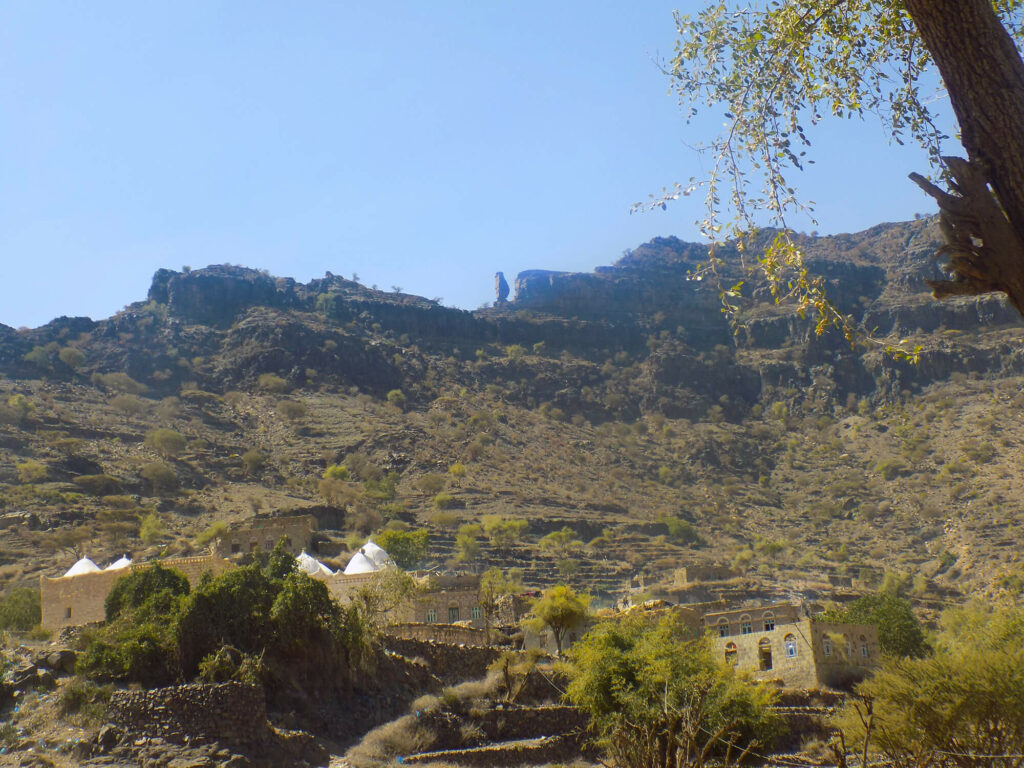 Our Aden-based team routinely provides WASH services vital to keep many of Yemen's hospitals, clinics and health posts operating. With fewer than half the country's 3,000 healthcare facilities still fully operational, these important services can keep them going—as can our work to refurbish aging or broken WASH infrastructure in derelict clinics, which enables them to reopen. We currently have plans to rebuild more than 12 healthcare clinics to serve remote areas of the four governorates.
Our work on water infrastructure extends beyond health clinics. Indiscriminate drilling of wells and the unrestricted use of groundwater during earlier periods of extended drought have left some rural areas with no safe source of water, forcing planners to consider new solutions. In parts of Ibb Governorate, where rainfall is among the heaviest anywhere in the country, we found that capturing—or "harvesting"—rainwater was a viable option. So two years ago we joined with local groups to install masonry rainwater tanks equipped with a small solar pump system that carries the water to storage tanks installed above, for eventual distribution and use as needed by three different healthcare facilities in the area. This solution has kept the clinics open and available for residents in need.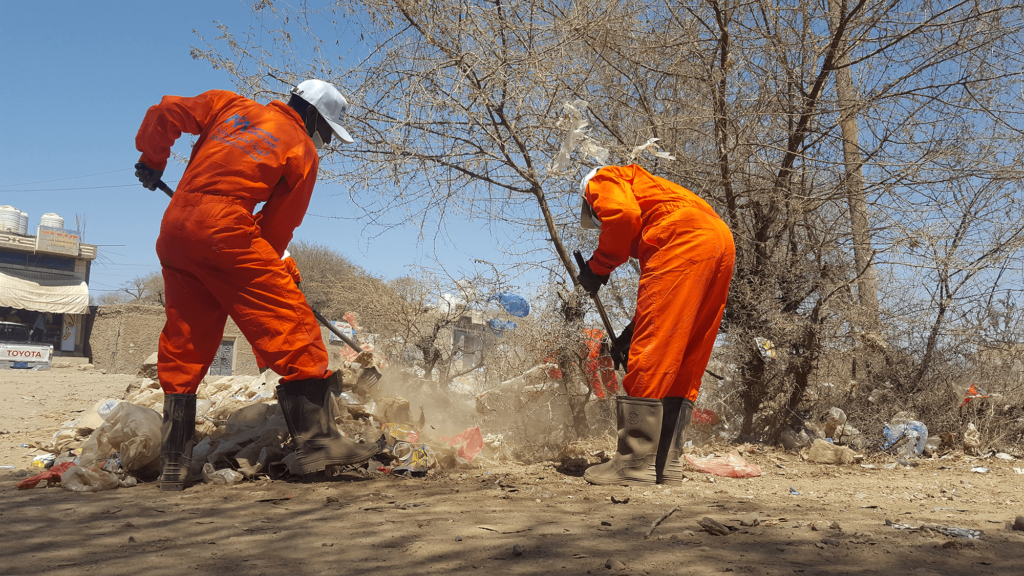 Making such small but vital differences keeps critical healthcare within reach for so many scattered across hard-to-reach areas. It may be difficult, but it is what we will continue to do until Yemen's humanitarian crisis one day ends.
---
View next blog:
On the Edge of Despair, an Aid Worker Knows There's Only One Choice: Keep Going
View previous blog:
Drawing New Strength from Those Who Have Lost Everything—Except Hope